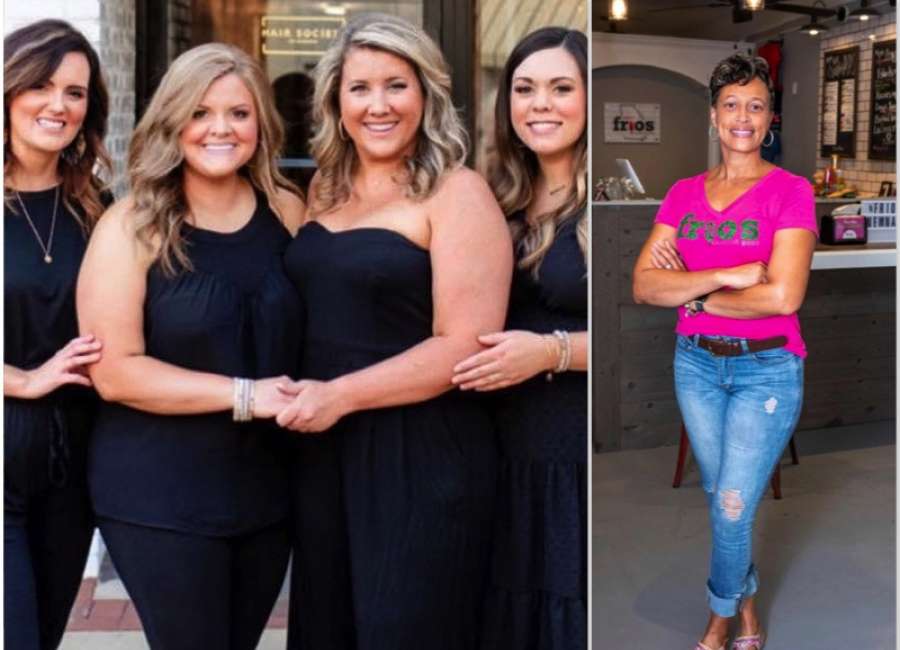 The following is a weekly collaboration that showcases the family of Newnan's downtown merchants.
Along with Newnan Main Street, The Newnan Menu, Chasity Posey Photography, and Vwahla Creative, The Newnan Times-Herald is proud to help promote the heart and soul of downtown Newnan through these profiles.
For the next several weeks, The Newnan Times-Herald and Newnan Menu will profile several of our locally owned, downtown businesses.
Hair Society of Newnan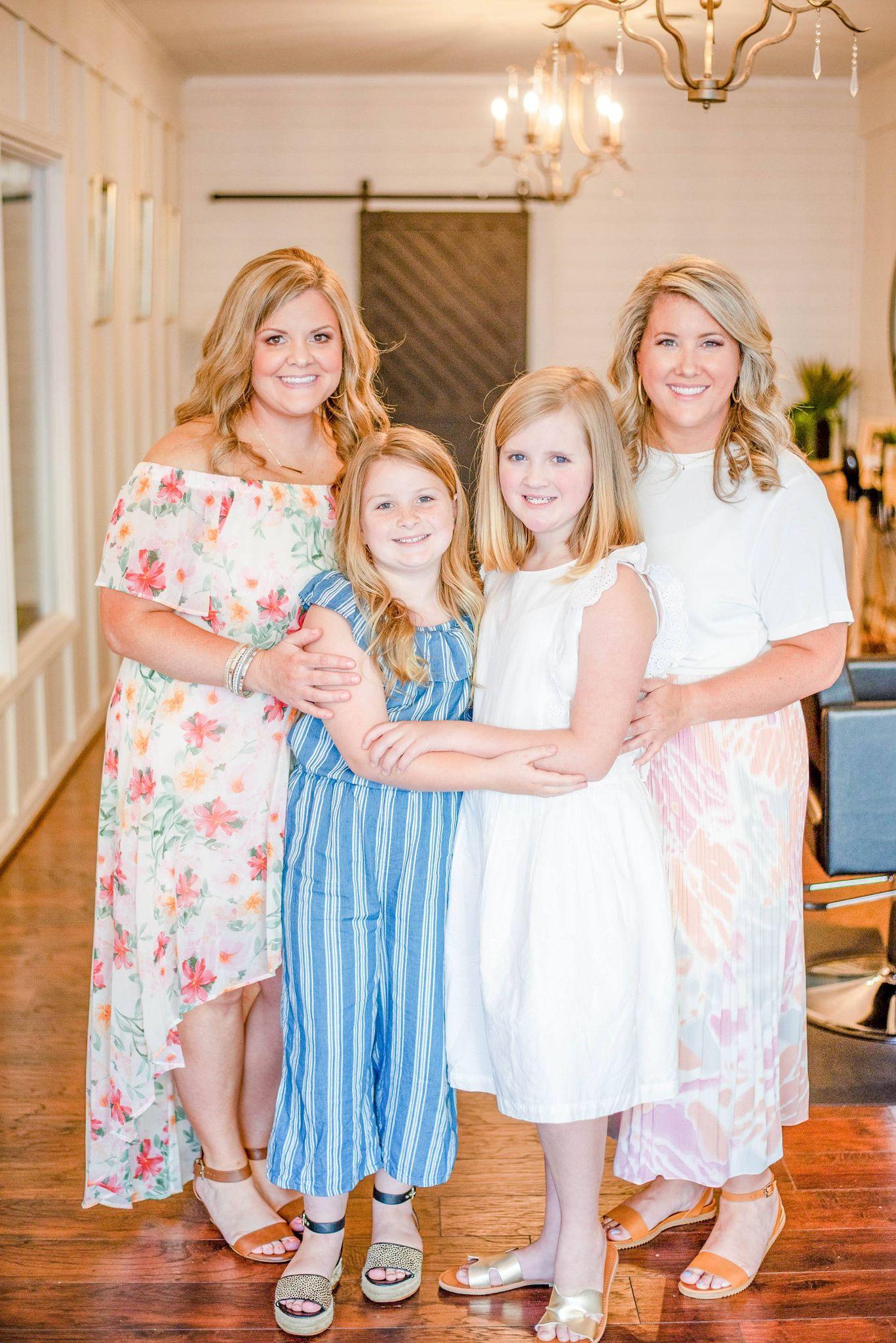 Katie Hudson and Sara Dewberry (photo courtesy Danielle Thompson Photography)
Can you tell us about yourself?
We are both from Newnan having grown up on the west side of the county. We both have 3 children and have been doing hair for over 15 years.
Katie is known for her decorating skills and I enjoy being an active member of the community, volunteering for several different groups and organizations.
What led you to open your business?
Opening Hair Society together this summer was a dream come true! We both have always dreamed of being a salon owner. During the recent shutdown, we were presented with the opportunity and decided to take a chance. Best decision ever! Doing it with a dear friend makes it less scary and much more fun!
Why downtown Newnan?
With us having grown up here, we've watched downtown Newnan flourish and then slow down. When it started to come to life again, it became the perfect setting for us. We never even thought of being anywhere else. All of the other downtown salons!
What's your inspiration?

We are inspired to keep up with their talent and to showcase styles that are similar. We are so thankful that Newnan has enough business for all of the hairdressers who work here!
Can you tell us about your business?
We opened our doors on June 2 of this year! We are a small salon, only housing 4 stylists and 1 assistant. We are open Tuesdays - Saturdays and are so thankful to be in such a vibrant, energetic part of town!
****
Frios Gourmet Pops Newnan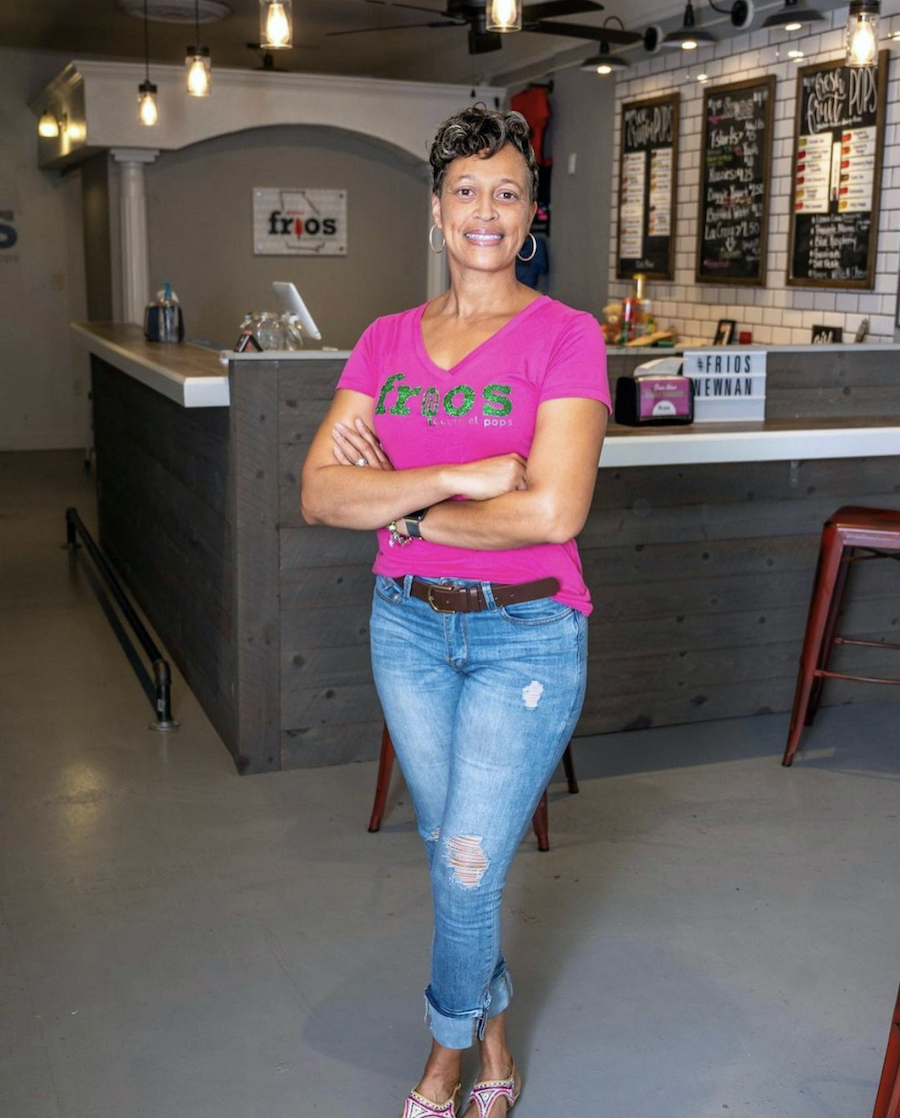 Sonya Matthews (Photo courtesy Kayla Duffey)

Can you tell us about yourself?
I enjoy spending time with family, lots of traveling, walking, riding bikes, working out, watching movies, and managing my son.
What led you to open your business?
Opening my own business has always been something that I wanted to do. Once my children became adults it really became an option. I was planning to open another business and the music teacher at the school I was teaching at, at the time, suggested I open a Frios and the rest is history.
Why downtown Newnan?
Perfect location. It's a cozy little town. And I taught in Newnan for 20 years and lived there or many years. My kids all graduated from Newnan High, so why not downtown Newnan?!
What is your inspiration?
God is my greatest inspiration followed by my family and music. Finding ways to connect to my passion and purpose also inspire me.
Can you tell us about your business?
Frios offers a unique and fun atmosphere for everyone with our handmade, fresh, natural, frozen, and one of a kind ice cream bars and fresh fruit pops. Our menu includes over 30 flavors with dye-free, gluten & dairy-free options. We also offer catering, wholesale, and fundraising opportunities.