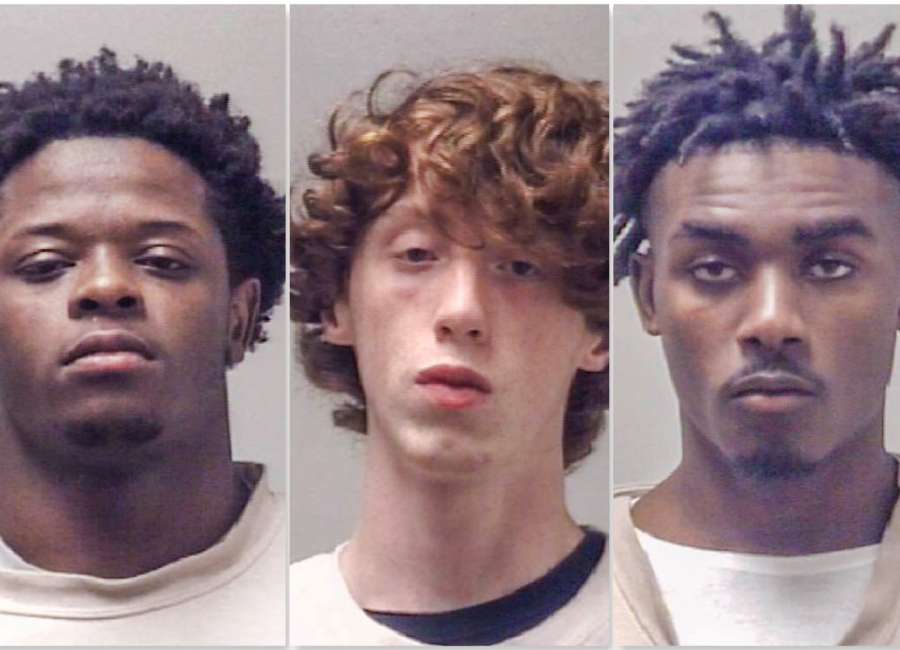 Four individuals and a juvenile were arrested after a robbery at a Senoia park.
According to jail documents, Jordan Kenneth Sherman, 17, is charged with armed robbery, while Zachary James League, 17, and Dantarius Javon Chunn, 20, are charged with party to a crime of armed robbery.
The incident occurred Sunday night when a female juvenile reportedly coaxed the victim into meeting her at Seavy Street Park for a surprise confrontation, police said.
The victim picked the female juvenile up in his car and proceeded to Seavey Street Park.
While sitting in his car at the park, police said the victim was ambushed by Sherman, who opened the rear passenger door and pointed a replica AR-15 rifle at his head, and demanded his shoes. League then reportedly reached into the car and took the victim's backpack sitting on the rear seat.
The female juvenile, sitting in the front seat during the robbery, then left with the other individuals in a car driven by Chunn, according to police.
The victim reported the robbery to police and was able to identify all four suspects by name and indicate where they lived. All four were located and taken into custody that night.
The backpack was located in the home of the juvenile, and the replica AR-15 was found on Chunn's front porch, police said.
League, Sherman and Chunn were transported to the Coweta County Jail, where they are awaiting a first appearance hearing. The juvenile was charged on a Juvenile Complaint Form and released back to her mother at the police department.