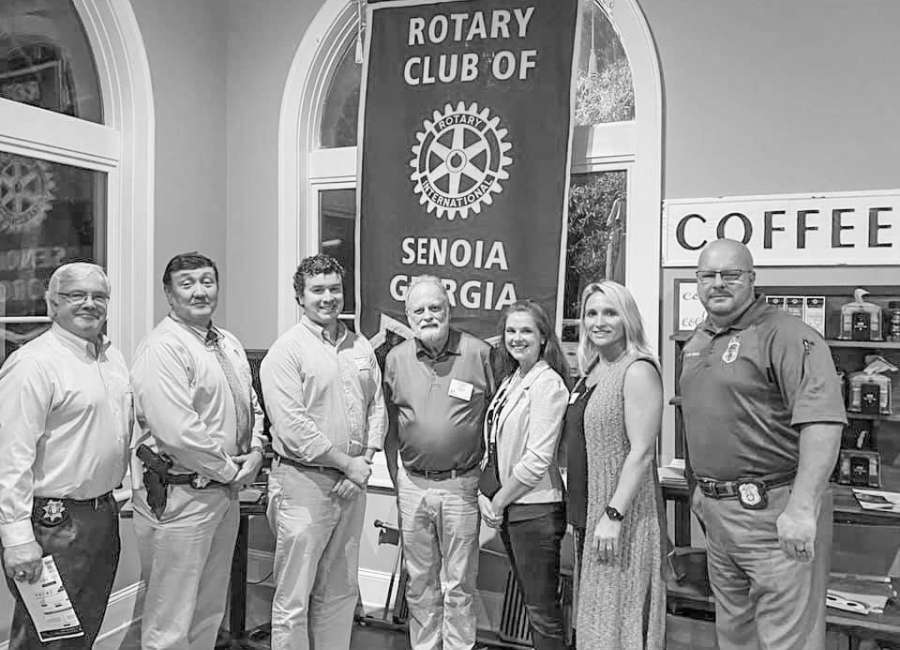 The Rotary Club of Senoia recently sponsored a program featuring the leaders of 4Sarah, a faith-based nonprofit that provides a system of care to women and girls seeking to exit the adult entertainment industry.

The program was both informative and inspirational. One key takeaway was that over 90 percent of the young people who are led into the adult entertainment industry or are victims of sex trafficking are entrapped via the internet.
Parents are cautioned to look for signs and to monitor who and what their children are engaging with on the internet.
Pictured from left are: Coweta County Chief Deputy Jimmy Yarbrough, Sheriff Lenn Wood, District Attorney Herb Cranford, Senoia Rotary President Sam Morris, 4Sarah Volunteer Coordinator Heidi Cloud, 4Sarah Founder Kasey McClure and Senoia Chief of Police Jason Edens.
For more information on how you can get involved with or help from this organization, visit www.4Sarah.net.