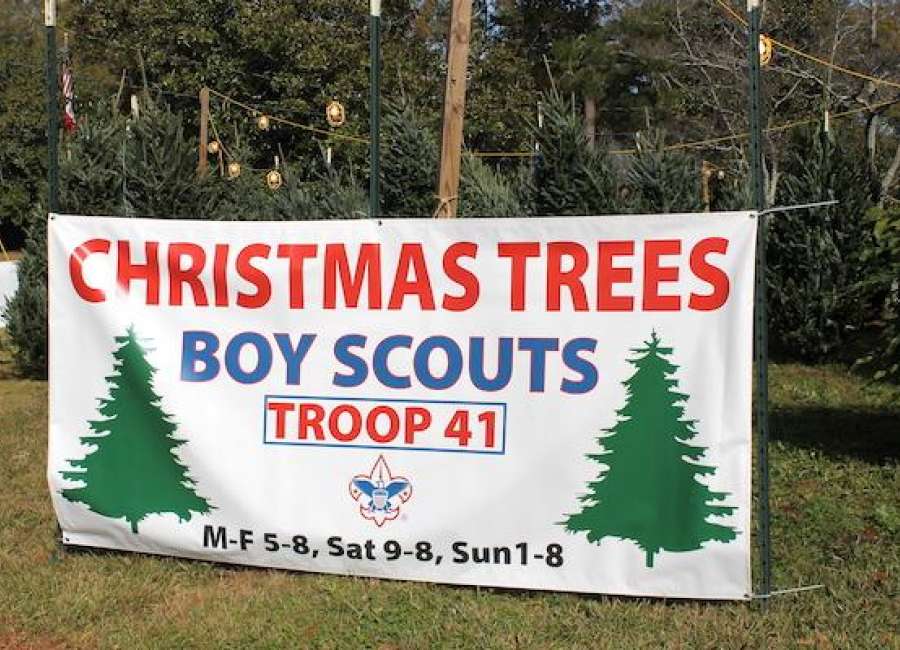 Boy Scout Troop 41 of First United Methodist Church began their annual Christmas tree sales next to Sprayberry's BBQ on Highway 29 Friday.
Every year the troop begins selling their trees the Friday after Thanksgiving, said Troop 41 Committee Chair Michael Terrell.
They will sell trees every day until they run out, which usually takes about two weeks, Terrell said. Scouts will be selling trees from 9 a.m. to 8 p.m. Saturday, 1 to 8 p.m. Sunday, and from 5 to 8 p.m. on weeknights.
There are about six different sizes of trees, ranging in price from $50 up to $110.
The troop buys the trees from Christmas Tree Hill Farm in North Carolina, and Southwire offers to ship them for free every year.
Newnan Utilities donates the power, and Sprayberry's BBQ lets them use their property for free, Terrell said.
Christmas tree sales are especially important this year, as the troop wasn't able to hold its annual fundraiser at the Coweta County Fair, which was canceled because of the COVID-19 pandemic.
Money from the tree sales goes to registering the troop, sending scouts to summer camp, supplying merit badges and handbooks, and allows them to do fun activities together.
"It really helps us do the things that we do," Terrell said. "It keeps us able to do the fun stuff."
Terrell said they have a trip planned for the Okefenokee Swamp in the spring.
The scouts and their parents volunteer to sell the Christmas trees, which teaches the scouts salesmanship and customer service.
"It's good for boys to learn how to talk to people in general," Terrell said. "It teaches them life skills."