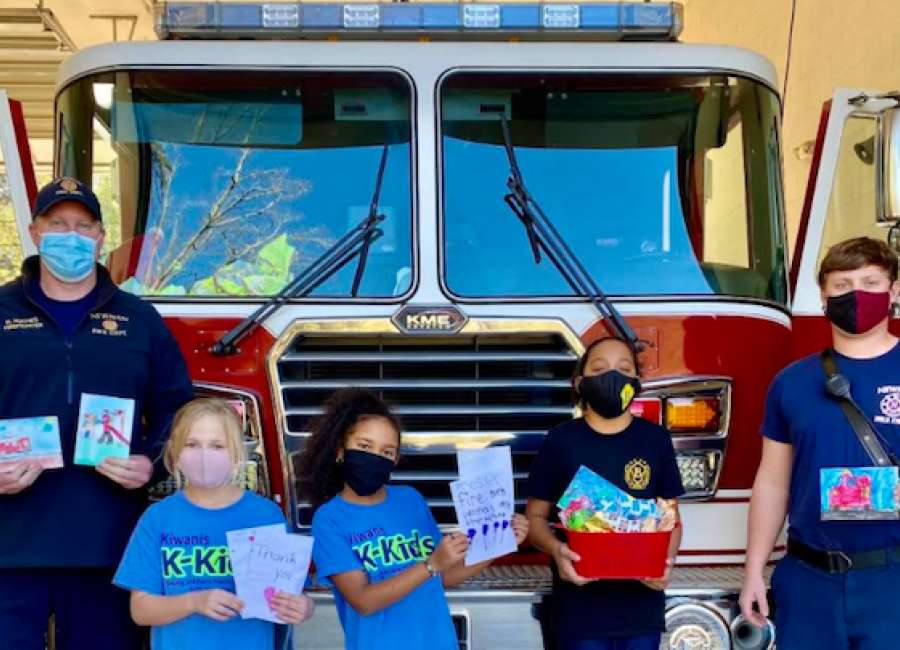 Ruth Hill Elementary School students in the BETA and K-Kids clubs recently showed their appreciation for local firefighters.
Although there aren't currently any afterschool clubs held on Coweta school campuses, Mary Thompson, the gifted teacher at Ruth Hill Elementary School, sponsors both BETA Club and K-Kids virtually after school through Google Meets.
"Where there is a will, there is a way," Thomson said. "I believe the students need to have as much normalcy as possible during this time."
Thompson sponsors the 14 BETA Club students and the 21 K-Kids alongside teacher Ashlyn Rowlinson and Kiwanis sponsors Nelda Boren, Debbie Harrington and Gerry McCoomb. With prior planning and preparation, the club members are given bags of materials for the month's service projects to complete at home and return to school.
This month's service project was centered around both city and county firefighters. The BETA club painted firefighter paintings, and K-Kids made appreciation cards.
A few of the club members delivered the appreciation gifts along with buckets of goodies to City of Newnan Fire Stations 1 and 3 and Coweta County Fire Station 1. The club members enjoyed meeting the firefighters and seeing the fire trucks.
At Coweta County Fire Station 1, Fire Chief Deron "Pat" Wilson, returned his appreciation for the students by giving each member that visited the station a special Coweta County Fire Rescue Coin, as well as a grand tour of the station.