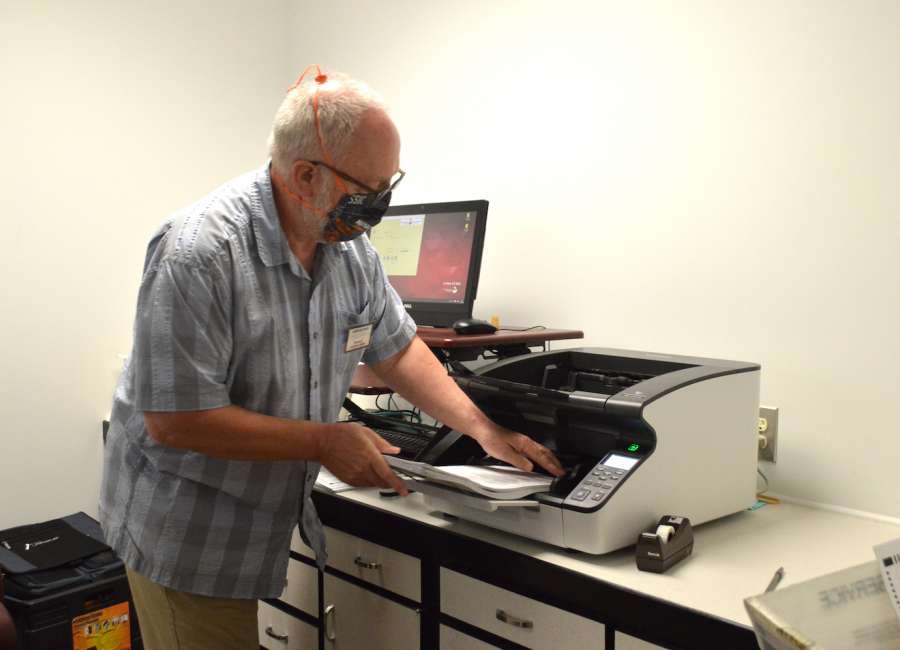 Coweta elections officials will start counting ballots in the presidential race – for the third time.

The official recount, requested by President Donald Trump, is set to begin at 9 a.m. Wednesday, according to Coweta Elections Director Jane Scoggins.
The recount will take place in room 125 of the Coweta Administration Building, which is where the central ballot scanner is located.
This recount will be quite different from the hand count that began Nov. 13. The hand count was part of the state's first risk-limiting audit.
Georgia's law on recounts calls for a machine recount of all of the ballots from the Nov. 3 presidential election.
The hand count and audit confirmed that ballot scanners and other equipment all around the state matched the actual paper ballots.
With the recount, every ballot will be fed through the scanner, after elections workers check the operation of the scanners by running a "test deck" with known totals.
The recount won't include any reconsideration of signatures on absentee ballot envelopes – because signature matching was done before votes were counted the first time.
Georgia officials addressed calls for another look at signatures at multiple press conferences this week.
"These things have already been checked twice," said Gabriel Sterling, Georgia's voting system implementation manager, said Monday.
Before ballots are sent out, signatures are checked on absentee ballot applications to make sure they are consistent signatures on file with the state and local voter registration systems. When ballots arrive back in elections offices, signatures are verified again to make sure the ballot signature is consistent with the other signatures on file.
Only voters who request ballots receive them in mail. However, numerous organizations sent out ballot application forms for the Nov. 3 election. Elderly and disabled voters who requested ballots earlier this year had the option to check a box on their application so that ballots will be sent for the rest of the current election cycle.
The signature verification process was public. Both the Republican and Democrat parties had the opportunity to monitor that process – but neither chose to, except in one county, Sterling said.
Because Georgia has a secret ballot provision, once the signatures are matched, the ballot itself is separated from the envelope and an individual ballot cannot be traced back to a specific voter.
However, Secretary of State Brad Raffensperger and Gov. Brian Kemp have expressed support for strengthening ID requirements for absentee ballots in future elections.