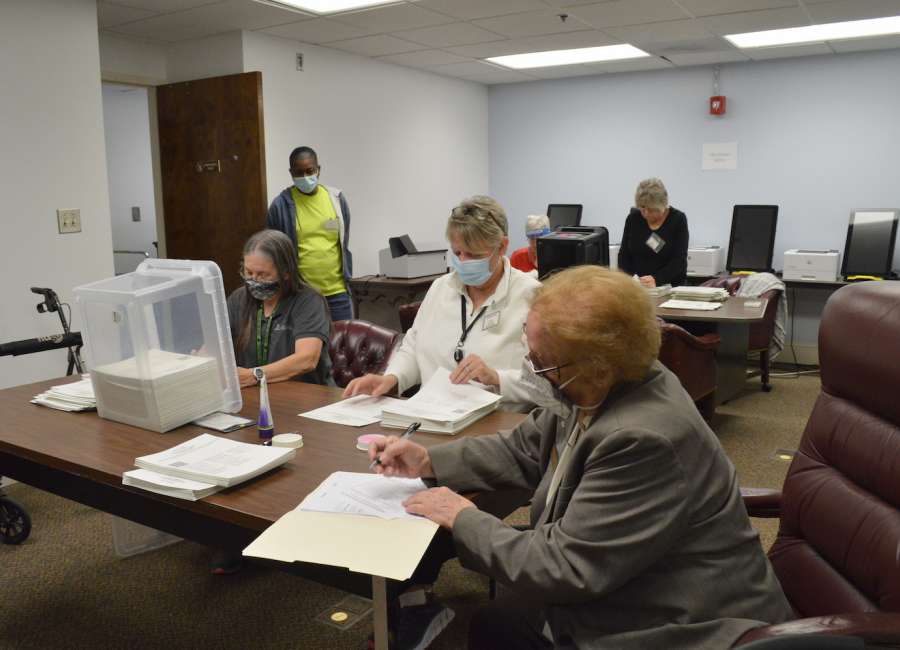 The recount for the presidential race began Wednesday in Coweta County. Poll workers were expected to get through about 40 to 50 percent of the ballots by the end of the day Wednesday, and will pick back up with the recount on Monday.
This recount, requested by President Donald Trump, is performed by scanning all of the ballots cast during the election through a high-speed central scanner at the Coweta Administration Building.
State law allows second place finishers in any election to request a recount if the margin between the winner and second place candidate is 0.5 percent or less. In the presidential race in Georgia, the margin is 0.26 percent.
In Coweta, the recount started with ballots from early voting, officially called Absentee In person. Election Day ballots will be done second, then absentee by mail and, lastly, the small number of provisional ballots.
The recount is open to the public, though space is limited. All counties are required to complete the process by 11:59 p.m. on Dec. 2.
The count is taking place in room 125 of the Coweta Administration Building, 22 E. Broad St.