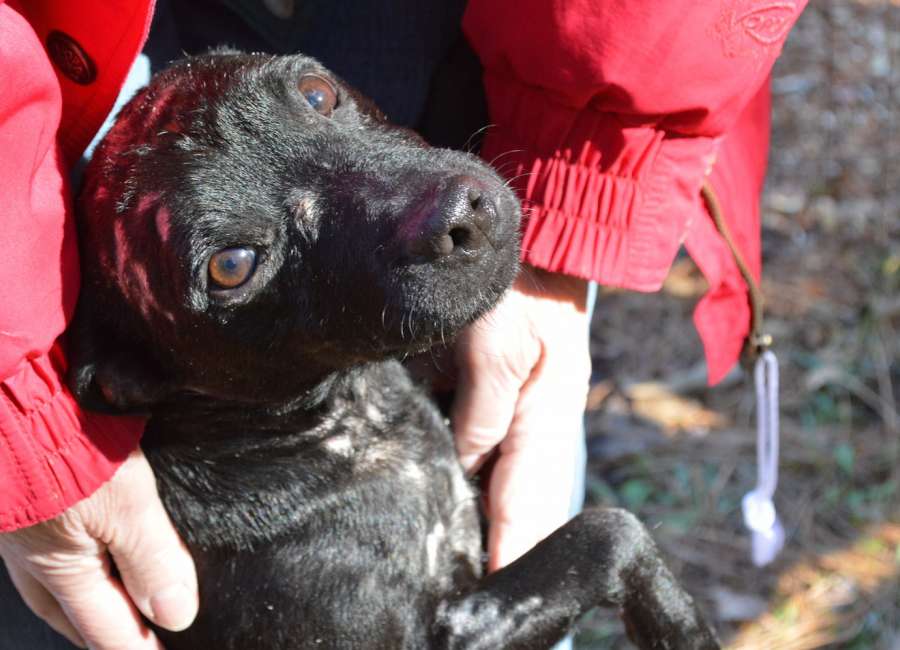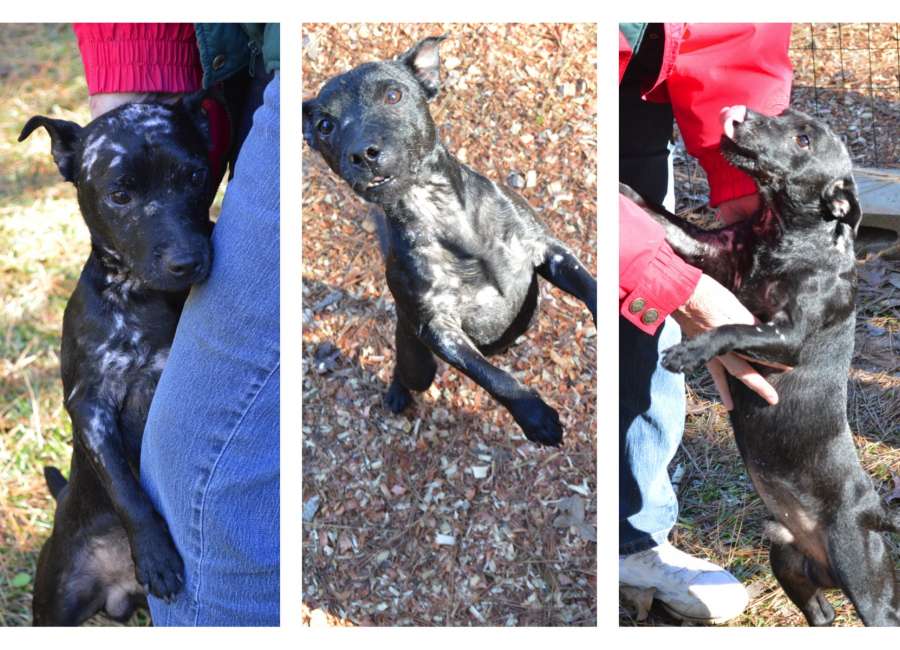 Mitch is a sweet and playful 4-year-old terrier mix being fostered by Hearts 'n Homes Rescue.

When Mitch first came to Hearts 'n Homes just over a week ago, he had open wounds that were oozing and red, said his foster mom, Sally Schmid. She said they're not sure if the wounds were from other dogs biting him or neglected bug bites. He also had worms.
Mitch was a stray and someone had seen him wandering around for several days, and was finally able to catch him, Schmid said. Because Coweta Animal Services has been closed because of COVID-19, Mitch ended up at Hearts 'n Homes – and went straight to the vet.
But now, Mitch is healing up well. From a distance, it looks like his black coat has patches of white, but those are his scabs. Once the wounds heal, his hair should grow back just fine, Schmid said.
Mitch loves to stand on his hind legs to get snuggles, and loves to be petted and to have his belly rubbed. Schmid thinks he's a Jack Russell mix, and he weighs 18 pounds. He's been paper trained, Schmid said.
Hearts 'n Homes often rescues animals with significant medical issues and nurses them back to health. Mitch is on the road to full recovery but may need a little more time before being ready for adoption. His adoption fee is $200.
If you'd like to adopt Mitch, or for more information about Hearts 'n Homes, visit heartsnhomesrescue.org or call 917-873-7408.
* * *
The Coweta Animal Services shelter is currently closed because of COVID-19.