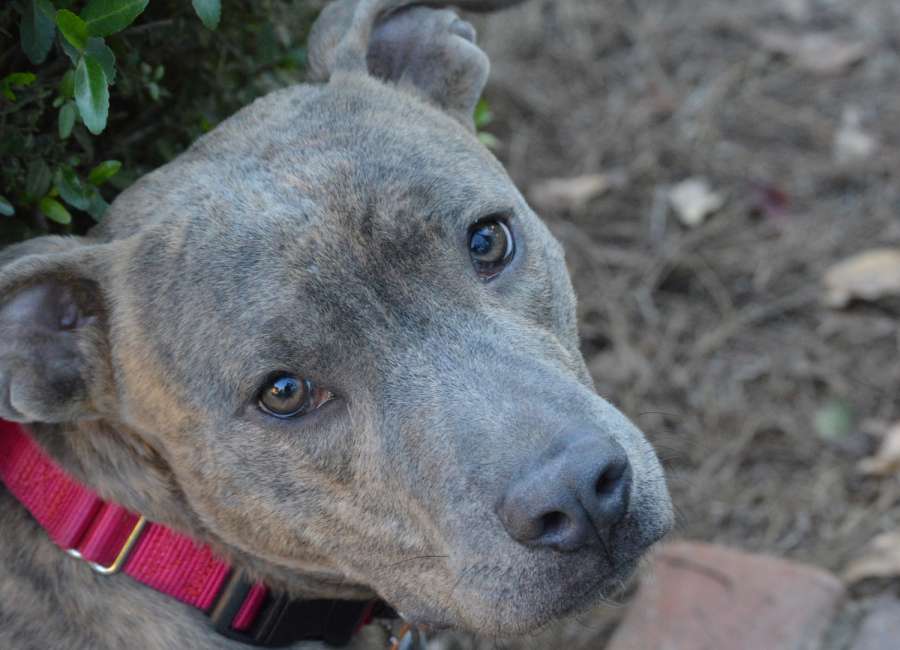 Max is an 8-month-old Staffordshire mix being fostered by Hearts 'n Homes Rescue.
When he came to Hearts 'n Homes as an owner surrender in August, Max had a severe demodectic mange infection. He had no hair, open sores and couldn't walk. He spent a week and a half at the vet, said Kim McCurry of Hearts 'n Homes.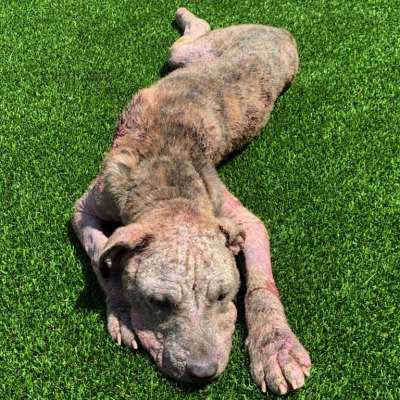 Now, Max is in great shape and ready for a new home. "He's 100 times better than he was," McCurry said.
Max gets along well with other dogs and people, and seems to thrive being around other dogs. He hasn't been around young children, but seems to do well around older children. He hasn't been around cats, but McCurry doesn't think he would have problems with cats. He's never shown any aggression, she said.
Max is potty trained, crate trained and knows how to sit, but he is still learning. "He's a great little boy," said McCurry. He's been neutered.
Hearts 'n Homes often takes in sad, complex medical cases – dogs that may not otherwise have a chance. "We are committed to helping these dogs, which can stretch available resources very thin, being a nonprofit," McCurry said. "It can be so rewarding to see them come out the other side, enjoying life as a dog and finding their forever homes."
The organization depends on donations to be able to treat the dogs and get them healthy. "Max is a perfect example of why monetary donations are so very important to keep us functioning," she said. "We could not have helped him without donations from the public." There is also an ongoing need for foster parents, McCurry said.
To get more information about adopting Max, to volunteer or donate, visit Heartsnhomesrescue.org or call 917-873-7408 . Max's adoption fee is $200.
* * *
While the Coweta Animal Services shelter is closed because of COVID-19, the Newnan Times-Herald is featuring adoptable pets from local humane organizations.