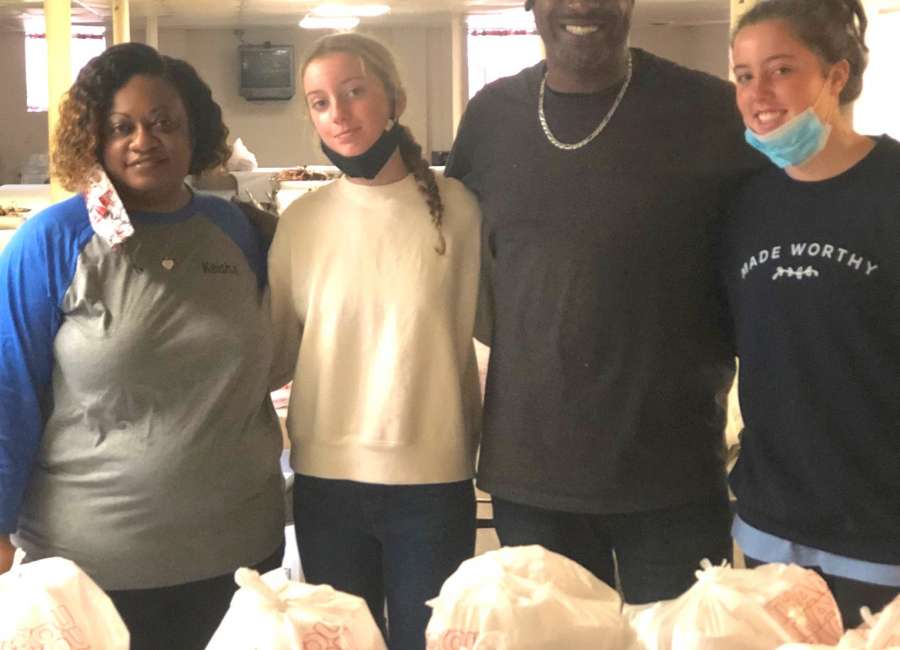 Local churches and organizations served up Thanksgiving bounty at outreach events on Wednesday and Thursday.
On Thanksgiving Day, volunteers with the Willie Pritchett Youth Foundation and Mount Sinai Baptist Church dished up Thanksgiving meals with all the fixings for the foundation's fourth annual Thanksgiving dinner.
The dinner was a bit different this year because of COVID-19, with limited volunteers and only to-go and delivery service.
The day was a success, and more than 350 meals were served, said LaKeisha Martin of the Pritchett Foundation.
Toward the end, they ran out of dressing, but Golden's On the Square came through with a pan so that all the delivery meals could be prepared, Martin said.
Community meals normally hosted by Community Christian Church and Crossroads Church were canceled this year because of COVID-19.
Ignite the Fire and its partner churches held the organization's annual outreach Wednesday at Winston Dowdell Academy.
Because of COVID-19 restrictions, the organization wasn't able to use the school's kitchen to serve up a hot Thanksgiving meal. Instead, with the help of Bridging the Gap, the organization gave out boxes of food and frozen turkeys so people could make their own Thanksgiving feast. Bridging the Gap delivered the food Wednesday morning to the outreach.
Wednesday's food giveaways substituted for the typical Saturday food distribution at Bridging the Gap, said Debra Harris of Ignite the Fire.
There were hot dogs, chips and drinks available, as well as Foundation Christian Church's ice cream truck, and there were giveaways of clothing, shoes and accessories. It's Fashion Metro contributed the clothing and accessories giveaway. "We are grateful," Harris said.
Participating ministries included China Grove Community Church, Greater Love Kingdom Ministries, Harvest Outreach, Foundation Christian Church, Kingdom Connected Ministries International, One Life Community Church, Newnan City Church and the Christian Motorcyclist Association.
People could come pick up the food boxes, and China Grove used its church van to make deliveries for those who couldn't get to the event.
"We were the hands and feet of Jesus serving and loving our community, as commissioned by God, our Heavenly Father," Harris said. "Our churches and ministries work hard and cooperatively together each year to carry out this outreach as part of the Kingdom of God."