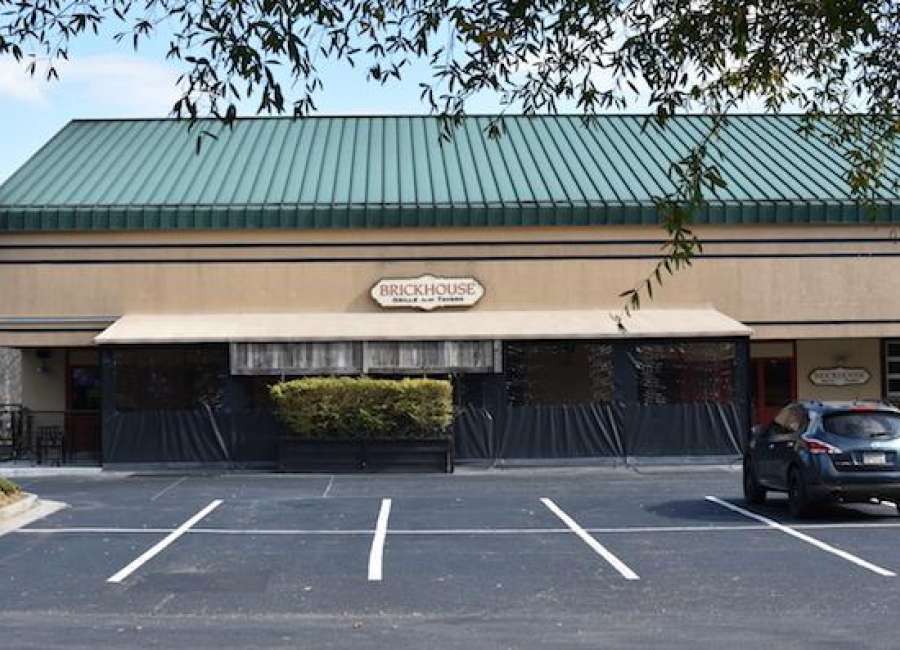 Multiple violations of Newnan's alcohol ordinance have resulted in a temporary suspension of the Brickhouse Grille & Tavern's liquor license.
Four Brickhouse staff members were charged with serving alcohol to underage customers during a live music event on Sept. 26. Additional citations were issued on the same date for a noise violation and allowing a customer to leave the premises with alcohol.
After a hearing at Tuesday's Newnan City Council meeting, council members voted to suspend Brickhouse's alcohol license for the first week of December. The tavern also will be on probation for the duration of 2021, with mandatory monthly reporting to the Newnan Police Department.
The council chose not to assess a $2,000 fine proposed by council member Rhodes Shell.
Newnan's alcohol ordinance allows the council to consider probation, suspension or revocation of a business' alcohol license, along with up to $1,000 in fines for each violation. The hearing included sworn testimony from law enforcement officers who were part of investigations into complaints regarding Brickhouse.
"Alcohol license is a privilege, not a right," Mayor Keith Brady said. "We find it very difficult to sit here and listen to the issues that have gone on in this establishment over this long period of time and that seem to continue to be going on."
NPD Deputy Chief Mark Cooper, who testified during the hearing, said his agency logged 64 calls for service to Brickhouse in a 20-month period from January of 2019 to September of 2020, ranging from traffic stops and noise complaints to assault.
Cooper said Newnan Police received multiple complaints of alcohol violations between December of 2019 and February 2020, and officers observed several potential violations during their initial investigation.
The department suspended the investigation during the COVID-19 shutdowns, but reinitiated surveillance when it was deemed safe.
"We continued to see the same kinds of violations," Cooper said.
On Sept. 26, the night of an outdoor concert in the parking lot of the tavern, NPD set up an undercover operation based on previous surveillance.
According to the police report, none of those involved in the operation were asked for ID to get into the event or the building, or when they purchased alcohol.
"Four staff members served minors alcohol at different times during the night," said Cooper, adding that all of the incidents occurred inside the building. "Based on us getting all the violations inside and previous surveillance, we believe this was a common occurrence."
In addition to the underage serving, the NPD report stated the event was not secure and multiple people were seen wandering in and out of the event with alcoholic beverages, including beer bottles.
After 10 p.m., city ordinance prohibits music that can be heard more than 100 feet from a business. The NPD reported receiving a noise complaint from Lakeside Apartments at approximately 1:45 a.m. on Sept. 27 in reference to loud music coming from Brickhouse.
Five citations were issued to three servers, the bar manager and owner/license holder Michelle Larsen.
Cooper said officers conducted similar undercover operations and spot-checks on seven other alcohol license-holders in the week following the Brickhouse event and uncovered just one minor violation, which was handled in city court and did not require council action.
Councilmember Paul Guillaume expressed frustration at what he said was a lack of responsibility and concern for the 35-plus Brickhouse employees – half of whom have worked there since the tavern opened a decade ago – on the part of management.
"It's hard for me to swallow, quite frankly, based on what I've heard," he said. "It seems to me it all boils down to personal responsibility. Everybody assumed everybody was doing their particular job and nobody appeared to have oversight. I feel like they're bearing the brunt of the lack of responsibility on you as an owner."
Guillaume said probation will give Larsen the opportunity to demonstrate she understands the severity of the violations and her responsibility to her employees.
"That's the most important thing, particularly in these times," he said.
Larsen testified at Tuesday's hearing that the bar manager no longer is employed at Brickhouse and that all current employees have undergone training through an online program. She said cameras have been installed, and staff has been instructed to immediately report any issues to police.
Larsen said the bar also has eliminated "well drinks" – cheap alcohol – in an attempt to curb overindulgence and attract a better crowd.
As a condition of Brickhouse's probation, Larsen will be required to file a monthly affidavit about training and "any other requirements the city makes them report to us," Cooper said.
Brady said the hope is that probation will help the business develop better practices.
"It puts you into a habit of doing certain things in a certain way for a period of time," he said. "Hopefully after probation is over, you'll continue to do those things in that way that provides a safe environment for your customers, and one in which your employees can make a living."