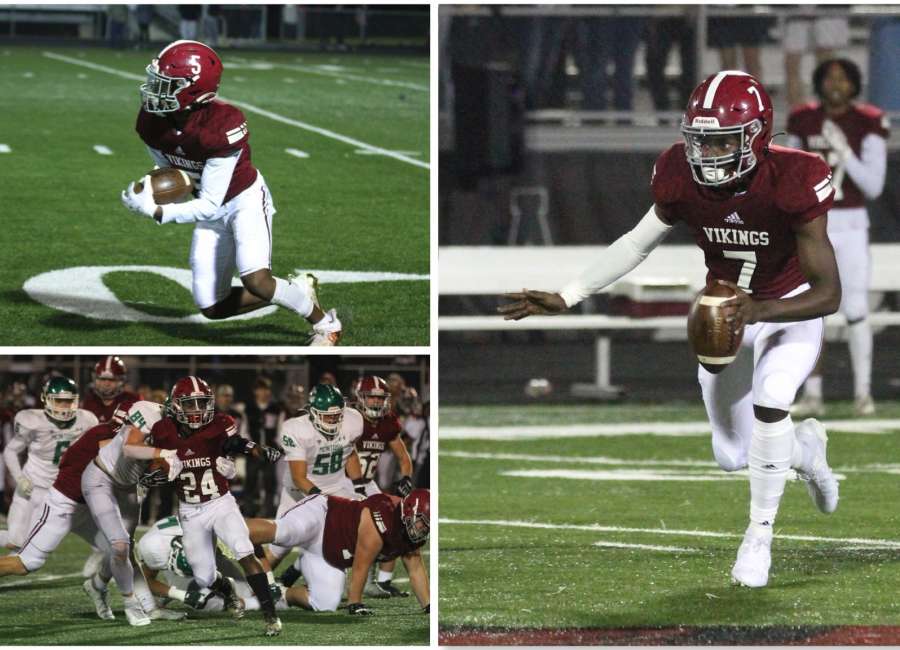 After the discouragement of being eliminated from the playoffs, the Northgate Vikings focused on sending their seniors out in style and gain some momentum going into the offseason.
The game plan was to start fast and put the McIntosh Chiefs away early. They succeeded.
Tay Lee took the opening kickoff 90 yards for a touchdown and the Vikings got four touchdowns from DJ Reid to coast to a 42-13 win. Lee's return was the first kickoff return touchdown this season for the Vikings.
After the initial score, McIntosh began an 18-play drive that took over ten minutes and including three third-down conversions and two fourth-down makes. When Ben Anderson scored for the Chiefs on a three-yard run, the game was tied at 7-7 and Viking quarterback James Paige had yet to step on the field.
The Vikings retook the lead on a quick drive to start the second quarter. Paige found senior Preston Lindros for a 37-yard completion and Reid finished the drive with a 23-yard touchdown run. He added a 59-yarder a few moments later to give the Vikings a 21-7 halftime advantage.
On that play, Reid got a perfect kick-out block from William Pesch at the point of attack and a great seal block from Garrett Matthews just past the line of scrimmage.
The Northgate offensive line had a dominant performance. On most carries from scrimmage, Reid would go five or more yards before reaching a Chief defender.
Reid added his third touchdown in the third quarter and Paige got in on the fun when he scored on a 44-yard touchdown run.
The defense kept McIntosh quarterback Hayes Herzog on the run most of the night. Justin Scott and Brandon Bordeaux teamed up for a sack before halftime. Colton Crawford had two on the same drive in the third quarter.
Each team would add a fourth quarter touchdown. The Vikings score was on a DJ Reid 1-yard run, his fourth of the game. It also gave him a team leading 10 for the season, one ahead of Paige.
The season leaves a lot of what-ifs for the Vikings, Four of their six losses were by two possessions or less, three were by ten points or less. A couple of bad breaks meant the difference between playing next week and packing up for the year.
With the unlimited potential of quarterback Paige, the Vikings will be fighting for a playoff spot again next year.
Photos by Chris Dunn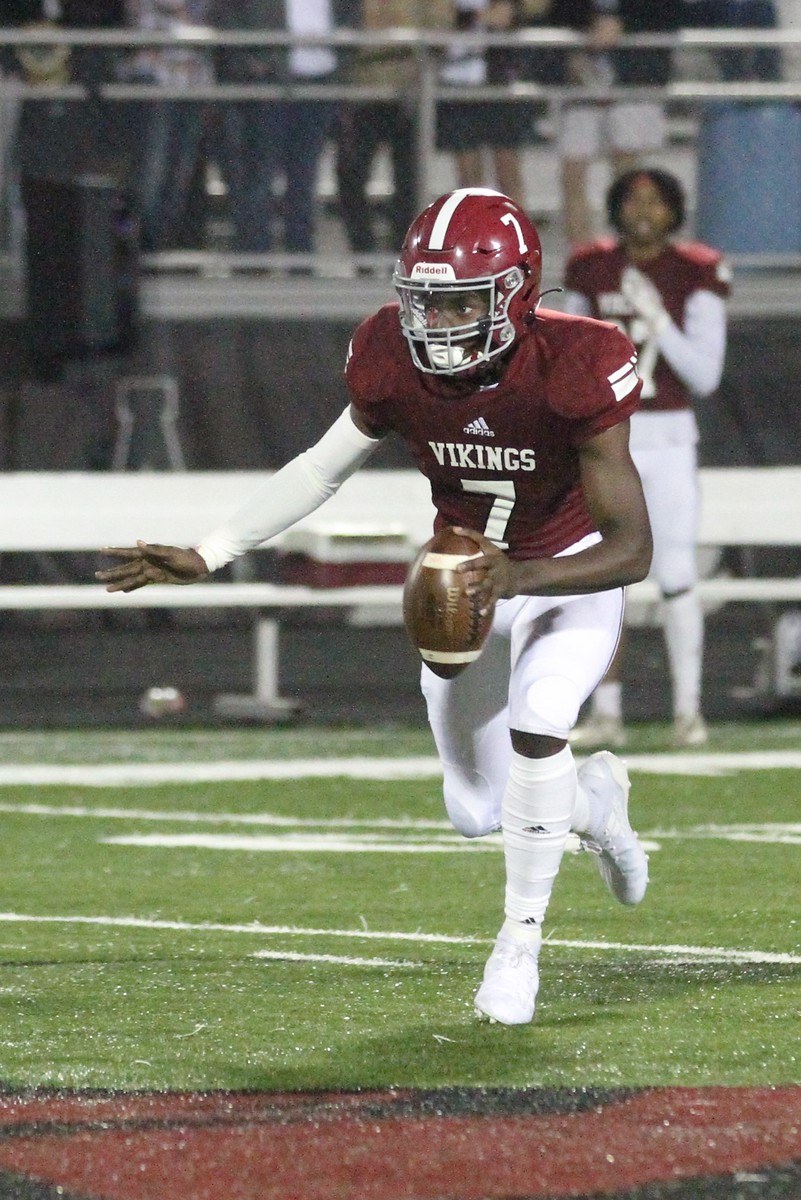 Quarterback James Paige had a 44-yard touchdown run in their win over McIntosh.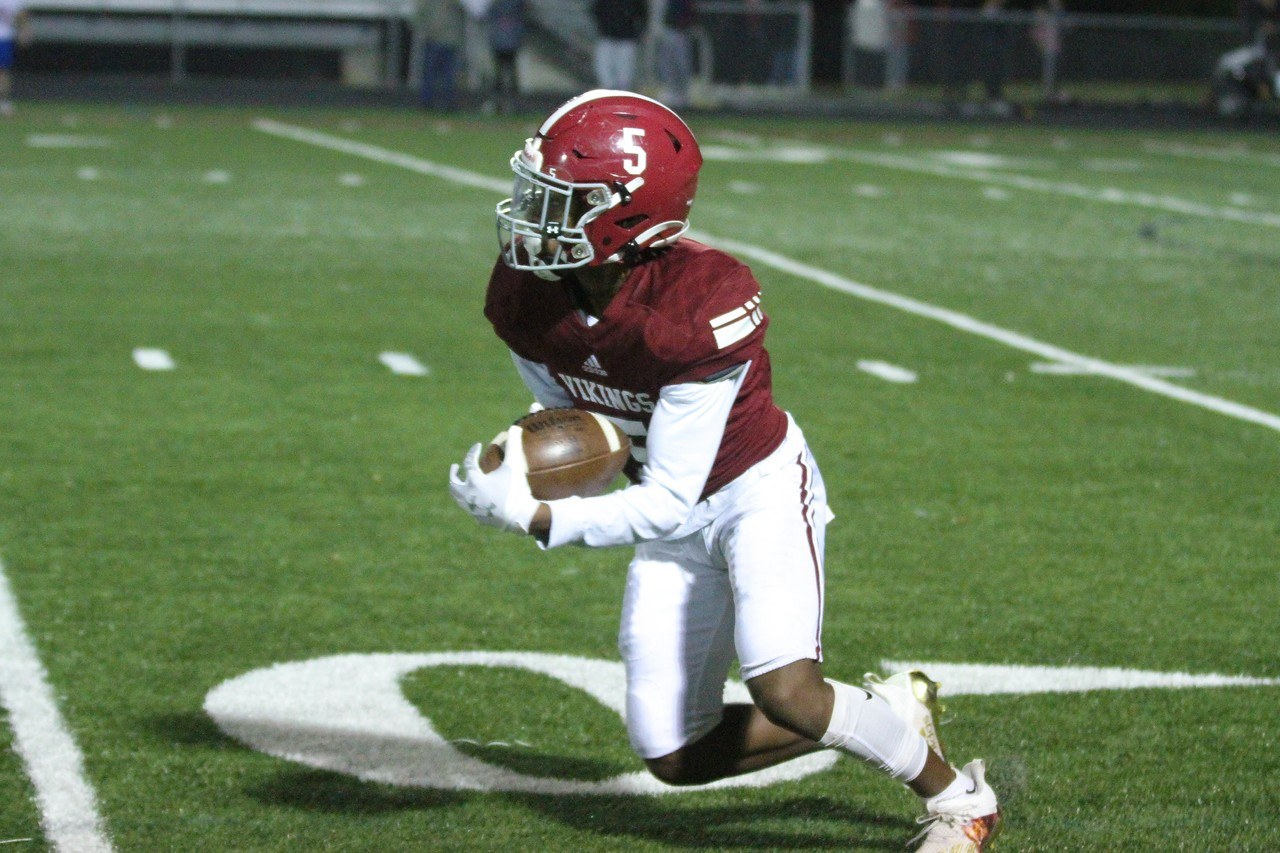 Tay Lee gave the Vikings an instant led when he took the opening kickoff 90-yards for a touchdown.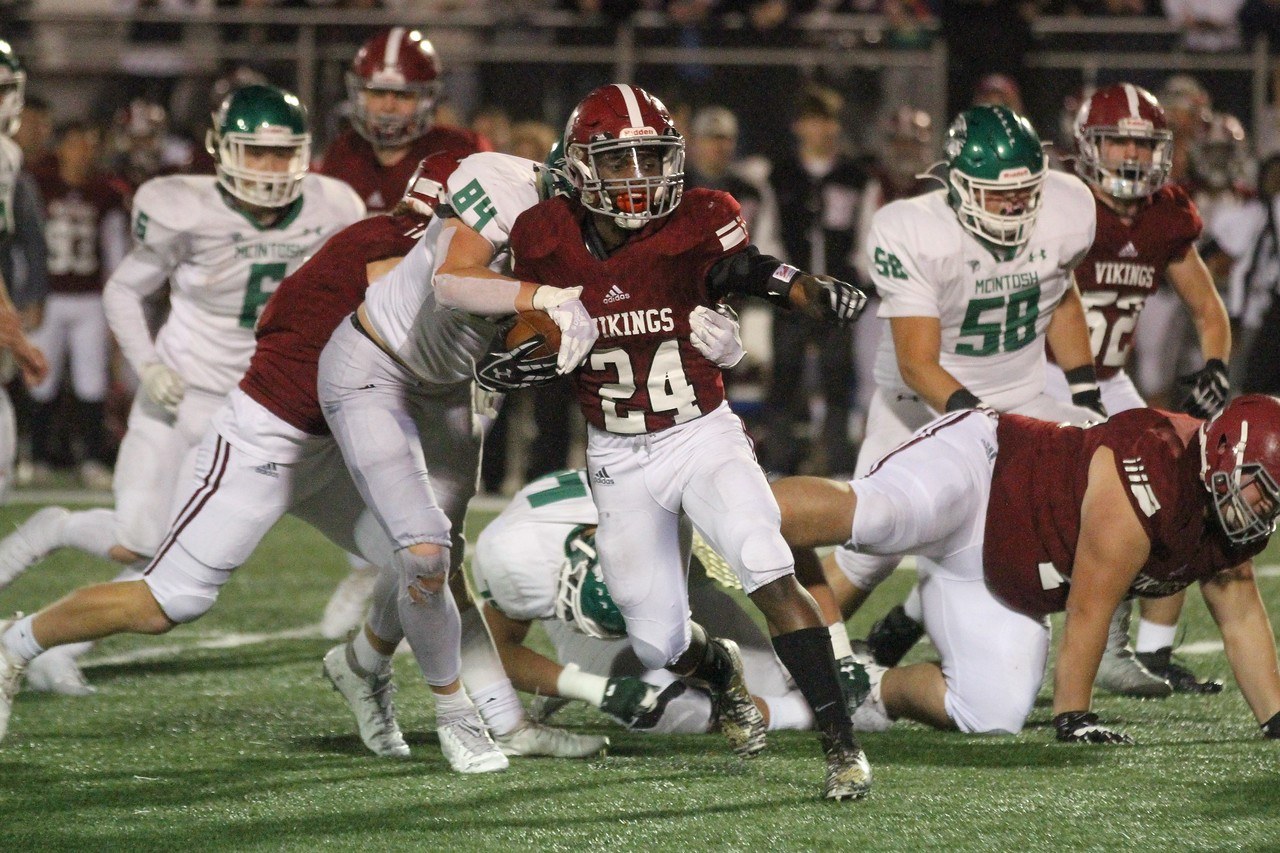 DJ Reid finished the night with four touchdowns.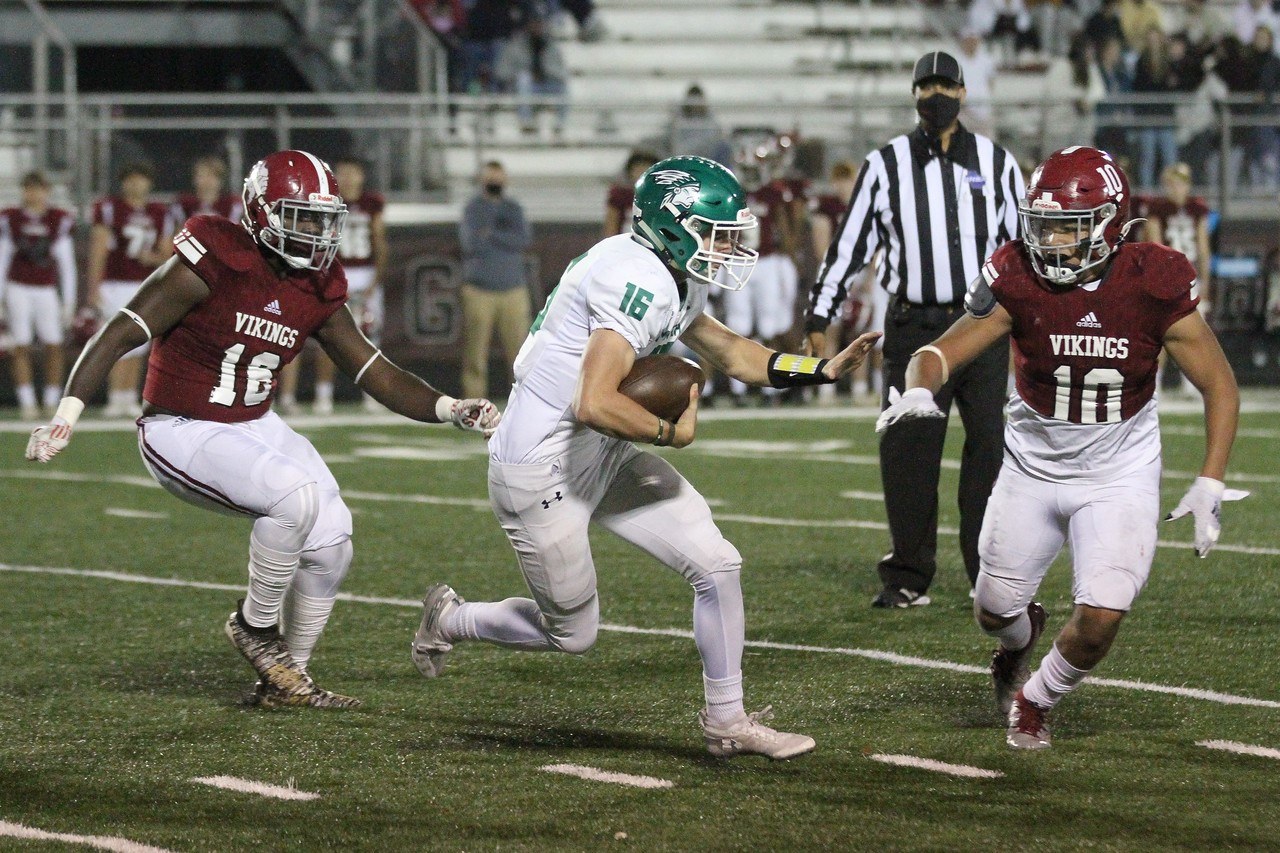 Logan Estes and Dion Reid put pressure on McIntosh quarterback Hayes Herzog all night.