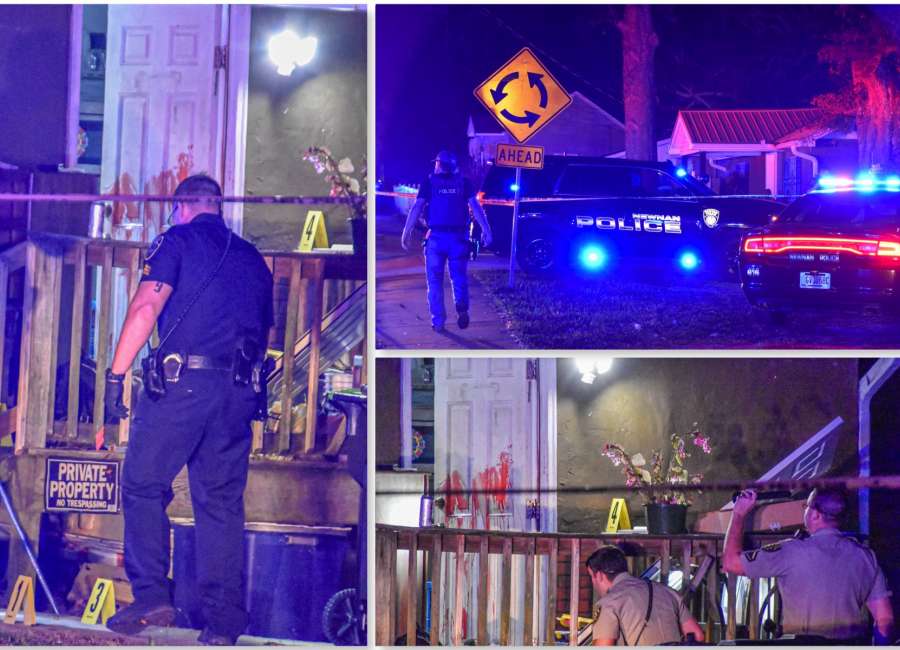 Police are investigating a shooting outside a residence on the east side of Newnan.

The shooting happened just before 8 p.m. Thursday on the 200 block of East Broad Street.
Upon their arrival, officers located two male victims outside the side door that were suffering from gunshot wounds, according to Deputy Chief Mark Cooper with the Newnan Police Department.
Members from the Newnan Fire Department administered emergency medical aid to the victims, who were later pronounced dead at the scene, Cooper said.
No motive for the shooting was given, and police have not released the names of the victims until their families have been notified.
Traffic was temporarily closed between Summit Point Apartments and the Greison and East Broad roundabout during the investigation.
Investigators with the Newnan Police Department are asking anyone with information relating to the events that led up to the incident or a suspect in the case to contact Sgt. Jim Beneke at 770-254-2355, ext. 117.