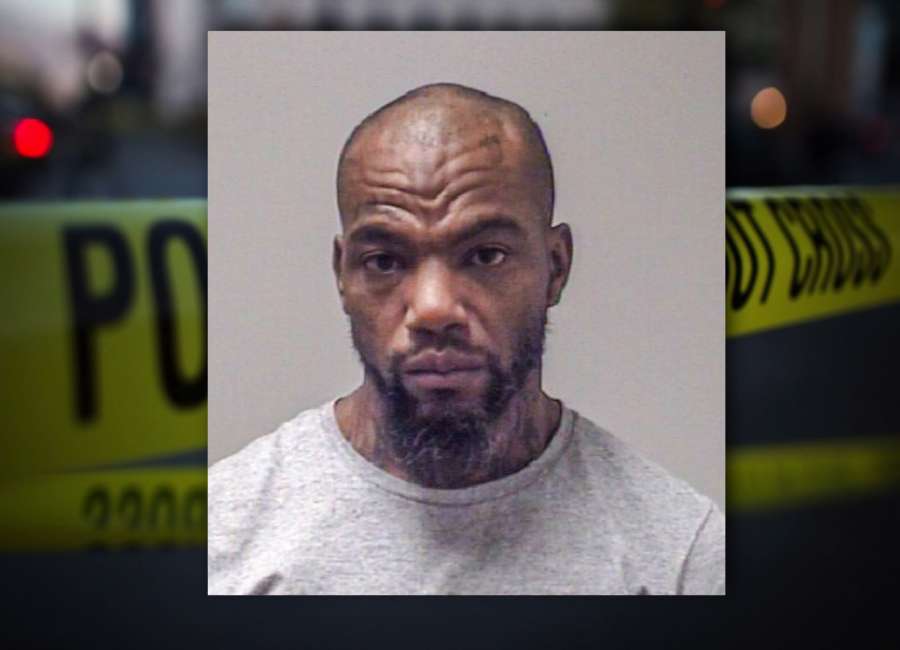 What police are calling Coweta's first "spree killing" has left six persons dead in four days and one suspect in custody.

Nicholas Martez Nelson, 38, of Newnan, is currently charged with four counts of murder, but more charges are pending, according to investigators.
During a joint press conference held Tuesday between the Coweta County Sheriff's Office and the Newnan Police Department, more information about the spree was revealed.
Police say there is a connection between the suspect and the victims, but they are working to determine to what extent.
"We believe the individuals were more than just acquaintances, but not in a one-on-one relationship," Deputy Chief Mark Cooper with the Newnan Police Department said. "We don't think there is a threat to additional individuals, but we're not ruling that out yet."
Cooper urged anyone who may be unable to contact a family member to alert police, who can conduct a welfare check to ensure their safety.
Police believe the incident may involve drugs but are awaiting forensic analysis from pending toxicology reports.
Nelson is considered a suspect in a home invasion last week, in addition to the shooting deaths of two individuals on Thursday, three individuals on Friday, and one on Saturday, authorities claim.
Police said Nelson was involved in a home invasion Thursday afternoon on Steeple Chase Drive when he entered a home and took guns and jewelry. No one was harmed during the incident, according to Cooper.
Hours later, police responded to a deadly shooting on the 200 block of East Broad Street, where police located two male victims outside suffering from gunshot wounds. The victims were identified as Willie Edward Bussie III, 39, and Kevin Duane Robbins, 43.
Members from the Newnan Fire Department administered emergency medical aid to the victims, who were later pronounced dead at the scene, Cooper said.
Just after 2:30 a.m. the following morning, Nelson reportedly shot and killed three individuals inside a room at the Motel 6 on Herring Road.
The victims, identified as Tangela Molden, 32, Monte James Ballard, 58, and Michael Land, 37, were all discovered Sunday by investigators conducting a "welfare check" at the motel.
All three victims are from Newnan, police said.
According to Capt. Elaine Jordan with the Coweta County Sheriff's Office, deputies did respond to a report of shots fired in the area that morning, but no signs of the shooting were obvious.
"Several guest rooms were checked, but no one said they heard the shots since they either weren't awake or couldn't tell where it came from," Jordan said. "There were no shell casings, or signs of doors shot at, or any other apparent signs of shooting."
On Saturday evening, police responded to Dowdell Street after receiving reports of a person shot.
Police located a male lying in the roadway near Building 3, suffering from gunshot wounds, according to a press release from the city of Newnan.
The victim, identified as Warner Mandrel Parks, 39, was treated by EMS on the scene before he was transported to Piedmont Newnan Hospital, where he was pronounced dead.
Witnesses described the vehicle used by the shooter as a Gray Ford Crown Victoria.
Soon after the Saturday incident, officers located the gray Ford Crown Victoria at The Red Roof Inn on Bullsboro Drive in Newnan.
The vehicle's owner, identified as Nelson, was located and taken into custody without incident for questioning and later charged with murder for Parks' death.
Despite the psychological toll of a killing spree on a community, Cooper said both agencies have been grateful for the assistance they have received from those attempting to help with the case.
"There's certainly a shock factor since we've never had six murders in four days, and we're working to ensure it doesn't happen again," Cooper said. "Our main goal is the prosecution of those responsible, and that's what we're focused on now."
Nelson is not currently tied to any other active investigations in the region but has an extensive history of drug crimes.
In January 2011, Nelson pleaded guilty to cocaine possession and received a sentence of 10 years of probation, according to court documents.
Nelson was sentenced in October 2014 on charges of obstruction of an officer and possession of oxycodone, alprazolam and marijuana. He was sentenced to serve 12 months in the Coweta County Jail.
The Coweta County Sheriff's Office has been working with the ATF, GBI and Newnan Police Department. Police are still searching for a motive in the slayings, and the case remains under investigation.
The Newnan Police Department is asking anyone with information about the incidents to contact Newnan detectives at 770-254-2355 or Coweta County investigators at 770-253-1502.