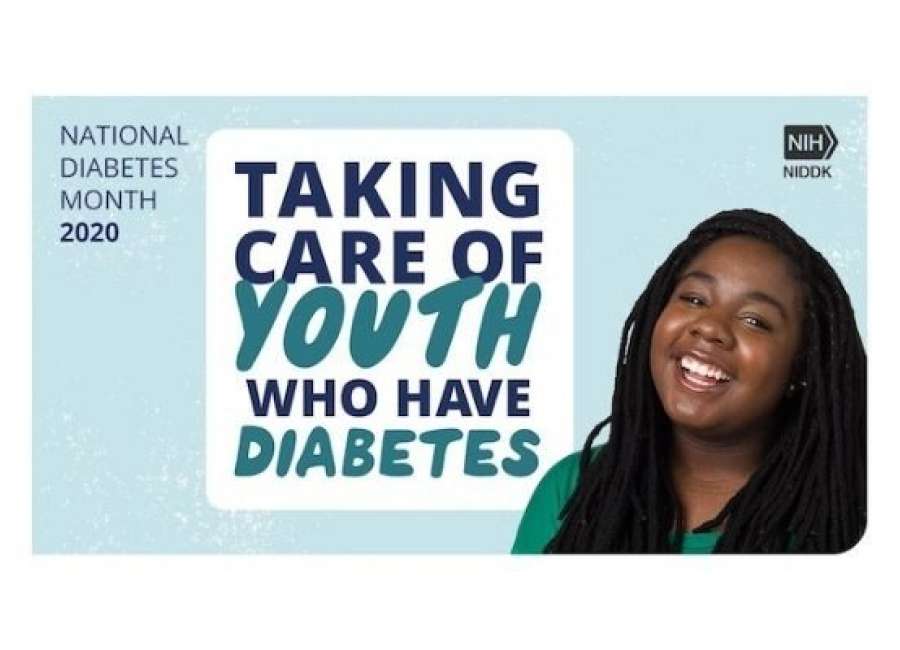 November is National Diabetes Month, a time when communities across the country team up to bring attention to diabetes.
This year's focus is on taking care of youth who have diabetes, according to the National Institute of Diabetes and Digestive and Kidney Diseases.
Diabetes is one of the most common chronic conditions in school-age youths in the United States, affecting about 193,000 youths under 20 years old.
Type 1 diabetes is most often diagnosed in children, teens and young adults, and now more kids are developing type 2 diabetes, according to the Centers for Disease Control and Prevention.
No matter the type of diabetes, good management is important in order to avoid or delay related health complications. And while type 1 diabetes can't yet be prevented, type 2 diabetes can be, especially with family support.
The CDC lists factors that increase kids' risk for developing type 2 diabetes:
Kids who are overweight — especially if they have excess belly fat — are more likely to have insulin resistance. Insulin resistance is a major risk factor for type 2 diabetes.
Having a family member with type 2 diabetes.
Being born to a mom with gestational diabetes.
Being African American, Hispanic/Latino, Native American/Alaska Native, Asian American or Pacific Islander.
Having one or more conditions related to insulin resistance.
The CDC suggests if your child is overweight and has any two of the risk factors to talk to their doctor about getting their blood sugar tested. Testing typically begins at 10 years old or when puberty starts, whichever is first, and is repeated every three years.
The CDC says that parents can do a lot to help their kids prevent type 2 diabetes. Here are some tips to get started.
Mealtime tips
Drink more water and fewer sugary drinks.
Eat more fruits and vegetables.
Make favorite foods healthier.
Get kids involved in making healthier meals.
Eat slowly — it takes at least 20 minutes to start feeling full.
Eat at the dinner table only, not in front of the TV or computer.
Shop for food together.
Teach your kids to read food labels to understand which foods are healthiest.
Have meals together as a family as often as you can.
Don't insist kids clean their plates.
Serve small portions; let kids ask for seconds.
Reward kids with praise instead of food.
Physical activity
Aim for your child to get 60 minutes of physical activity a day, in several 10- or 15-minute sessions or all at once.
Start slow and build up physical activity.
Keep it positive — focus on progress.
Take fitness classes together.
Ask kids what activities they like best.
Encourage kids to join a sports team.
Have a "fit kit" available, including a jump rope, hand weights and resistance bands.
Limit screen time to two hours a day.
Plan active outings, like hiking or biking.
Take walks together.
Move more in and out of the house through vacuuming, raking leaves or gardening.