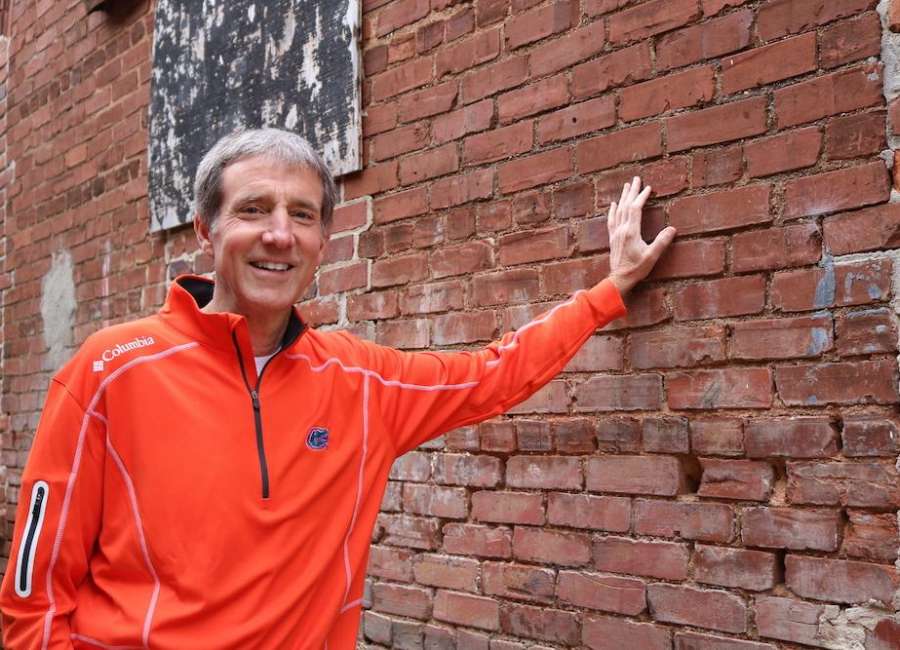 Some things became clearer in Week Nine, while others turned clear as mud.

It's clear that the Big 12 will not be represented in this year's playoffs, now that every team in the conference has been saddled with at least two losses – thanks to Oklahoma's annihilation of rival Oklahoma State in this year's version of Bedlam, although in all honesty a more fitting description for the 41 – 13 Sooner victory might be Carnage.
It's also clear that the oft-forgotten Pac 12 is making a case for their conference champion – that appears to be either Oregon or Southern Cal at this point, both undefeated after three games – to earn its first playoff berth since Washington did it four long years ago.
What's clear as mud is more complicated. Here's the potential scenario that at the very least has to be on the minds of the members of the Selection Committee:
In the SEC, Alabama finishes the season undefeated and wins the West. Florida finishes with one loss and wins the East. Florida defeats Alabama in the Championship game. Does a one-loss SEC champion as well as a one-loss SEC runner-up that was ranked number one for most of the season both deserve an invitation to football's Final Four?
Same thing in the ACC: Notre Dame finishes the season undefeated and meets a one-loss Clemson team in the Championship game, where the Tigers come out on top. Does a one-loss ACC champion as well as a one-loss ACC runner-up - that defeated the ACC champion in the regular season - both deserve a spot in the playoffs?
And don't forget about the Big 10, where Ohio State appears to be the odds-on favorite, although Northwestern will presumably have the chance to plead its case in December when they meet the Buckeyes in the Big 10 Championship game. And what about a couple of other undefeated teams that will likely finish the season without a blemish on their respective records, Cincinnati and Brigham Young? And what to do about all of the cancellations and postponements that continue to pile up?
Fortunately, that's not for me to decide. I just have to catch you up on what happened over the weekend.
Utah finally got to play its season opener, a late-night loss to Southern Cal, although technically it was early Sunday morning here on the east coast.
If you like watching a game seeing two teams play tag for 60 minutes, then the Wisconsin – Northwestern game was right up your alley. There were no less than twenty-six possession changes during the game, a 17 – 7 Wildcat victory: six regular turnovers, three turnovers for loss of down and a whopping 17 punts. If you like a little action in your football, this was not the game for you.
Alabama – 63, Kentucky – 7. Again, best of luck to the Playoff Committee.
Over the weekend, the ACC was furiously rescheduling and even canceling games for the remainder of the regular season to compensate for Covid-related issues. So why on earth - if the emphasis is on playing as many conference opponents as this crazy season will allow - was Virginia playing Abilene Christian Saturday?
Penn State, under head coach James Franklin, lost their fifth straight game to start the season. Savor this sentence, because you won't see it in print ever again. You're free to interpret that any way you'd like. By the way, South Carolina fired Will Muschamp last week, mentioned here only as a point of information.
Michigan barely avoided its fourth loss already this season by beating Rutgers in three overtimes, 48 – 42. Wolverine coach Jim Harbaugh's job security is safe, at least for another week. Did I mention Will Muschamp was fired after the Gamecock's loss to Ole Miss last week?
Kyle Trask (26/35, 383 yards, 3 TD's) took a slight edge in this year's Heisman competition over Justin Fields (18/30, 300 yards 2 TD's, 3 INT's). (I can hear some of you now asking 'What about Trevor Lawrence?' Short answer: you snooze, you lose.) Their teams – Florida and Ohio State, respectively – both won Saturday, but neither game was what you would consider as pretty. The Gators gave up 406 yards of offense to winless Vanderbilt, while the Buckeyes surrendered 490 yards (despite a net loss of one yard rushing) of offense to Indiana. Which leads me to this week's Winners and Losers:
Winners
Florida State – due to a Covid issue, their game against Clemson was postponed, thus saving them an embarrassment similar to the 73 – 7 pounding suffered by Georgia Tech earlier this season. Once the postponement was official, Seminole coach Mike Norvell said 'we hope to play Clemson in December.' That, in my opinion, was this weekend's equivalent of the President saying we've 'turned the corner' with respect to Covid.
LSU coach Ed Orgeron, who dodged another bullet by holding on to beat Arkansas, 27 – 24. Incidentally, Will Muschamp was fired last week. Just thought I'd mention it.
The Georgia Bulldogs, who seem to finally have found a quarterback. J.T. Daniels posted impressive numbers in a win over the other Bulldogs, the ones from Mississippi State: 28/38, 401 yards and 4 TD's.
Todd Grantham, who will survive yet another week as Florida's defensive coordinator despite his squad's sub-par performance against Vanderbilt. The orange-and-blue fat tub of goo still hasn't instilled on his players the fundamentals of tackling, basic pass coverage and being in position by the time the opposing team snaps the ball. In other words, how to play defense that, last time I checked, was clearly in his job description.
Any team in need of a defensive coordinator – Will Muschamp is available, if you haven't heard. (I'm looking at you, Florida Gators!)
Losers
NCAA football – this weekend alone there were eight postponements and seven cancelled games due to Covid, with no relief on the immediate horizon. There's also the little problem down the road of selecting the four most deserving teams for the playoffs.
Southern Cal – sorry, but a 7:30 p.m. kickoff out west translates to a 10:30 p.m. kickoff over here, and after more than 10 hours of watching the SEC, ACC and Big 10 beating up on each other, there's not much chance of an audience willing to stick around to watch the Trojans.
CBS – their regularly scheduled game pitting Ole Miss against Texas A&M was postponed due to Covid, so instead it opted for the San Diego State – Nevada game to televise in its prime 3:30 p.m. slot. The CBS sports programming director: apparently the network's version of Todd Grantham.
The Clemson Tigers. It's now been five weeks since their annihilation of the Yellow Jackets. Since then, a couple of mediocre wins, a loss to the Fighting Irish and a (presumably former) Heisman candidate that hasn't played in a month. Sorry, Trevor Lawrence: you snooze, you lose. Even if it's due to Covid.
Scott Ludwig lives, runs and writes in Senoia. His latest book, "Southern Charm" is a collection of his first 101 columns for The Newnan Times-Herald. He can be reached at magicludwig1@gmail.com .