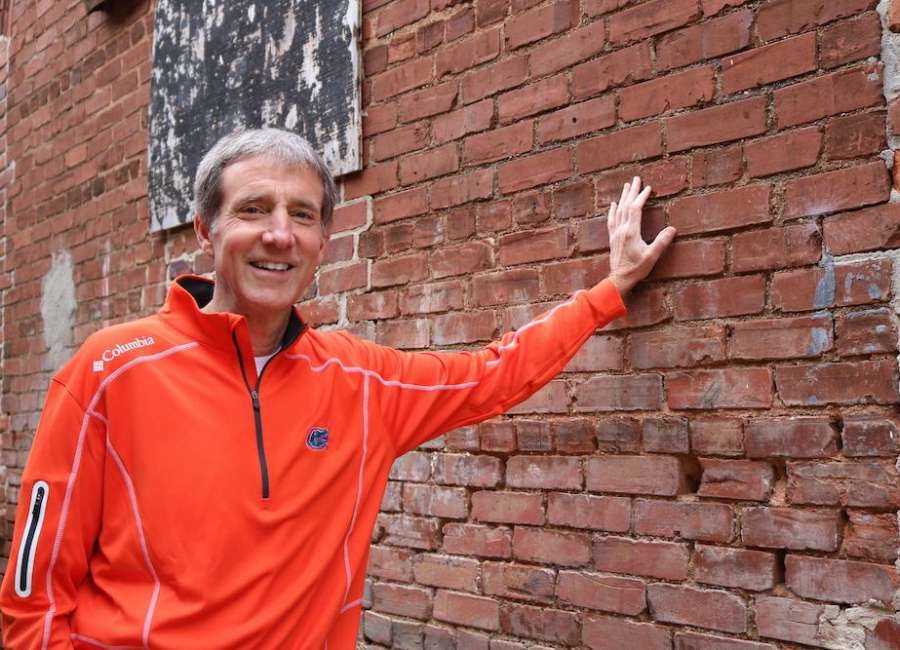 You've got to hand it to the Pac 12. UCLA and Cal, both looking at a week off because their scheduled opponents were dealing with Covid issues, took the opportunity to play each other. On a Sunday, no less.

Essentially, by doing so they opened up a spot for a potential makeup game later, and with as many cancellations and postponements as there have been so far this season, it makes perfect sense.
It's a shame the SEC hadn't thought of it sooner. There have been so many cancellations in the SEC – four this week alone – that the 10-game schedule now has no chance of being completed before Dec. 19, the date of the Championship game. Greg Sankey may need to go back to the drawing board if he wants to avoid a 14-car pileup down the road.
It might be time to figure out a way to ensure that at least each school plays every other team in their respective division, and perhaps determine the East and West champions by records against their six divisional opponents. Enough of that; let's get to this week's action starting with the conference that only saw six of its 14 teams in action – the SEC.
Ole Miss rolled over South Carolina, 59-42. Florida rolled over Arkansas, 63-35. Kentucky squeaked by Vanderbilt in what amounted to a defensive struggle by this week's standards – 38-35. One note about the Gator victory: quarterback Kyle Trask's performance cemented his status as a bona fide Heisman contender, throwing for another six touchdowns, giving him 28 for the season, before leaving the game just after halftime.
A graphic on television showed that his statistics are comparable (through six games) of the last three Heisman winners. Curiously, another station showed a graphic of the five Heisman contenders, none of them named Kyle Trask.
One more thing: the Fire Todd Grantham Bandwagon points out that the Gator defense gave up three home runs to a beleaguered Razorback offense and that surrendering 35 points isn't helping Grantham's case for continued employment in Gainesville.
Moving over to the Big 10, Minnesota lost. Again. P.J. Fleck, the coach of the Golden Gophers, was being touted as the next big thing as last season drew to a close. His "Glen Mason Moment" apparently has come and gone, and it looks like he'll remain in the Great White North for the foreseeable future. (Glen Mason coached the Kansas Jayhawks to one of their finest seasons ever a while back.)
Georgia, in desperate need of a coach at the time, sought Mason's services. Mason interviewed for the job and received an offer, only to tell the Bulldog faithful, "Thanks, but no thanks." Ergo, "Glen Mason Moment" refers to latching onto a coach when he's "hot." The latest example is Scott Frost, now at Nebraska.)
Big 10 powerhouse Ohio State had the week off, while their opponent for next week, Indiana, ran its record to 4-0 by shutting out Michigan State, 24-0. The Spartans are now 1-3, their one win coming in their season opener against Michigan, which at the time, seemed like sort of a big deal. In hindsight, that was hardly the case.
Wisconsin 49, Michigan 11. In Ann Arbor. Wolverine coach Jim Harbaugh better start putting his case together for keeping his job. He could start by saying that 2020 is a season unlike any other, and therefore the performance of the team is not a true indicator of his value to the university. It may seem far fetched, but it's a little more credible than the president of the country asking us to believe he won an election in which more than five million people voted for his opponent. (Yes, I do know how the Electoral College works. I'm just trying to make a point.)
Penn State (0-3) and Nebraska (0-2) met to determine which team would remain winless. The Nittany Lions dropped to 0-4, coming up a touchdown short of the Cornhuskers and giving coach Scott Frost his first win of the season. It's worth mentioning that Penn State was a preseason Top 10 team, a point I bring up to emphasize how ridiculous preseason polls are in the first place. As far as I can tell, their only purpose is to sell magazines and give the talking heads on ESPN something to talk about when there isn't anything else to talk about. Finally, as a favor to a Purdue friend of mine, the Boilermakers had a game this weekend that didn't end well.
In the ACC, #2 Notre Dame beat Boston College 45-31 in a game that only Fighting Irish faithful could love. North Carolina beat Wake Forest 59-53 in a game played only to remind us that, for this season, defense is optional. There were a few other ACC games, but my internet went out before I could look them up, so I can't tell you how they turned out. But since Clemson wasn't playing, I doubt any of them mattered anyway.
In the Pac 12, USC staged its second last-minute comeback in as many weeks to beat Arizona, 34-30. The Trojans' quarterback – I forget his name and, as I said, my internet was out – has led his team to touchdowns on the last two drives of both games, passing for almost 300 yards on those four possessions alone and throwing for all four scores. It's the most action from out west I've seen in a long time, and it's only because so many of the games on this side of the country – ones that actually matter – have been postponed or canceled.
Bouncing around a bit: Liberty is 8-0 and in the Top 20; when I get the internet again, I'm going to find out where the school is located. When I do, I'll let you know. SMU did its best impression of an Atlanta Falcon Loss (AFL, also known as snatching defeat from the jaws of victory) by blowing a 21-0 lead against Tulsa before losing 28-24. Note: Wake Forest also blew a 21-point lead to North Carolina, but since they were ultimately blown out by the Tar Heels, their loss doesn't technically qualify as an AFL.
Marshall University wore black uniforms in honor of the 50th anniversary of the plane crash that killed 75 players, coaches and fans on Nov. 14, 1970, in one of the most tragic days in the history of sports. Marshall, with all of its players wearing #75 on their helmets, earned the victory as well as the prayers of a nation on a day that won't soon be forgotten.
Finally, Louisiana clinched the Sun Belt Conference title for the third consecutive year on the same day that Arizona lost its season opener. That's the sort of thing we've come to expect in this, a season that no one expected to play in the first place.
Scott Ludwig lives, runs and writes in Senoia. His latest book, "Southern Charm" is a collection of his first 101 columns for The Newnan Times-Herald. He can be reached at magicludwig1@gmail.com .