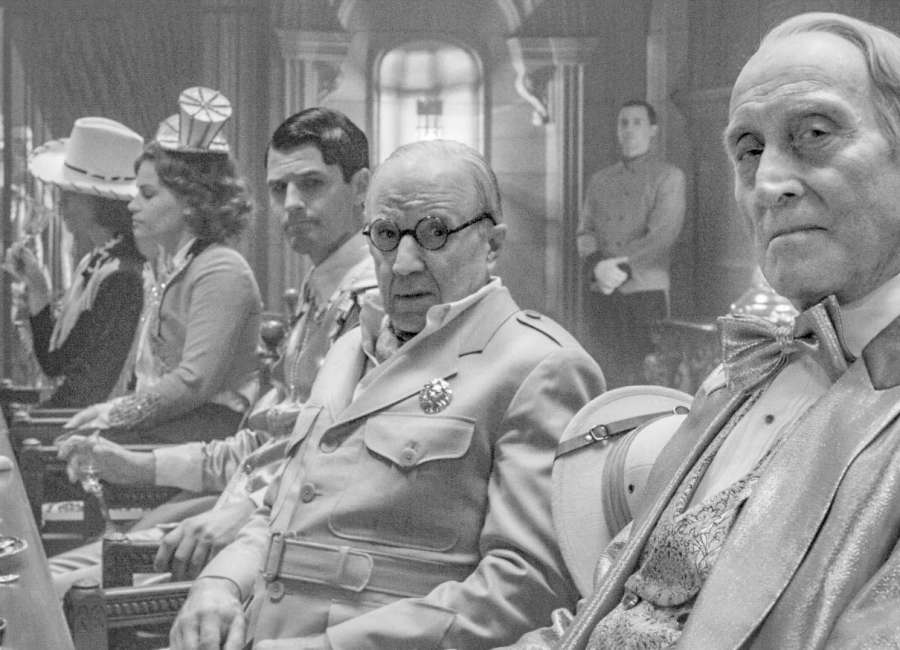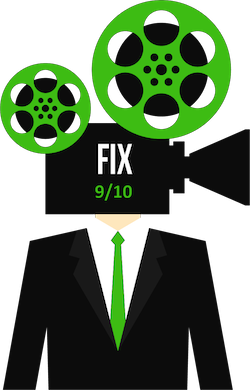 By Jonathan Hickman
"Citizen Kane" is widely regarded as one of the best films ever made. But in 1942, it won just a single Oscar for best original screenplay. And despite the massive ego of the film's wunderkind first-time director, a young Orson Welles, he reluctantly shared the award with writer Herman J. Mankiewicz.
"Mank" explains the origin of their long conflict over credit. It's a sad, fascinating story, which makes for an engaging film.
Because "Mank" is so expertly crafted and meticulously made, it should come as no surprise that director David Fincher is personally invested here. While it can be said that any director is "invested" in the film they are working on, since Fincher's late father, Jack, penned the screenplay, Fincher has a close connection to the material. And, after his success with 1997's "The Game," it's been on his agenda for years.
An uncompromising auteur, Fincher's work has consistently been challenging, yet accessible and very marketable. He's given us dark thrillers like "Se7en" and "Gone Girl" and biting dramas like the Oscar-winning "The Social Network." The release of a Fincher film is a happening in the cinematic universe.
For "Mank," the director insisted on filming in black and white. This demand may have contributed to the production delay. Although Hollywood began without color, it quickly relegated black and white film to artistic, niche offerings. And shameless, commercial efforts to colorize classic films routinely created controversy, with cineastes revolting against the insidious, post-production technical wizardry.
The decision to shoot "Mank" in stark expressionist tones is a provocative choice given the association with "Citizen Kane," one of the most famous black and white films ever made. Lurking in the background narratively and aesthetically is the Welles/Mankiewicz epic tale of the life of the fictitious Charles Foster Kane (played by Welles), a troubled media tycoon.
"Citizen Kane" is a savage social commentary with character elements that drew the ire of newspaper publisher William Randolph Hearst (played in "Mank" by an almost unrecognizable Charles Dance). Hearst is widely believed to be the basis for Kane, but Mankiewicz (played by Gary Oldman) disputed this assertion. Fincher's film embraces the Hearst connection, as Mankiewicz's relationship with the wealthy businessman is key to the plot.
Viewers don't have to have an encyclopedic knowledge of old Hollywood and cinema to enjoy "Mank." Like all Fincher films, it's an entertaining piece of cinema. The camera is always in motion, following the action as we track Mankiewicz's writing progress while tripping back through his years as a Hollywood screenwriter.
We learn that he was a critic of the system and a student of the time's politics. Mankiewicz rejected the move in California away from liberal ideas and toward conservative leadership. And even though his employers, like studio head Louis B. Mayer (played by Arliss Howard), disagreed with him politically, Mankiewicz's career continued based on his ability.
Mankiewicz was a prolific writer who penned many popular hit films of the industry's Golden Age. He was also an alcoholic and died in 1953 at the young age of 55. His battle/love affair with the bottle is chronicled powerfully here.
Uniquely, he isn't shown to be a philanderer, although he does have cozy relationships with starlets. Mankiewicz's supportive wife, Sara (played by Tuppence Middleton), comments on this as his "platonic" affairs. He was an unusual sort in the misogynistic Hollywood of the time.
One of the actresses we meet in "Mank" is Hearst's mistress, Marion Davies (a gorgeous and terrific Amanda Seyfried). Their playful encounters act as a sort of Greek chorus, at times, as they wander the grounds of Hearst's compound. These scenes are placed against interesting, detailed backgrounds. At one point, we see a private zoo with monkeys, elephants and giraffes. It's hard to deny where Mankiewicz got his ideas for the Kane character.
Fincher and his cinematographer, Erik Messerschmidt, shot "Mank" on digital film (using the Red camera) instead of the classic analogue variety. Although I saw the movie at home, I thought, while watching, that it was traditional film. The process used seamlessly integrates "Mank" into the classic black and white films of the era.
After winning the Oscar a couple of years ago for playing Winston Churchill in "Darkest Hour," Oldman will likely find himself nominated next year as well. He's fantastic here. And in addition to Seyfried, he is well-supported. One particular scene with Hearst will stick with you, and I suspect that much attention will be paid to Dance's cold, almost sinister, but pragmatic handling of the media baron.
Dance is an actor who made a career out of playing harsh characters. His place in HBO's "Game of Thrones," as the downright evil Tywin Lannister, is impossible to forget. And here, he adopts an American accent and a particular measured manner that conveys utter control, even when Oldman plays Mankiewicz at his most frayed. Their scenes alone work "Mank" into the viewer, getting under your skin and forcing you to consider the impossible circumstances that a passionate writer and his benefactor must confront.
"Mank" is a dense but never tiring movie. Film buffs will geek on it, but others will still be drawn in. And the central message is of particular import. Credit matters most when the work is the most personal.
A RottenTomatoes.com Tomatometer-approved critic, Jonathan W. Hickman is also an entertainment lawyer, college professor, novelist, and filmmaker. He's a member of the Atlanta Film Critics Circle, The Southeastern Film Critics Association, and the Georgia Film Critics Association. For more information about Jonathan visit: FilmProductionLaw.com or DailyFIlmFix.com