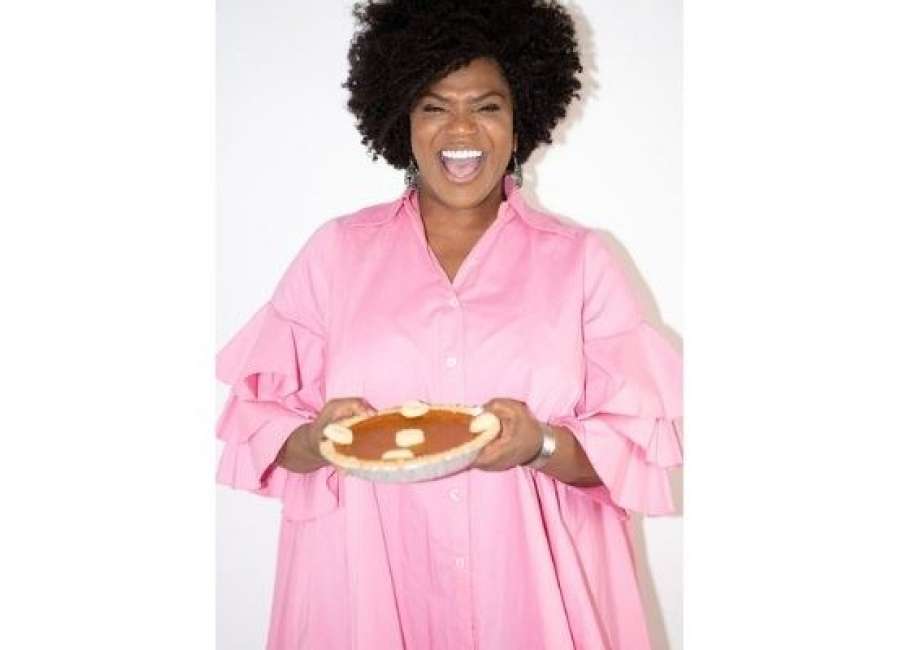 Newnan resident Beloved Dillard, owner of Beloved's Sweets, is a finalist in this year's "The Greatest Baker" competition.

The Greatest Baker competition is the world's largest online competition for bakers, according to greatestbaker.com . The competition is hosted by Jen Barney, who is a two-time Food Network Baking Champion and owner of Meringue Bakery and Cafe.
The winner of the competition will receive recognition as The Greatest Baker of 2020, a year's supply of Stuffed Puffs, will be featured in Bake from Scratch Magazine and take home $10,000.
Dillard is a former hospice chaplain and Haiti missionary, who started baking sweet potato pies around six years ago. She started baking as her profession around 3 ½ years ago.
She was a season stand-in and body double on NBC's "Good Girls," and while working on the show, the medic on set asked her what else she does. Dillard told him that she bakes sweet potato pies, and he said she needed to bring some in.
She baked some pies and brought them in, and the cast and crew enjoyed her pies so much, they offered her a contract to make her pies for craft services on the show.
Dillard said from there, she toured the southeast with her pies for the plus size women's clothing brand Ashley Stewart. She also began shipping her pies across the country.
She sent her pies to actress and vegan food influencer Tabitha Brown, who reviewed her pies and included them as one of her top 10 picks.
Dillard makes six different flavors of sweet potato pies, including rum, rum and pineapple, pineapple, purple, pecan and original. She sells them in mini and family sizes, and she makes vegan pies as well.
She said something about "The Greatest Baker" competition popped up while she was scrolling on her phone, and she let two weeks pass before she decided to apply.
"I thought, I'll go ahead and try out," Dillard said. "What do I have to lose."
Dillard thought she would do it for fun, and now she's one of 16 bakers left in the competition.
The next round of voting ends on Thanksgiving night at 11 p.m. To cast a vote for Dillard, visit her "The Greatest Baker" page at greatestbaker.com/2020/beloved-dillard .
Dillard said if she wins the grand prize of $10,000, she will use it to continue to partner with programs such as BeLoved Atlanta, where she has taught baking classes. BeLoved Atlanta is a two-year residential home and program for adult women surviving prostitution, trafficking and addiction, according to www.belovedatlanta.org .
She said she would also use the prize money to continue to promote her business and purchase more baking equipment. In the future, Dillard said she would also like to open a small storefront.
"I would love for my community to support me," Dillard said. "Baking with love — that's what we do."
More information about Dillard and Beloved's Sweets can be found at https://belovedssweets.com .