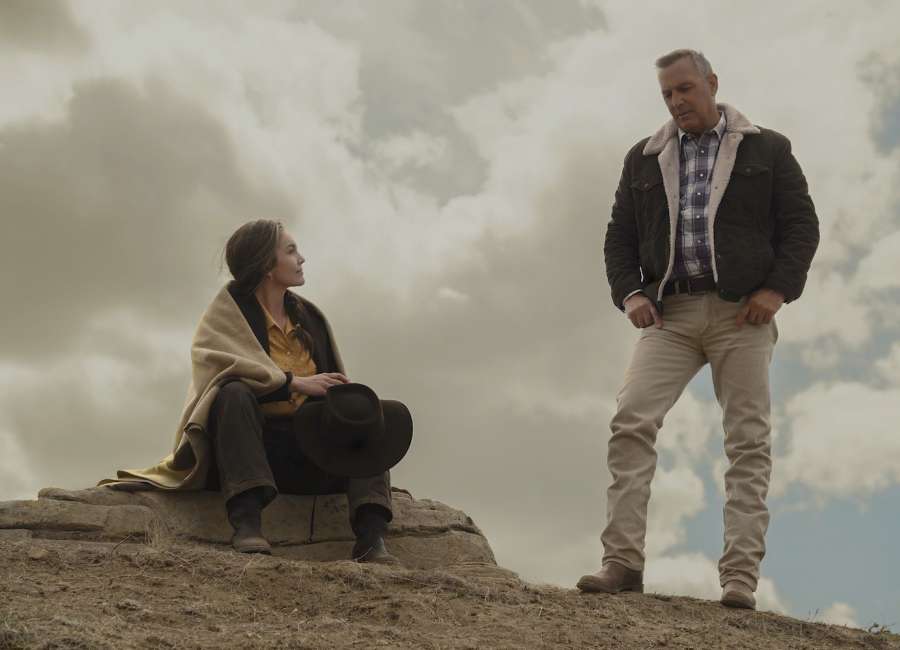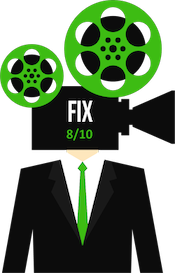 Review by Jonathan W. Hickman
When George sadly puts down one of Margaret's beloved horses, she whispers tender comforts into the struggling animal's ear. We don't know Margaret's exact words, but we understand.
"Let Him Go" is a potent bit of rural western noir. Starring Kevin Costner and Diane Lane as married couple George and Margaret Blackledge, the story is subtle and sensitive and violent and visceral. It will stick with you.
It's 1963, George and Margaret live a quiet life on their Montana ranch with their son James (Ryan Bruce), his wife Lorna (Kayli Carter), and the young couple's newborn son. The accidental death of James shatters their idyllic environment. Naturally, the loss of their only child is devastating, but raising their grandson helps heal the gaping wound.
Three years later, Lorna marries Donnie Weboy (Will Brittain), an outsider whose clan hails from North Dakota. After Margaret's attachment to her grandson effectively pushed Lorna into Donnie's arms, Margaret reluctantly embraces Lorna's new man. But when Donnie and Lorna skip town without saying goodbye, Margaret is determined to pursue them.
Convincing George, a retired sheriff, to make the trip to North Dakota isn't too hard. Margaret is a strong-willed woman who spent her days on the ranch breaking horses, and breaking through George's resistance to her choices happened a long time ago.
From this point, "Let Him Go" becomes a period set road picture as the couple makes their way to a mysterious destination. Even without watching the film's trailers, that promise flashes of violent action, writer/director Thomas Bezucha (see 2005's "The Family Stone") relies heavily on his two prominent stars to evoke an ominous tone.
And the sense of foreboding carries over to the stark look of the film. Canadian cinematographer Guy Godfree paints an ever-darkening picture with his camera. Shot in Calgary, Alberta, Godfree uses the Canadian landscape to reproduce Montana and North Dakota settings convincingly. It is harsh, beautiful, and frightening.
The cast of "Let Him Go" makes this smallish narrative feel much larger. Lane and Costner are excellent as the ill-fated, older couple forced to act. Fans of these fine actors might recall that they played Martha and Jonathan Kent in 2013's "Man of Steel." They were possibly the best thing about that Zack Snyder DC Comics adaptation.
But Bezucha gets a boost from British actress Lesley Manville as the fearsome Blanche, the vicious Weboy matriarch. When the setting shifts to North Dakota and the home of the dangerous Weboys, Blanche greets the Blackledges with a rather distasteful plate of pork chops. It's like something out of a horror movie. And Manville's menacing creation manages her children, an assortment of beefy, sweaty man-boys, with control befitting of a cult leader. Expect tense moments every time Blanche is on screen.
Great credit goes to Manville's ugly transformation. Remember that she was Oscar-nominated for playing the cold, calculating sister in 2018's "Phantom Thread." And after her mean turn here, few would argue that she's a versatile performer across her lengthy career (see her sweet side in the wonderful series "Mum").
"Let Him Go" is an unexpectedly strong picture. In a year where theatrical offerings are few and far between, this might be the best movie in theaters since "Tenet," which was more of a happening than a successful cinematic experience. Because the vistas are broad and the cinematography uniformly excellent, it's worth seeing "Let Him Go" on the big screen, provided observation of appropriate safety protocols.
While the film's marketing pushes the violence, it's the quiet moments that make "Let Him Go" special. And when tenderness is on display, against the backdrop of inhumanity, everything about this production shines brightly.
A RottenTomatoes.com Tomatometer-approved critic, Jonathan W. Hickman is also an entertainment lawyer, college professor, novelist, and filmmaker. He's a member of the Atlanta Film Critics Circle, The Southeastern Film Critics Association, and the Georgia Film Critics Association. For more information about Jonathan visit: FilmProductionLaw.com or DailyFIlmFix.com