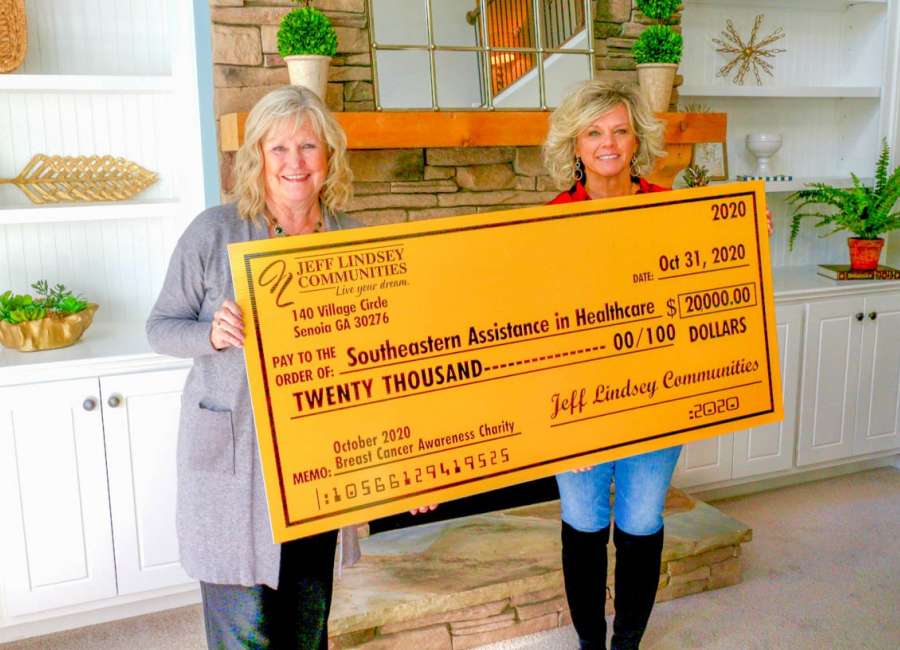 Jeff Lindsey Communities recently donated $20,000 to Southeastern Assistance in Healthcare to help patients with their nonmedical expenses.
The donation was a result of Breast Cancer Awareness Month, according to Skylar Nicholson with Jeff Lindsey Communities. The donation amount is determined by the amount of contracts the company writes in the month of October.
SAIH is a nonprofit that benefits cancer patients for nonmedical needs such as utilities, rent and groceries.
"Anyone in cancer care can apply," Lana Mobley said in a previous NTH interview.
This is the sixth year in a row that JLC has donated to SAIH.