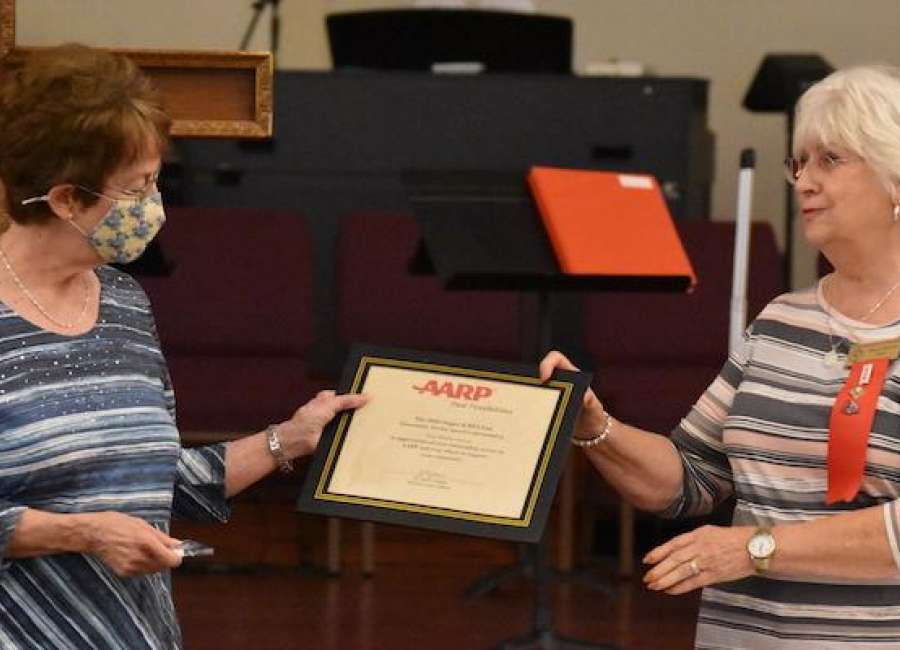 Jean Hubbs Cotton recently was honored with a Community Service Award from AARP for her work in creating a Little Free Library in Senoia.

Cotton, secretary of the Coweta Association of Retired Educators, was nominated for the award by CARE, which is also a co-sponsor of the library.
The project required a year of research and planning by Cotton, resulting in the installation of the library in the park area of a housing development. CARE partners with the Senoia Optimist Club and the Senoia Housing Authority.
Cotton organized the CARE effort and is responsible for the ongoing maintenance of the library. She solicits, picks up and manages book donations from her fellow retired educators and a nearby school and church.
She also organizes contributions and restocks the library with books for children, teenagers and adults, giving readers of all ages a constant supply of reading materials.
The library has been vandalized multiple times, and Cotton has taken the lead in partnering with the Optimists and the Housing Authority to report and promptly repair the damage. In September, the Little Free Library was moved to the front yard of the Housing Authority.
CARE nominated Cotton for the award because of her "persistent optimism and diligence in the formation and continued success of this Little Free Library," according to the nomination form.