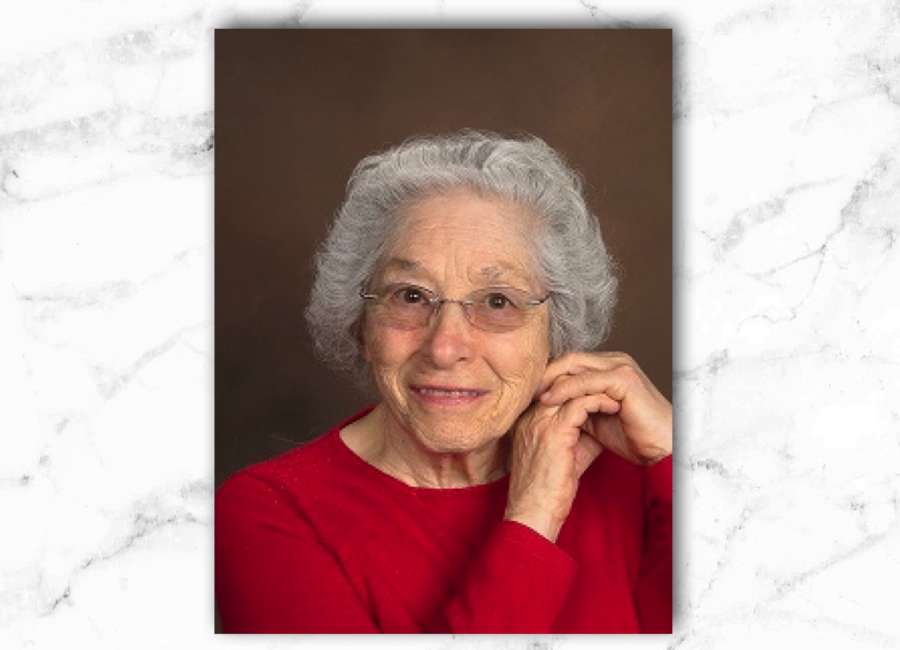 Hilda Grace Pritt Shoemaker passed away peacefully on November 11, 2020, surrounded by her family. She was born on March 30, 1932, in Keyser, West Virginia where she met and married her high school sweetheart, Thomas Arthur Shoemaker, Jr. who preceded her in death.

She is preceded in death by her father, Doctor Robert Pritt, mother, Hilda Roxa Goodman Pritt, stepmother, Arveda Mae Pritt, stepsister Genevieve Pritt Hampton, and grandson, Tristen Brooks. She has two brothers: Robert E. Pritt and Thomas E. Pritt. She has seven children: April L. White (spouse Gerald P. White), Faith E. Shiffert (spouse John A. Shiffert, Jr.), Thomas A. Shoemaker, III (spouse Candy C. Shoemaker), Carrie M. Brooks (spouse Patrick M. Brooks), Nancy M. Parker, Amy E. Puckett, and Timothy M. Shoemaker. She has 17 grandchildren: Eric Greeson, Andrew White, Kiera Gilbert, Kaylin Hvid, Kelsey Shoemaker, Kenneth Shoemaker, Maggie Shiffert, Katie Shiffert, Jared Shiffert, Joseph Shiffert, Carolyn Angel, Tabitha Brooks, Conner Brooks, Calhan Brooks, Bridget Holcomb, Melody Holcomb, and River Parker. She has 12 great-grandchildren: Eric Lee Greeson, Jr., Sterling Greeson, Samuel Greeson, Liam Greeson, Gwenyvere White, Gabriel White, Camberley Holcomb, Marley Holcomb, Braylee Gilbert, Maliah Gilbert, Hadley Hvid, and Killian Angel.
Hilda Shoemaker was a long-time, faithful member of the Church of Jesus Christ of Latter-day Saints. She served in many leadership capacities as a member of this church, including as Stake Relief Society President, Stake Primary President, and as the first Relief Society President for the Newnan, Georgia Branch.
She also served many missions with her husband, including serving for two years in Romania, 18 months in Zambia/Zimbabwe, and 18 months in the Bishop's Storehouse in Tucker, Georgia. She was employed for several years in the Probate Court of Coweta County, Georgia and was instrumental in developing a Pre-K program in Pennsylvania.
There are not sufficient words to describe the positive impact Hilda Shoemaker had on her family and everyone she met. She truly embodied the words "Charity Never Faileth." Her favorite scripture was Joshua 24:15, and she lived every day of her life serving the Lord and as an example to her family and others.
The family will receive friends and relatives on Sunday, November 15, 2020, from 5:00 p.m. to 7:00 p.m. at McKoon Funeral Home, located at 38 Jackson Street, Newnan, Georgia 30263. Services will be held on Monday, November 16, 2020, at 2:00 p.m. at The Church of Jesus Christ of Latter-day Saints, located at 821 Old Atlanta Highway, Newnan, Georgia 30263. Interment will follow at Forest Lawn Memorial Park, located at 656 Roscoe Road, Newnan, Georgia 30263.
Condolences may be expressed to the family online at www.mckoon.com.
McKoon Funeral Home & Crematory 770-253-4580