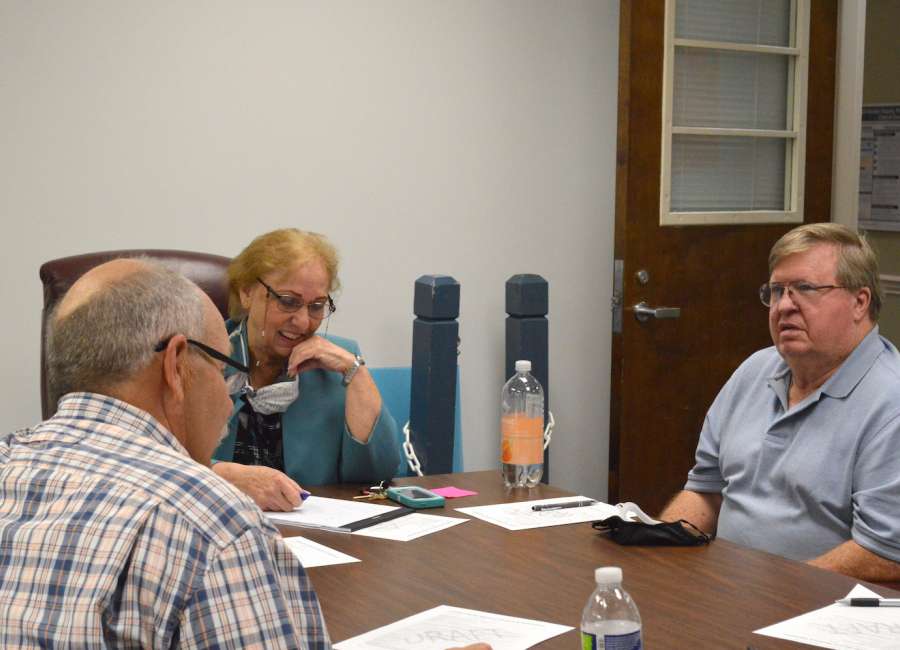 Coweta's hand count of all of the 77,182 ballots cast for the Nov. 3 presidential election is set to begin Friday at 9 a.m.
The hand count is part of the statewide "risk limiting audit." The audit was originally set to begin Thursday morning, but a scheduled online training on the audit and counting procedures for elections officials was postponed.
The hand count is separate from any recount that a candidate may request. Under Georgia law, a losing candidate may request a recount if the margin between the two is 0.5 percent or less.
Any candidate-requested recount won't take place until after the state's election results are certified and will be done using ballot scanners.
The Coweta Board of Elections and Registration met Thursday, and the hand count was a topic of discussion.
The count will be open to the public and the press with public viewing areas. Monitors, designated by the state political parties, will have greater access than members of the public. The monitors must wear badges at all times and present a letter from the state party before they are allowed to begin monitoring duties.
Because elections offices are small, the count will be held in the county commission chambers, upstairs at 37 Perry St. in downtown Newnan.
Workers doing the recount will be divided into teams of three or possibly four, said Elections Director Jane Scoggins. Ballots are currently in sealed boxes, with manifests outlining the number of ballots inside.
A team will take a box, unseal it and begin counting the ballots in batches. One worker will read out the vote for president. The other two will independently tally the votes.
At the end of each batch, the two tallies will be checked against each other. If they don't match, the batch is counted again. Once all ballots in a box are counted, the totals must match the number of ballots in the box. If not – they count again.
The Georgia Secretary of State's Office is requiring counties to complete their count by 11:59 p.m. Wednesday.
The state's deadline to certify the election is Nov. 20. However, that deadline can be extended by a superior court judge.
Scoggins said she's gotten many calls from people who want to help with the recount. But she recommended that only existing, trained elections workers and county employees do the recount, and the board agreed.
Everyone doing the count will take an oath, Scoggins said.
Monitors won't be able to touch ballots or talk to workers.
Counting all the votes by hand is going to be a lot of work, Scoggins told the board. "It's all part of what we do," she said, and it should make people more comfortable with the results of the election.
"We have to do what we have to do," she said. "I'm going to reinforce to the people doing this – there is no margin for error."