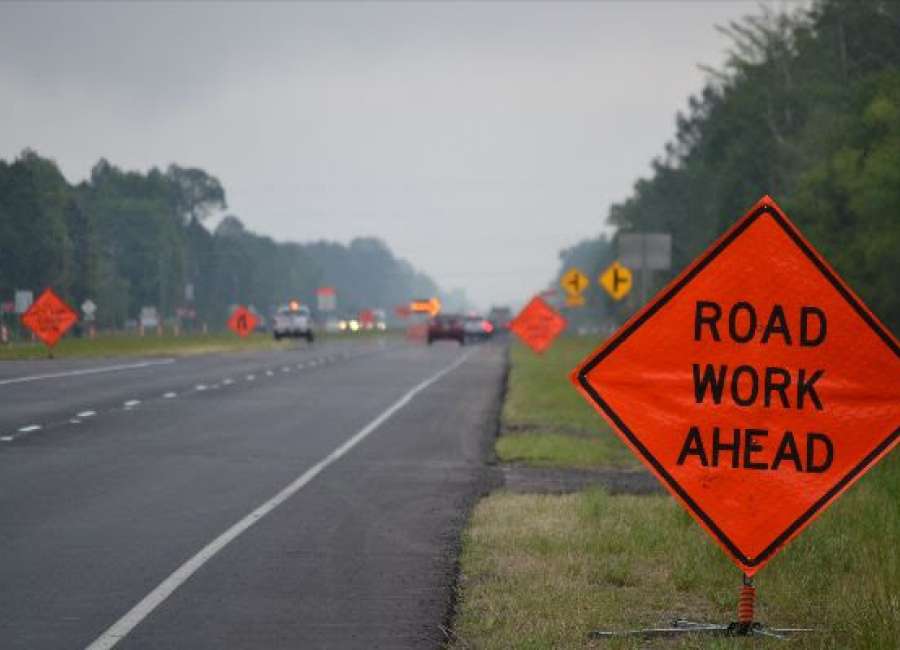 Construction-related lane closures on Georgia interstates and major state routes will be suspended during the Thanksgiving travel period to help ease traffic over the holiday.
And state officials are urging Georgians to be safe on the roadways in a year in which fatal accidents have increased significantly.
The Georgia Department of Transportation is suspending closures starting at 6 a.m. Wednesday through 5 a.m. Monday, Nov. 30.
Though lanes won't be closed, crews may still be working near highways, and safety concerns may require some long-term lane closures to remain in place, according to GDOT. In addition, emergency or maintenance-related lane closures could become necessary at any time.
Although traffic volumes were down earlier this year because of COVID-19, roadway fatality numbers have increased, said Georgia DOT State Construction Engineer John D. Hancock.
"I urge drivers to watch your speed, put down your cell phones, be alert and make sure you and your passengers buckle up. Let's make this a happy Thanksgiving for all."
In the spring, volumes were down by as much as 60 percent. In the last two months, traffic volumes on state routes have returned to essentially normal levels, according to GDOT.
Over 75 percent of fatal crashes are caused by unsafe driving behaviors, according to GDOT, including distractions, being impaired or driving too fast for conditions.
In 2020, fatalities due to "roadway departures" are up 28 percent over 2019. Fatalities due to lane departures are up 12 percent. Sixty percent of victims either were not wearing their seatbelts or it was unknown whether they were wearing seatbelt.
The trend in increased fatalities is likely due to several factors, including increased speed, distracted driving and lack of seatbelt use.
As of Nov. 15, there were 1,326 lives lost on Georgia's roads, and excessive speed seems to be one of the contributing factors. So far in 2020, 23.7 percent of speeding tickets went to drivers going at least 24 mph over the speed limit. In 2019, only 15 percent of tickets were for those speeds.