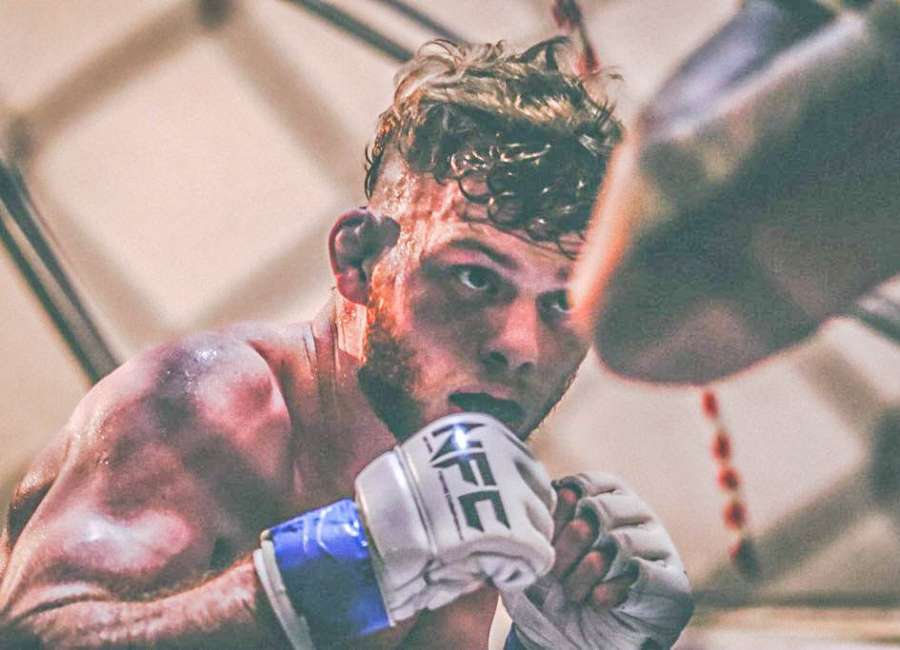 By Arvon Bacon
Former Newnan High wrestler, now turned ultimate fighter, Brennan Johnson recently defeated debut fighter Ivan Barron to remain undefeated at NFC 127.
With the win, Johnson improved his overall record to 2-0 after his unanimous decision victory; however, his victory came with unusual circumstances as rainwater found its way onto the outside cage floor, producing slick conditions.
"Came out for the first round, touched hands and immediately slipped before a punch was even thrown," said Brennan Johnson. "There wasn't much technique, only one-two punches at a time," he added.
To begin the slippery bout, Johnson looked to take control of the exchange early by establishing his length on the shorter Barron with jab faints and push kicks, but Johnson quickly found himself on his back after slipping on a head kick attempt.
Upon the scramble to the canvas, Barron showed exceptional jiu-jitsu skills, aggressively transitioning to a guillotine choke, yet the undefeated Johnson was able to escape and bring the fight back up on their feet.
As the rounds progressed, Johnson regained control of the fight landing an overhand right, and from that moment forward he dominated his opponent in total strikes landed, as well as time on the canvas.
In spite of the damp conditions, Johnson and his corner remained very confident in their decision of keeping the fight on their feet instead of shifting the game plan exclusively to the canvas.
"The whole game plan coming in was to push the pace, throw a lot of volume strikes and mix in some takedowns towards the second and third rounds," he said. "Everyone knows I wrestle, but I like to stand up, so if you want to see a good standup fight come watch me."
Johnson's trainers Doug Usher and pro-NFC fighter Mike Wilson had high praise for the fighter's hard work and rapid skill development.
"From the time he started training with us he was one of the most dedicated guys we've had coming in," said Wilson
"He's come a long way in a short amount of time; he's a good southpaw, and he's going to be someone special, especially when he's ready to turn pro," said Usher. "I don't see anyone who can beat him in amateur."