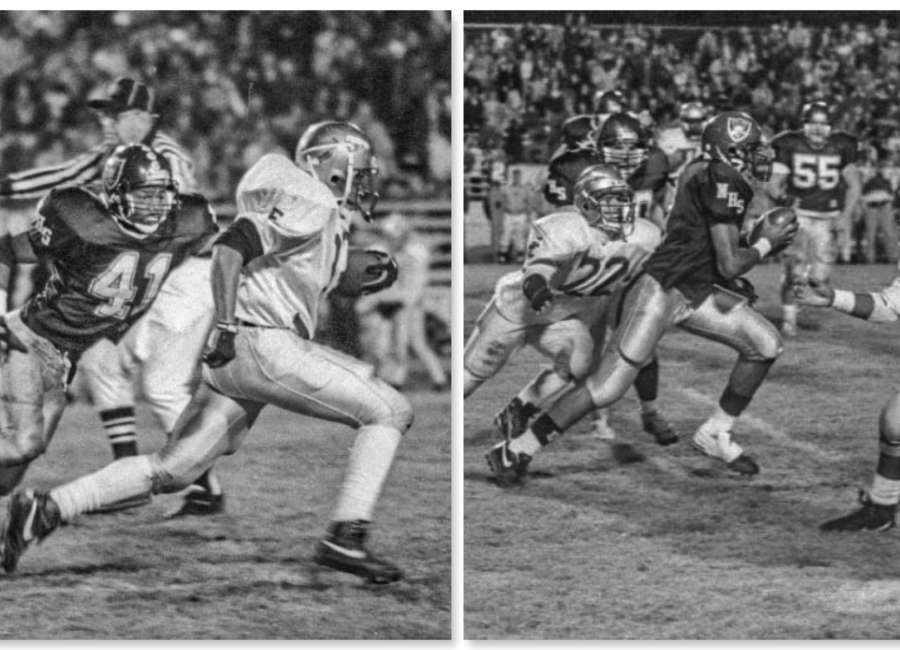 The debut matchup between East Coweta and Newnan was a strange one as many came to see the Cougars run wild with several touchdowns and win easily against the Indians.

It didn't happen, as a good Indians team fought hard before losing 19-0.
The Cougars not only won but pitched a shutout, which hasn't happened to a Danny Cronic team often. Cronic, who is known for his offensive style of play, was highly complimentary of the Cougars.
"I don't think any of my teams have been held scoreless since 1980, but Newnan did it with their speed and quickness, and they were well prepared," he said.
East Coweta fans cheered their team for the outstanding play against the favored Cougars and took note that only LaGrange had held the talented offense to only 19 points that season.
The 1992 Newnan High football team finished their regular season with a record of 10-0-0 and became the first team at NHS to go unbeaten and untied for the regular season.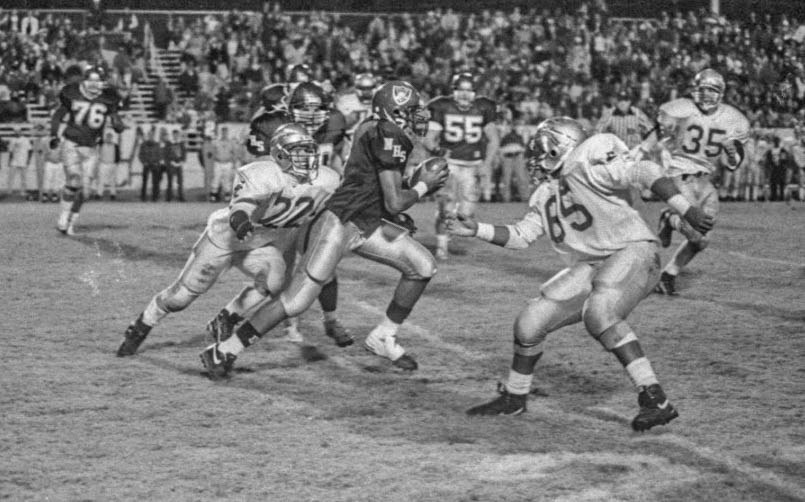 Stop Steagall — Newnan's Derrick Steagall cuddles the football as he heads upfield, but East Coweta defenders close in. Carlos Barber (65), Beau Bozeman (22), and Keith Brooking (35) move to the runner. Trinity Mealor is No. 55.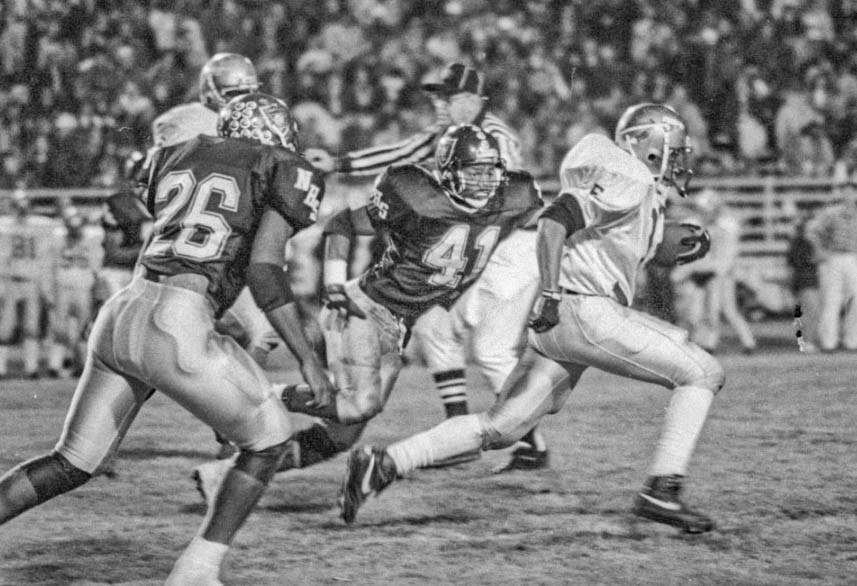 A Good Gain — Pierce Colton of East Coweta streaks through the line en route to a good gain. Darrell Strickland (41) comes in on the left and Maurice Brown (26) are Cougar defenders.