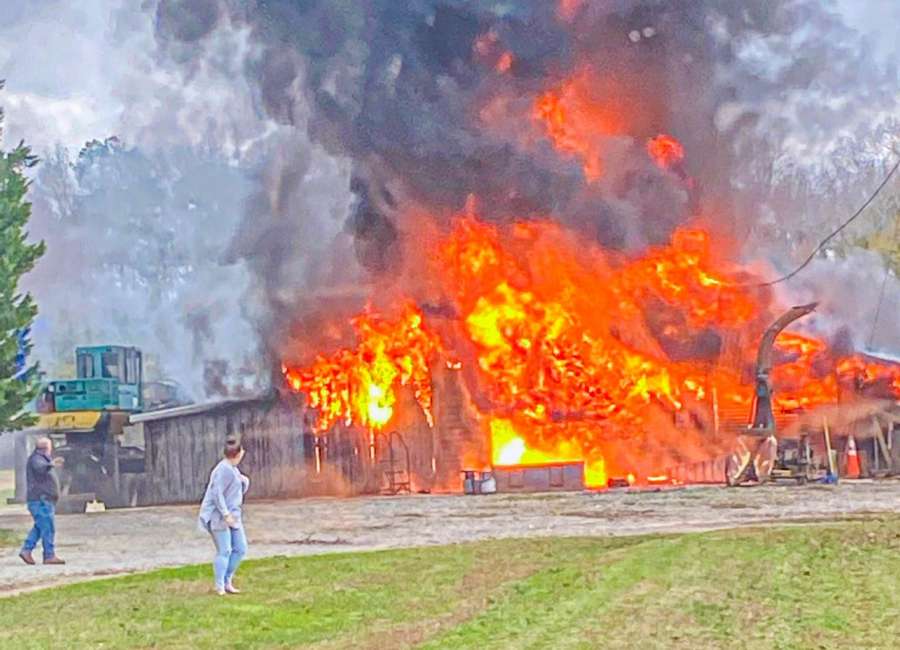 No one was injured in a fire that devastated a Turin barn Monday afternoon.

Just after 3:30 p.m., firefighters were dispatched to a workshop on Will Banks Road.
The owner of the building told firefighters he was winterizing some equipment in his workshop when he heard the heater make a noise and saw it was on fire, according to Battalion Chief Bart Cauthern with Coweta County Fire Rescue.
Because the logging workshop contained items such as oil, fuel and hydraulic fluid, the fire spread quickly, but the owner was able to escape the structure without injury, according to Cauthern.
Firefighters responded to the scene and immediately saw visible flames coming from the roof and employed a defensive strategy, including the use of a deck gun, to knock down the main body of the fire. Hand lines were deployed to gain control of the flames inside the barn.
Because of the flammable materials inside the barn and the brisk wind, the fire consumed the building quickly and the structure was declared a total loss. No one was injured while battling the fire, and no other structures were affected.