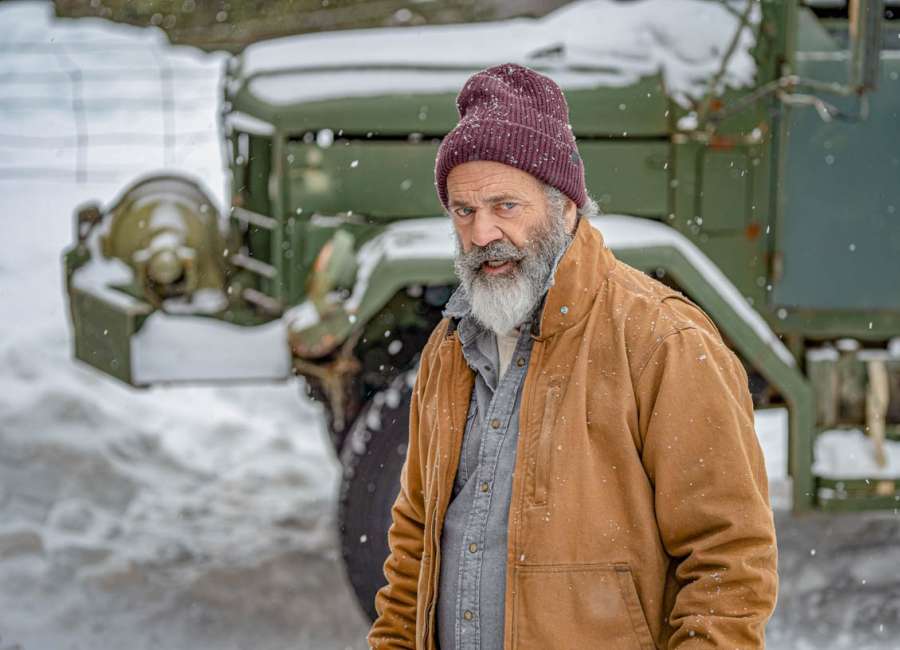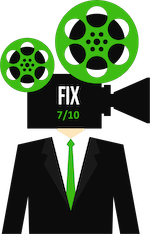 Review By: Jonathan W. Hickman
In "Fatman," Mel Gibson plays Chris Cringle. Yes, the same Cringle also-known-as Santa Claus. And it works.
The high-concept idea has a modern Santa falling on hard times. It comes to us from the collective brotherly minds of filmmakers Eshom and Ian Nelms (see 2017's "Small Town Crime"). While Christmas cheer still depends largely on the delivery of gifts to the kiddos, the economics of Santa's operation rests on a long-term contract with the US government. Don't expect an origin story that traces the jolly, fat man back to St. Nicholas; this "Fatman" is very much a reinvention of the mythology.
After receiving a dramatically reduced government check (sound familiar?), Santa mulls over shutting things down. But the military has other ideas. It's proposed that Santa's elves build specialized components for a new fighter jet. This lucrative contract will save Christmas.
But the universal love for Chris Cringle isn't shared by everyone. And when selfish, rich-kid Billy Wenan (Chance Hurstfield) gets a lump of coal from Santa, he hires a vengeful hitman (a great Walton Goggins) to take the Fatman out.
A broad satire, "Fatman" is a solidly entertaining R-rated action-comedy. Aside from playing with the Santa mythos, the Nelms Brothers get a big boost from what had to be thought of as Gibson's "stunt" casting. It's a gamble that pays off handsomely.
Say what you want about Mel; you can't deny his on-screen charisma. His off-screen meltdown a few years ago became an early exercise in cancel culture. While criticism of his drunken rants is fair, as a talented filmmaker, Gibson stayed true to his views and produced quality cinema with 2016's excellent "Hacksaw Ridge." And it's been announced that he's attached to direct a remake of Sam Peckinpah's iconic 1969 film "The Wild Bunch."
The Nelms Brothers seem to have written their Santa with an actor like Mel in mind. They've created a curmudgeon with lots of baggage harboring deep regret. Like an elephant, Santa never forgets, and he instantly knows a person's history—naughty and nice. It's this curse that's been with him over hundreds of years. And his judgmental burden has weighed the fat man down.
Physically, Santa isn't the lovable grandfatherly presence we know and love. He's got a belly, for sure, but it's not as prominent as other cinematic versions of the character. And this old guy is freakishly strong. Combine his physical prowess with his trusty automatic pistol and old-style revolver, and Chris Cringle is the superhero known the world as Santa Claus. A "Marvel-ization" of Christmas traditions should come as no surprise, as things have been trending in that direction for years.
But the Nelms don't just create an unusual hero; they also put together an amusing, layered villain in the assassin played with great relish by Goggins. A southerner, born in Birmingham, Alabama, Googins worked with Georgia filmmaker Ray McKinnon on films shot here before Hollywood relocated. Their work with the late Lisa Blount on 2001's "The Accountant" earned an Oscar for best live-action short film. And years ago, Googins and McKinnon appeared on my old television show, "The Film Fix."
As the menacing, deadly killer in "Fatman" Googins is terrific. When his character shouts from a distance to Santa that he's come for his head, you believe that it might be possible. But what Googins does is inject just a bit of sadness that helps Mel relate to his would-be murderer in a way that almost evokes sympathy. Both actors bring their A-games.
It also helps that the Nelms Brothers constantly challenge and break the rules. Marianne Jean-Baptiste plays Ruth, Cringle's wife, aka Mrs. Claus. This casting of a black actress to play this role inevitably reminds us of Mel's brushes with racist statements, albeit the product of a drunken arrest. And what might be thought of as a casting contrivance is overcome because the talented, Oscar-nominated Jean-Baptiste (see "Secrets & Lies") owns the role. She's a great Mrs. Claus, who bakes tasty cookies and wields a mean pistol.
R-rated Christmas movies are not new. The best example is probably the now-classic 2003 film "Bad Santa" (ignore its sequel). "Fatman" isn't going to rise to that level, but it shares a similar irreverence without entirely perverting the goodwill of the holiday season.
A RottenTomatoes.com Tomatometer-approved critic, Jonathan W. Hickman is also an entertainment lawyer, college professor, novelist, and filmmaker. He's a member of the Atlanta Film Critics Circle, The Southeastern Film Critics Association, and the Georgia Film Critics Association. For more information about Jonathan visit: FilmProductionLaw.com or DailyFIlmFix.com