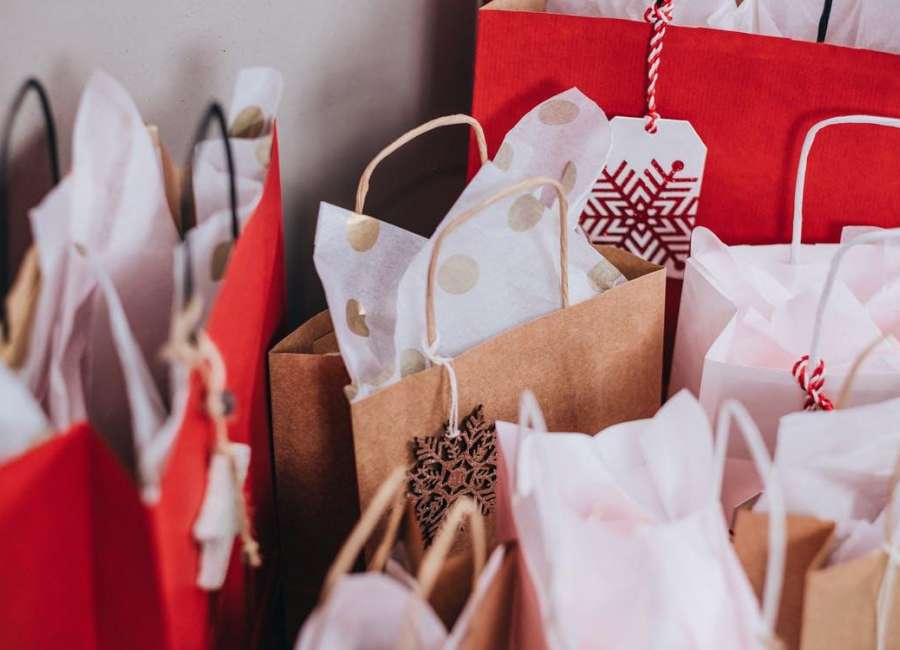 By Rachel Adams
Shopping on the Square will look a little different this holiday season.
Due to the COVID-19 pandemic, businesses have had to adapt to accommodate safety measures within their stores to protect both their customers and employees. Many business owners are considerate of the safety of their customers while shopping and during curbside pickup.
As the 2020 holiday season nears, there are many things customers should keep in mind when deciding where to shop. According to a notice from Main Street Newnan, an estimated 43 percent of customers are anticipated to shop completely online. Shipping from various retailers is estimated to be delayed by several weeks throughout December.
Main Street Manager Courtney Harcourt stressed the importance of shopping local this season, as it can help customers avoid these delays as well as support local businesses in Newnan, which have worked hard this year to streamline their services through social media and continue to provide excellent customer service.
"A lot of downtown retail establishments have been hyper-communicative online, and they have a lot of opportunities for customers to reach out and share what they need," Harcourt said.
A problem customers can run into with big box or online retailers is a lack of personalized assistance. Because local businesses are much smaller with fewer employees, they have more time to help customers with more specific requests.
"It's great because each individual can contact the business owner or store manager to get a personalized experience based on their needs," Harcourt said. "As complicated as we've made shopping this season, this is an opportunity to provide a better experience."
Of course, customers can still shop online and create gift lists to share with their friends and family through online products such as Gift Hero, which customers can use to add items from a variety of stores and online retailers.
Harcourt said that Gift Hero is Main Street-tested and works with most of the businesses downtown that have a website featuring online inventory.
"The thing about Gift Hero is that it allows you to include gifts from a larger variety of places, as long as the business has an online inventory," Harcourt said. "It doesn't require that you exclusively shop with Amazon."
Customers are encouraged to shop early this season due to the influx of online shoppers and shipping delays that most retailers are facing. To avoid such delays as well as backorders, Harcourt once again recommended shopping local.
"We are encouraging everyone to try and shop early," Harcourt said, "and for last-minute items, it might be easier to shop local."
Downtown retailers aren't the only businesses working hard to create an efficient and unique customer experience in these unprecedented times. Restaurants on the Square have also adapted for curbside pickup and/or delivery, and online ordering is easier than ever, as some businesses will also text customers when their food is ready.
Most restaurants on the Square are also open for dine-in, though seating options are limited to ensure customer safety. Harcourt said that customers are also welcome to utilize outside seating options, either provided by the restaurants or just out on or around the Square.
"Almost all of our downtown restaurants have doubled the amount of outdoor seating, and our parks also provide great opportunities to gather while social distancing," Harcourt said.
Parks near the downtown area have multiple seating choices, and anyone is welcome to call Leisure Services for assistance arranging safe gatherings in one of these parks or one of Newnan's surrounding facilities.
For those still wanting to get out and about, Downtown Newnan's 2020 holiday season will kick off with the Holiday Sip & See on Nov. 20 from 5 to 9 p.m., visitors are welcome to walk around the Square and encouraged to get started on their holiday shopping with extended business hours and special promotions or discounts from local businesses.
Other activities include Plaid Friday and Santa and Snowtubing in the Park on Nov. 27, where visitors can celebrate local businesses and visit Santa Claus in First Avenue Park.
"2020 has been a year for everyone. Every individual has been greatly impacted by this pandemic," Harcourt said. "Our lifestyles have changed dramatically in a very short amount of time, and I hope that our community can find some consistency and a place of normalcy in the downtown district this holiday season. Downtown Newnan has always offered a sense of place and a sense of nostalgia, and I think that's something everyone needs this holiday season."
For more information on Downtown Newnan's 2020 holiday season, please visit www.mainstreetnewnan.com , email Mainstreetnewnan@cityofnewnan.org , or contact 770-253-8283.