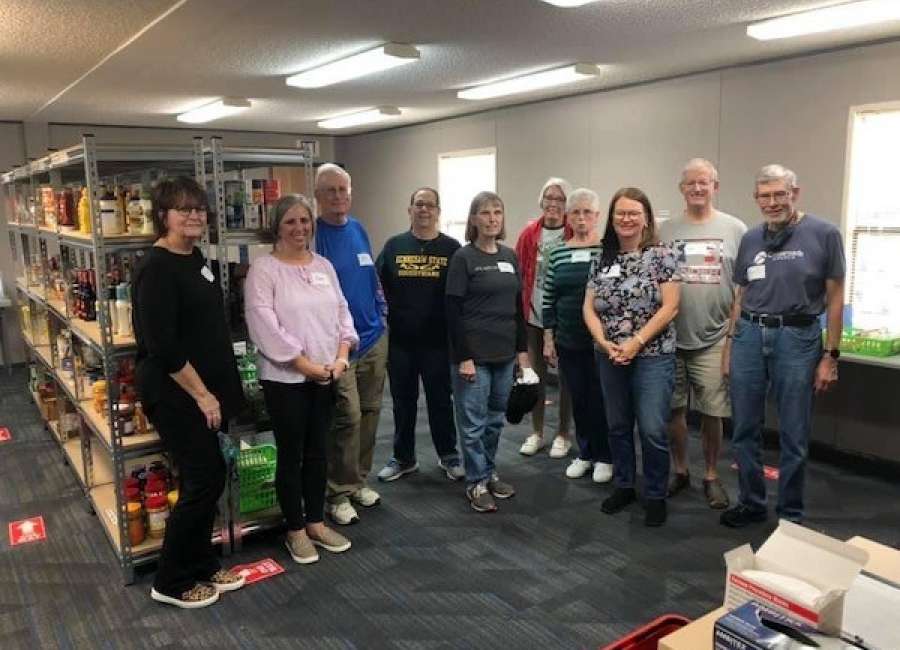 Crossroads Church recently started a food pantry for community members at its Highway 154 campus.
Ashley Wyatt, coordinator for the community garden at Crossroads, said they opened the food pantry at the beginning of November and have given out over 300 pounds of food.
Wyatt said they started a little pantry at the beginning of the COVID-19 pandemic for community members, and the response was huge. She said a lot of people who came to the food pantry said they had a hard time going to other food pantries that were open during the day because of their work schedules.
She said they decided to create a bigger food pantry, with afternoon and weekend hours for those who work.
The food pantry is open Monday from 4 to 7 p.m. and the second and fourth Sunday of each month from noon to 2 p.m.
The pantry includes seasonal produce from the community garden, and additional food is donated from the Midwest Food Bank.
Wyatt said they also accept donations of nonperishable food items at the church office Monday through Thursday.