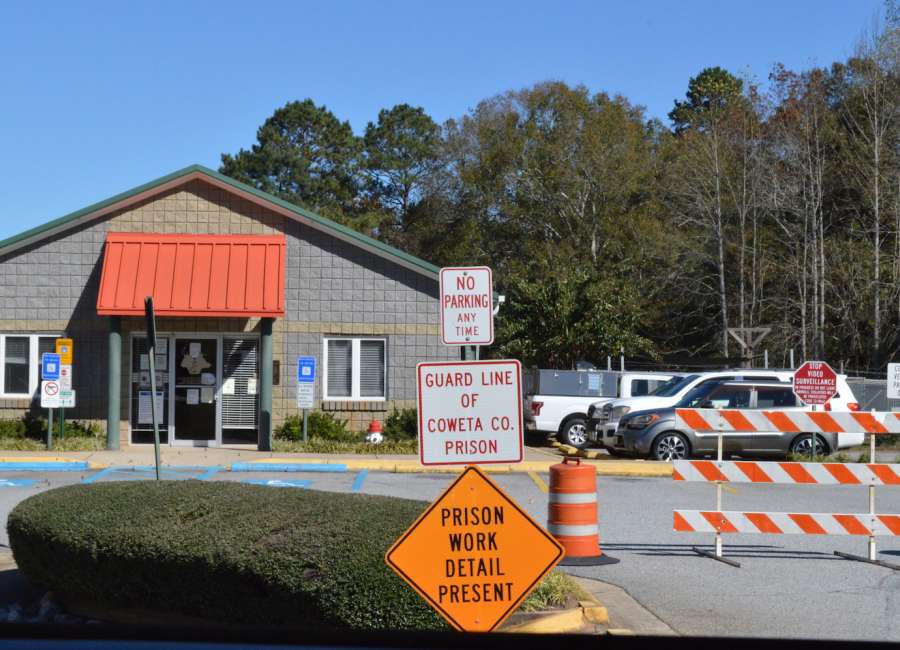 The Coweta County Prison and Coweta Animal Services will remain closed through at least Nov. 30 as COVID-19 cases continue to increase among inmates and employees.

A total of 55 inmates at the prison have now tested positive, though only two are showing symptoms, according to Eddie Whitlock, Coweta County associate administrator.
Late last week, representatives from the Georgia Department of Public Health came out to test every inmate and employee at the prison as well as employees at the Coweta County Road Department and other employees who interacted with the road department or prison. The tests used were PCR tests, not rapid antigen tests.
Several additional employees also tested positive, Whitlock said. Most of those who tested positive, both employees and inmates, are asymptomatic, he said.
DPH is helping the county with its isolation protocols. An epidemiologist from DPH is helping advise, Whitlock said.
"They have been great to work with," Whitlock said of the Department of Public Health staff. He said the county and DPH are working on a plan to get the county some equipment so that there can be random testing and spot testing at both the prison and the Coweta County Jail.
The Coweta Animal Services shelter has been closed since Nov. 2 after two employees tested positive for COVID-19. All inmate work crews were recalled Nov. 9 after inmates and road department employees tested positive.
The positive inmates are isolated from the rest of the population. Inmates who work at the shelter have already been isolated.
Animal control officers who aren't sick or quarantining have been called in to help staff the prison, Whitlock said.
Hopes are that quarantine can be lifted Nov. 30. "Then we're going to try to transition back into some kind of normal operation," he said.
Animals are still being taken care of, and Whitlock said the county is meeting with rescue organizations to work out a way to allow rescue organizations to pick up some animals, perhaps by having animal services staff put the dogs outside in crates so rescue groups can pick them up.
The situation means the county is limited on how it can respond to animal-related calls. Animal services officers are responding to emergency calls, such as bite cases, or injured animals, Whitlock said.