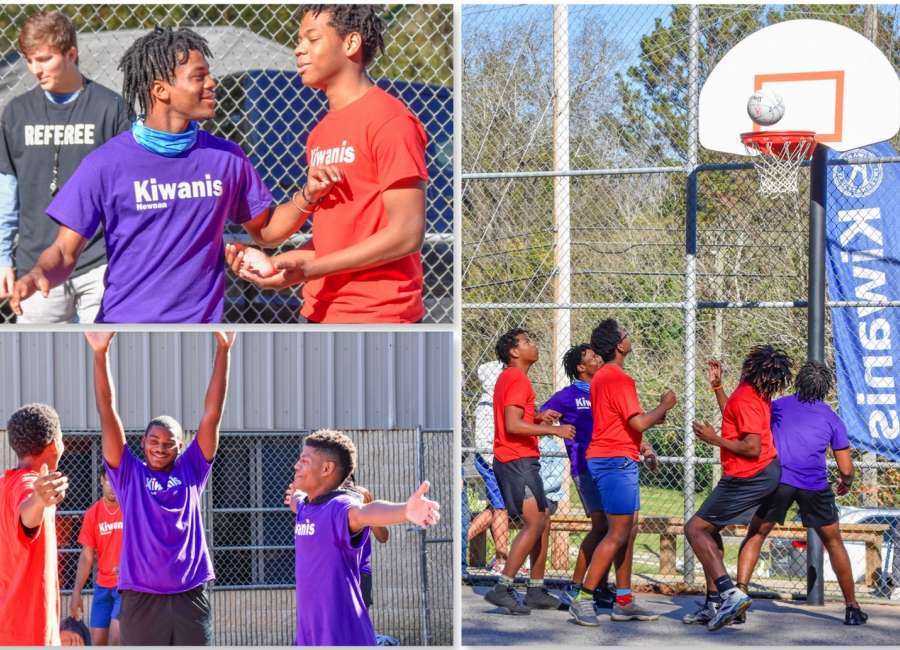 By Beth Neely
Saturday mornings are teeming with some friendly competition in the Chalk Level neighborhood.
The Newnan Kiwanis Club, along with the Hope Global Youth Center, kicked off a five-week basketball tournament called "Connecting the Community" Nov. 14.
According to Kiwanian Derrick Teagle, the objective of Connecting the Community is to share a message of unity among residents of Newnan and Coweta County.
"We are sharing a unity message with everyone who is here," Teagle said. "Despite our individual differences, the word 'unity' is vital right now. The country wants us to split up, but we want it to come together. This event is a great example of what we can do when we collaborate and come together."
Teagle said middle and high school youth of the Chalk Level community are invited to come together at the Youth Center, located at the corner of Savannah and Pinson streets, for basketball games each Saturday morning.
Newnan Kiwanis is providing team jerseys, referees, basketballs and coaches. After two hours of basketball, a guest speaker will share an inspirational message of unity within the community. Lunch follows.
On opening day, about 40 basketball players, community leaders, Newnan Kiwanians and other community sponsors gathered to enjoy a friendly basketball game between the Red and Purple teams. The Red team was the first to reach 100 points and captured the victory.
The game was held outdoors at the Verona Rosser Hope Youth Center. To help prevent the spread of COVID-19, coaches and spectators were asked to wear masks and maintain social distance. The event started at 10 a.m. and lasted until about 1 p.m. Lunch was provided by Chick-fil-A.
Teagle said he anticipates approximately 60 players will attend the event each Saturday through Dec. 12.
Saturday's guest speaker was Ezra Thompson of Newnan City Church. He likened the community to a team, where each player is different based on their specific roles within the team, but the players all share a single purpose, inspiring unity amongst the teammates.
Thompson also spoke about the impact of his faith and the role of his church in promoting unity and common purpose within the community.
"I have friends in the local area with children and grandchildren who play basketball, and in talking to them we felt it would be great if the children could use the athletic facilities of the Hope Youth Center for basketball games," Mike Barber, treasurer of the Newnan Kiwanis Club, said.
Barber said he reached out to Teagle because he'd gotten to know him through Kiwanis. He spoke about how hands-on Teagle is within the community through his own nonprofit, Empowered 4 Life.
"He took the ball and ran with it, securing sponsors such as Newnan Kiwanis for the players' jerseys and coordinating with the Hope Youth Center for use of their basketball court," Barber said.
Newnan Kiwanian C.R. Phillips, Lieutenant Governor of Division 3 of Georgia Kiwanis, was also a key contributor to Connecting the Community.
"The mission of Newnan Kiwanis and Kiwanis International is to help the children of the world and make our communities a better place, one child at a time," Phillips said. "I can't think of a better way for us to accomplish our mission than to sponsor a community basketball event such as Connecting the Community."
Photos by Beth Neely -
Click here for a full gallery of images from this event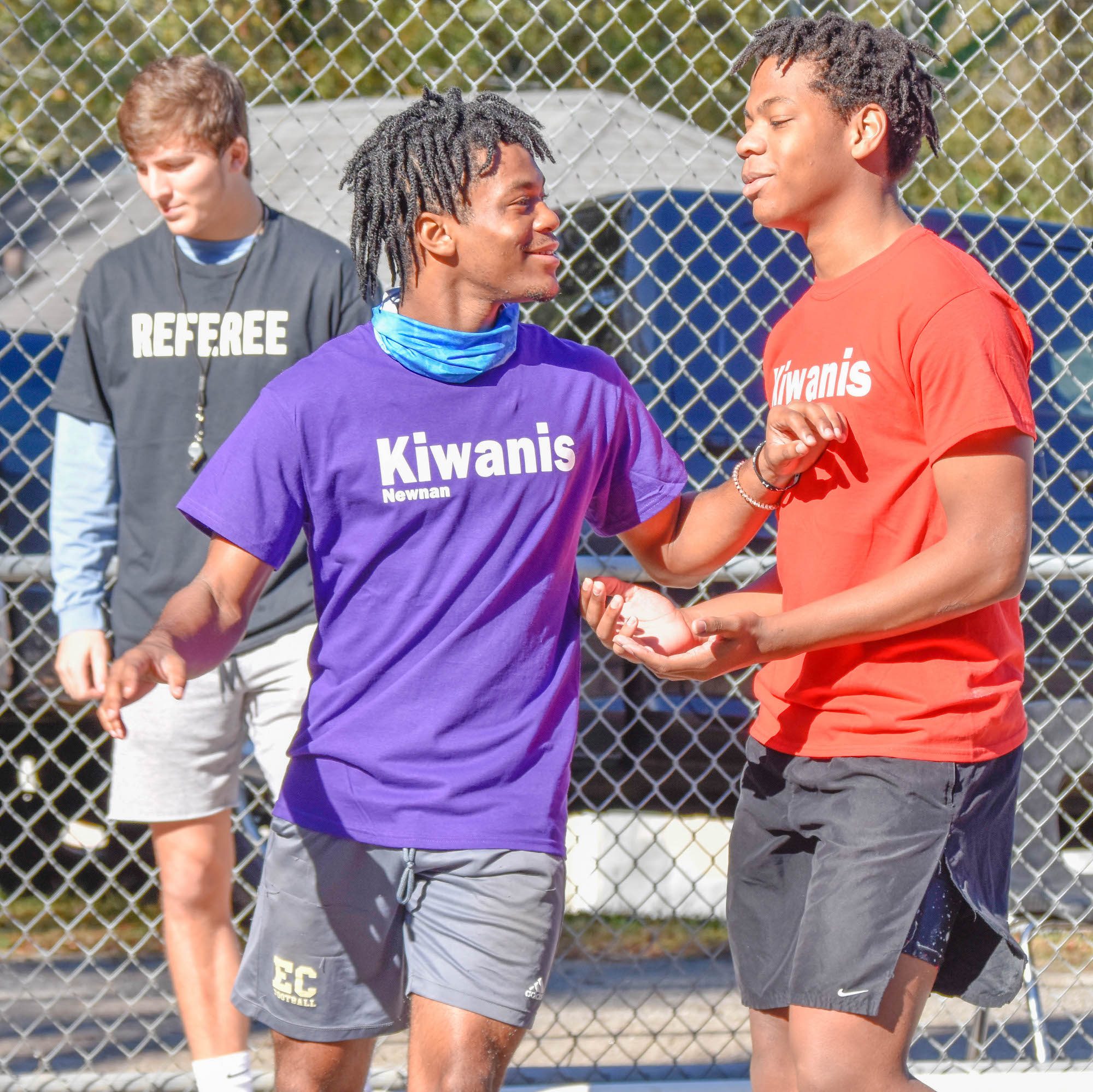 Caleb Harris and Z. Strozier exchange some friendly smack talk after a supposed foul.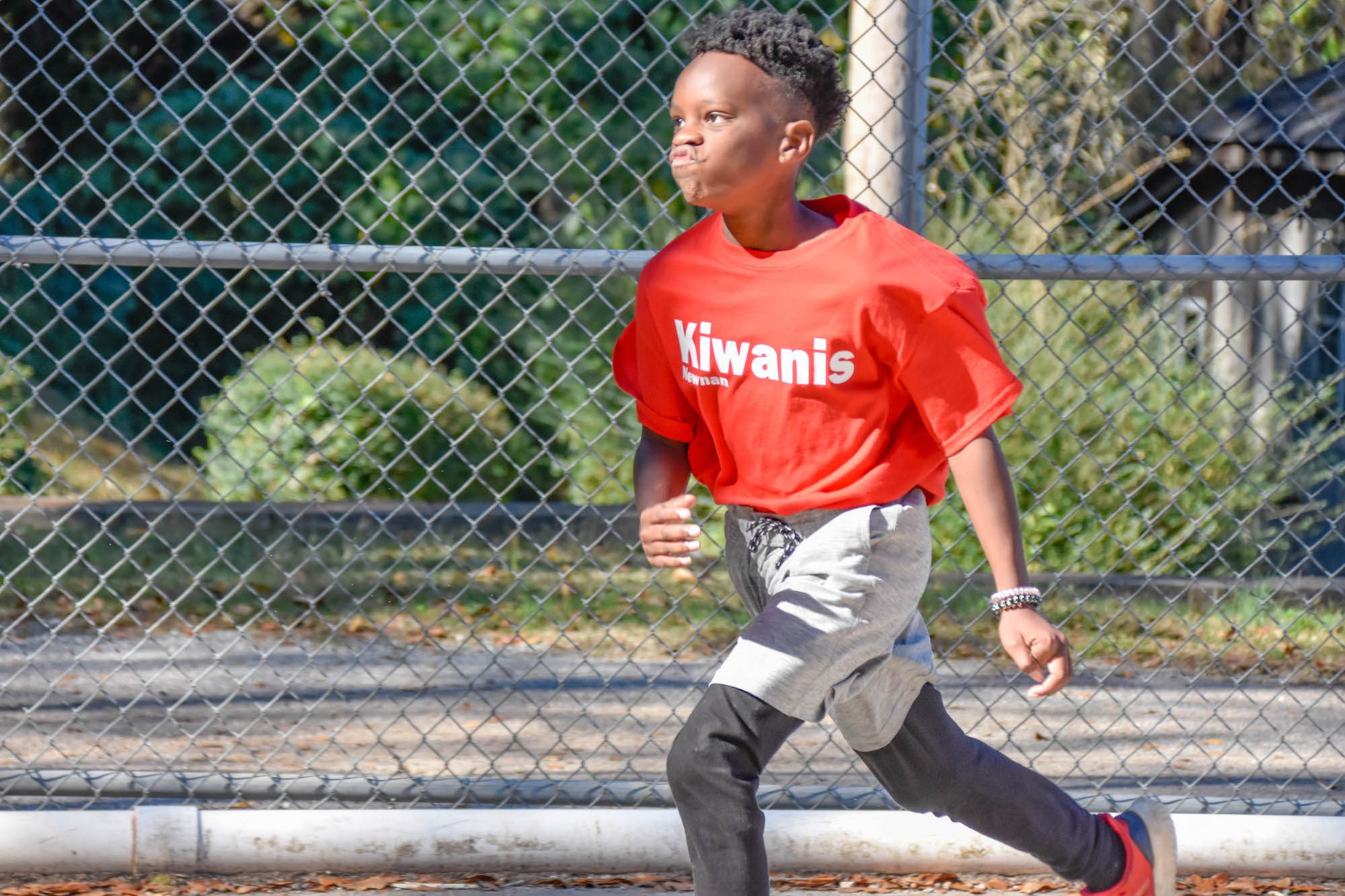 Zay Gibbs speeds down the court en route to a spectacular layup attempt.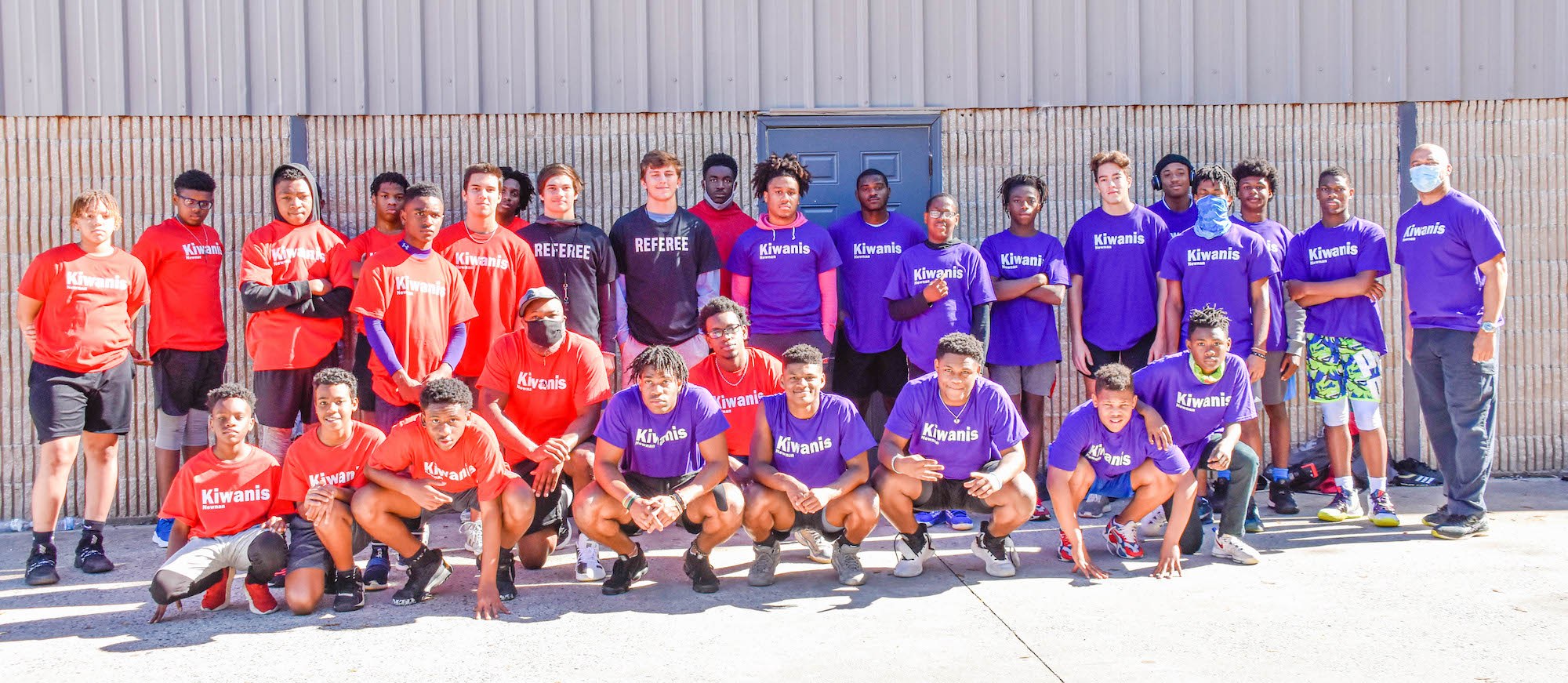 Approximately 40 players attended the inaugural tournament.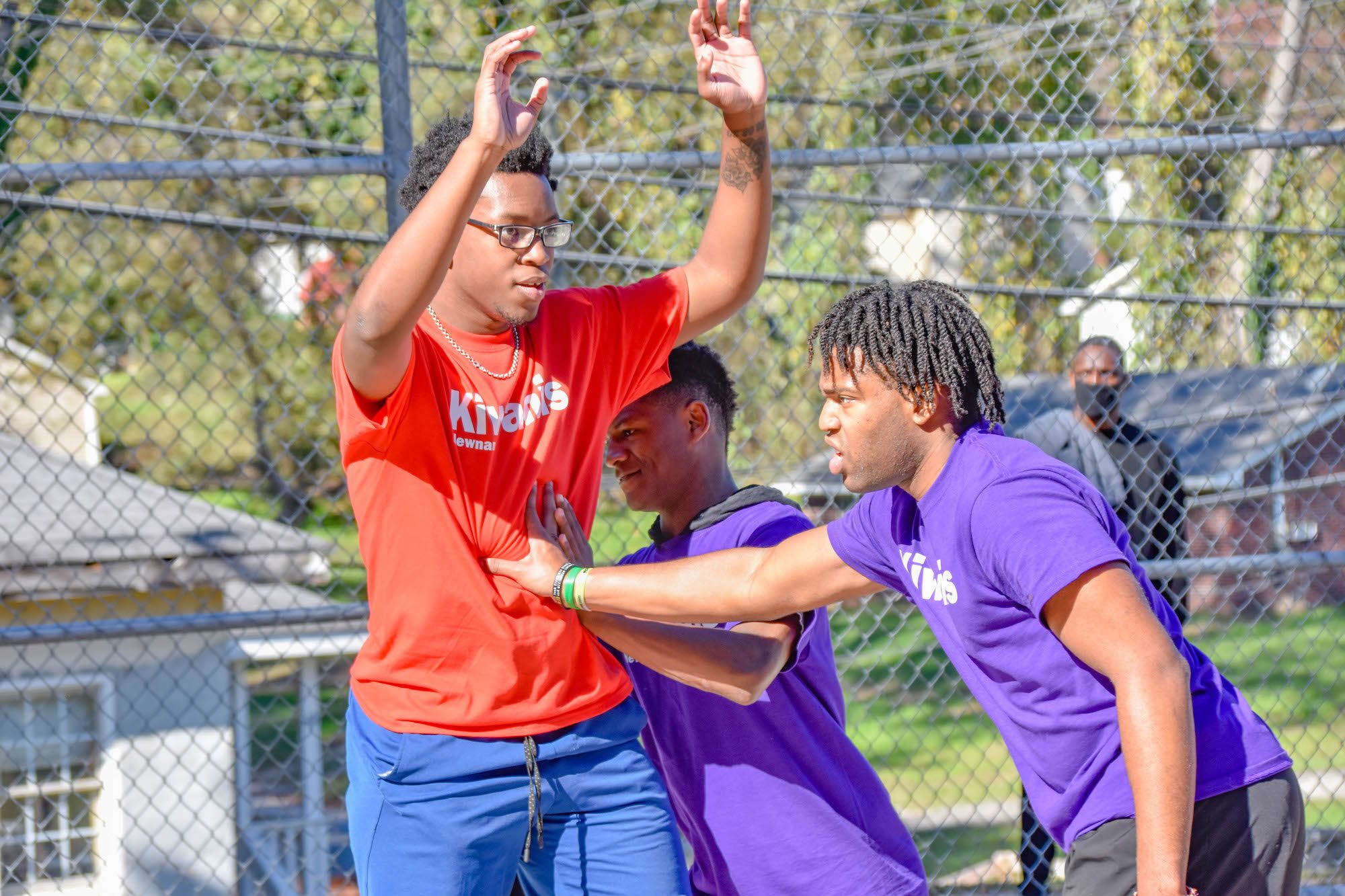 Red Team member T. Gilstrap is given the business by Purple teammate Makai Sullivan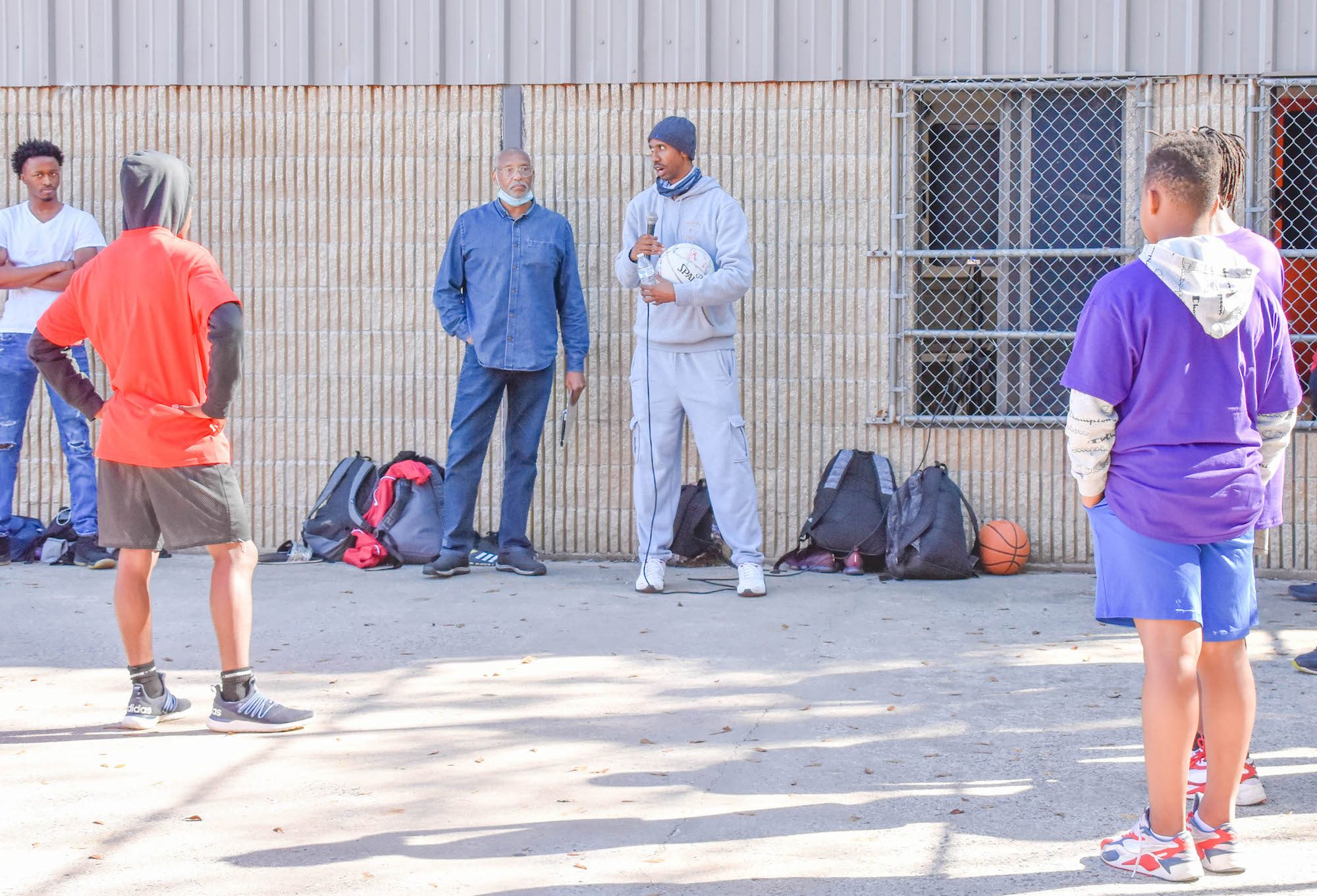 Derrick Teagle, right, addresses the teams with a prayer and introduces guest speaker Ezra Thompson, left, of Newnan City Church.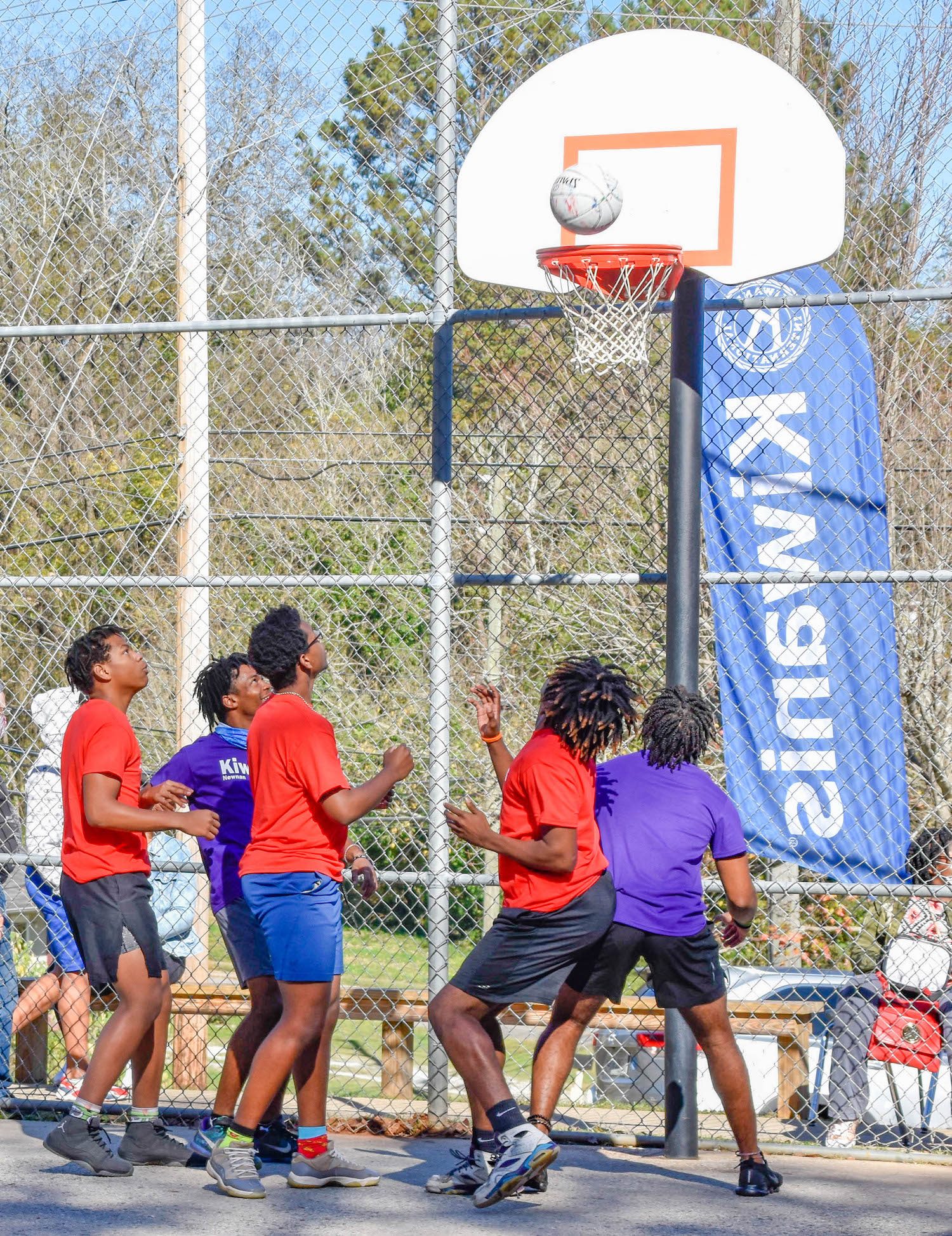 Members of each team jostle for the rebound during the Nov. 14 "Connecting the Community" basketball tournament hosted by Newnan Kiwanis at the Hope Global Youth Center.