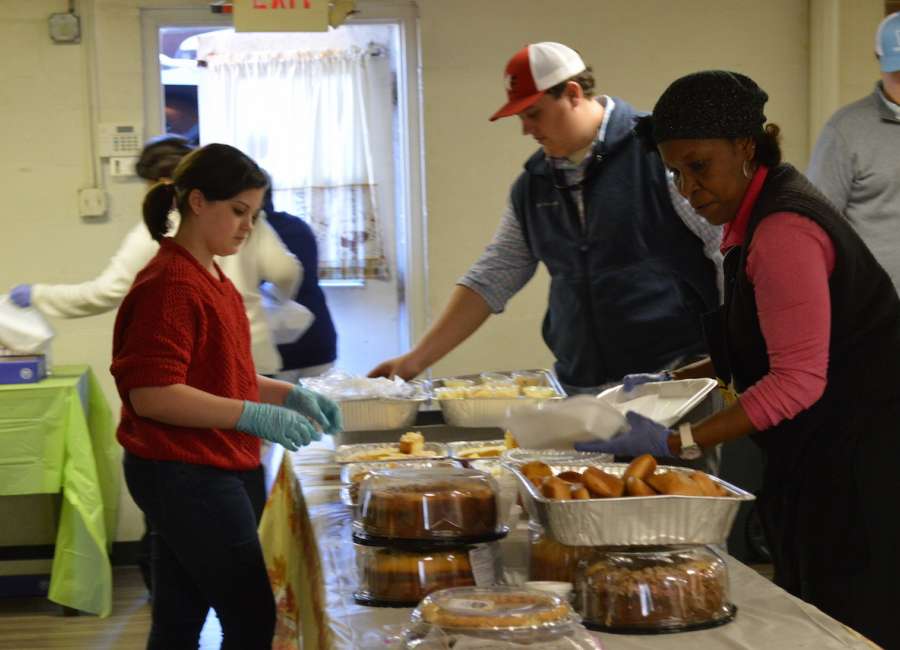 The fourth annual Thanksgiving dinner served by the Willie Pritchett Youth Foundation at Mount Sinai Baptist Church will go on this Thursday, though there will be a few changes.
The meal will be the only public meal served on Thanksgiving Day, as other community meals were canceled this year because of the COVID-19 pandemic. There will be takeout and delivery meals, but no dining in this year, said LaKeisha Martin of the foundation.
And Ignite The Fire will continue its Thanksgiving outreach, minus a hot meal.
Ignite the Fire's outreach will start Wednesday at 11 a.m. in the gym of Winston Dowdell Academy, 1 Dowdell St., Newnan.
Instead of a hot meal, there will be food boxes given out that include a turkey, said Debra Harris of Ignite the Fire. There will also be giveaways of clothing and accessories inside the gym. There may also be some children's items and small furniture items.
The event runs from 11 a.m. to 2:30 p.m., though the food boxes will probably all be given out by 12:30, Harris said. People who only want the food boxes will be able to line up and remain in their cars, she said.
Those wishing to enter the gym are asked to wear masks, and masks will be provided to those who don't have them. Volunteers will also be wearing masks.
The Thanksgiving Day meal at Mount Sinai is set to run from 11 a.m. to 2 p.m., unless the food runs out before then.
"We are trying to feed at least 500 people," Martin said. The foundation is named in honor of her father, Willie Pritchett Jr., who passed away in 2016.
Because of COVID-19, the organization is only using specific volunteers. "We apologize that we can't have anybody from outside coming in to help," she said.
Volunteers will be in the parking lot to take pickup orders and will bring the food out to people.
Delivery orders should be placed by Wednesday night. To request a delivery, call 678-478-4761.
The Pritchett Foundation already had to cancel some events this year because of COVID-19, but Martin said that they talked it over and didn't want to cancel this.
"That was my daddy's biggest thing – making sure people had food on Thanksgiving," she said. "We always kind of knew we were going to at least do Thanksgiving."
Mount Sinai Baptist Church is located at 6 Lovelace St., Newnan.