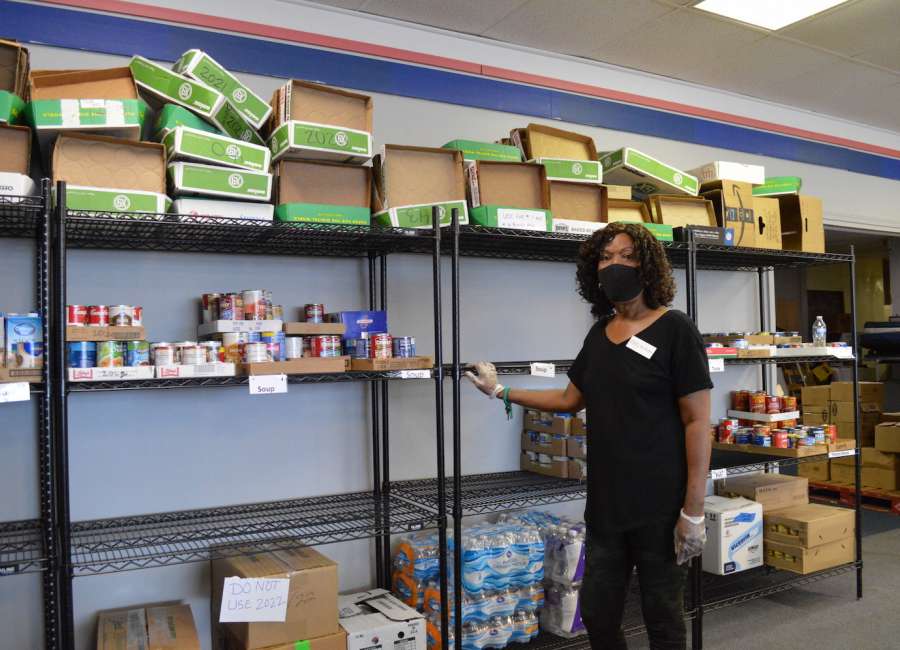 With Thanksgiving wrapping up, it's time for the annual Can-A-Thon supporting the Coweta Community Food Pantry.
The Can-A-Thon's big day is always the Tuesday after Thanksgiving, when Cowetans can drop off canned and other nonperishable food, as well as monetary donations, in two locations.
The drop off points are manned from 7 a.m. to 7 p.m., and volunteers are on hand to unload vehicles.
You can drop off items on the South Court Square in downtown Newnan, or in the Goodwill parking lot at 3121 Highway 34 E. at Thomas Crossroads.
Monetary donations can be made through Paypal at paypal.me/njslcanathon2020 or in person with cash or checks made payable to the Newnan Junior Service League.
This is the 37th year for the Can-A-Thon, which is run by the Newnan Junior Service League, and helps stock the food pantry all year long.
"We rely on it every year because it gives us most of our veggies and soups and things that last us for most of the year," said Ann Kerlin of One Roof and the Coweta Community Food Pantry.
The need for emergency food supplies has been high this year because of the economic impact of COVID-19.
With the changes because of COVID-19, including fewer school students attending school in person and the difficulty of finding some items in stores this year, there are some concerns that the Can-A-Thon's bounty will be less this year.
The schools wrapped up their Can-A-Thon before Thanksgiving break, and those items will be delivered on Monday and Tuesday.
The community has been supporting the food pantry this year, with significant donations through the year.
"Since the pandemic, we have had an abundance of food," said Sharlene Washington, food pantry manager. "I've never seen this much food come in from donations. Our community has really blessed us."
People have been bringing in car loads of donations, and there is even a donor that keeps the pantry stocked with pet food. "It's just been amazing," Washington said.
But bounty from the Can-A-Thon is still vital.
Of particular need this time of year is canned soup – which is running low at the pantry.
Other items of particular need are dry beans, pastas, canned meats including tuna and chicken, breakfast items including grits and oatmeal, and pasta sauce. Ramen noodles are also always welcomed, as they are popular with children.
Washington said they try to put pasta and sauce in every food box. Pasta sauce in cans or plastic bottles is preferred because of the difficulty of dealing with glass, but glass jars are fine, too.
"This has to last us a year," she said of the Can-A-Thon donations. "The pandemic is not going anywhere."
Once the food is donated and delivered, it has to be sorted and packed. The "sort-a-thon" takes place for several weeks after the Can-A-Thon. This year, because of COVID-19, the sort will be a bit different.
Washington said they will only have 10 volunteers in the pantry at any one time, and volunteers will need to wear masks and gloves.
For more information or to volunteer, contact One Roof at 770-683-7705.