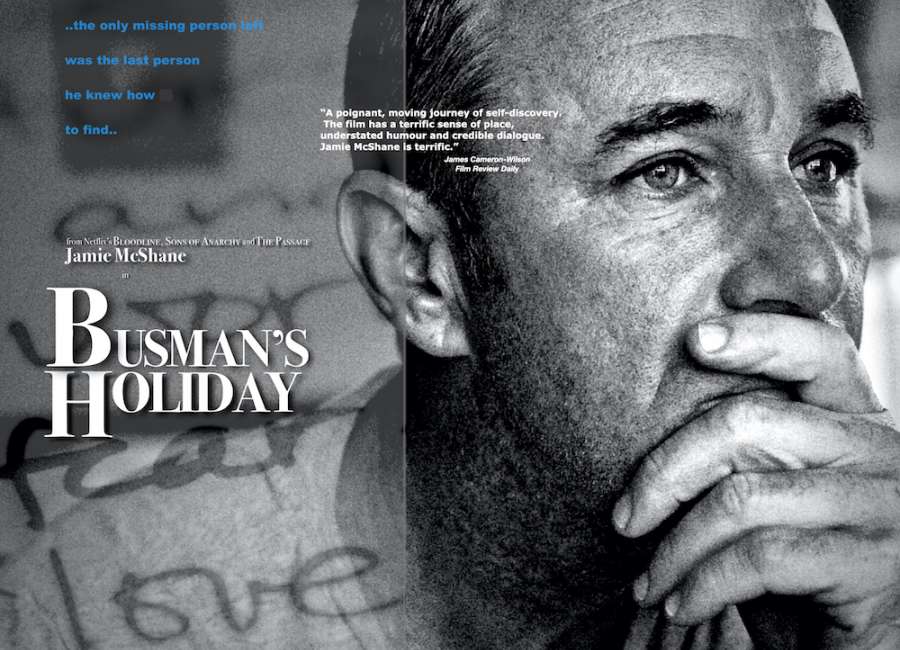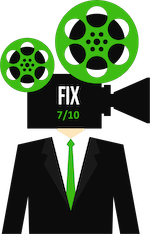 Review by Jonathan W. Hickman

Photographer and filmmaker Austin Smithhard's ambitious "Busman's Holiday" is the kind of subtle movie that sneaks up on you. It's a travelogue mystery that takes viewers from the Arctic to the Outback and parts in between.

The film tells the story of Michael Busman (Jamie McShane), a recently retired New York police officer who is enlisted to help relatives in Ireland find their missing daughter. When contacted, we learn that Busman is missing a lot in his life. His wife has left him. Letting go is a problem; he plays his wife's voice mail over and over. She's moved on, but he can't.
After agreeing to help with the missing person investigation, Busman flies to Ireland and meets with his distant relatives. At first, this job doesn't seem to be something he is well-suited for, but his recent retirement and newly single status gives him the freedom to take up the cause. And he learns that this case will involve tracing the missing girl's steps that take him across some 44,000 miles.
Filled with beautiful landscapes that contrast from location to location, "Busman's Holiday" provides pandemic shut-ins with a virtual vacation. And with every stop, Busman learns something more about his missing relative that is intriguing enough for him and for us to make the trip worthwhile.
Busman is played by Jamie McShane, an unassuming actor known for supporting roles on Netflix' "Bloodline" and FX's "Sons of Anarchy." Here, in the lead, McShane doesn't try to do too much. His character's emotional fragility makes him rather sullen and quiet. The few moments when Busman does open up are compelling because McShane is holding back as the mystery unfolds.
Smithhard's script is built around the locations more than anything else. His clumsy, depressed detective is playing alongside the character of the land for much of the film. And since the travel includes trips to Africa, Ireland, Australia, Norway, India, and Italy, it's hard to get bored as the visuals take center stage.
But narratively, some viewers accustomed to hard-boiled action-driven detective yarns may be frustrated with the film's slow roll. "Busman's Holiday" is less about the mysterious disappearance and more about the effect the investigation and travel has on the man engaged in it. And by holding back so much and restricting the information to just what Busman's discovers, there is an effective, disarming emotional conclusion.
Director Smithhard, who studied with Stephen Spielberg after his student film caught the famous auteur's eye, smartly allows his low-key story to develop without showy elements and affectation. It's a provocative approach that may not be immediately commercial but is nonetheless satisfying. Busman is a character that might be worth revisiting as the next chapter of his life comes into view.
A RottenTomatoes.com Tomatometer-approved critic, Jonathan W. Hickman is also an entertainment lawyer, college professor, novelist, and filmmaker. He's a member of the Atlanta Film Critics Circle, The Southeastern Film Critics Association, and the Georgia Film Critics Association. For more information about Jonathan visit: FilmProductionLaw.com or DailyFIlmFix.com