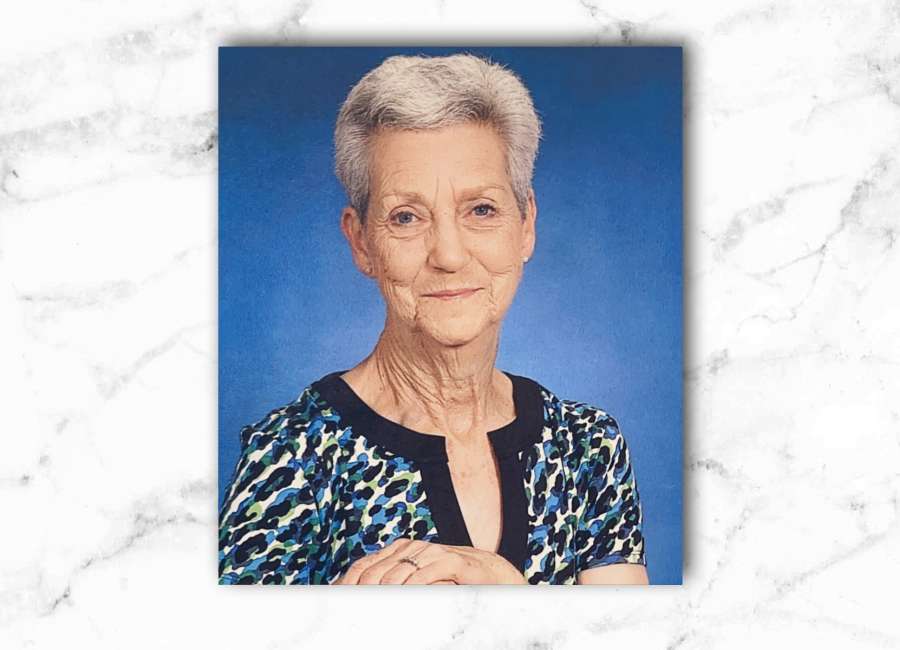 Mrs. Beverly Louise (Hellams) Mitchell, 79, of Senoia, passed away on Friday, November 20, 2020, at her residence.
Beverly was preceded in death by her husband, James Edward "Ed" Mitchell. Born October 26, 1941, in Greenville South Carolina, daughter of the late Oscar Terence Hellams and the late Marion Gray Hellams. Beverly loved her family more than life itself. She was a phenomenal cook and loved feeding her family and having them around her. She was a giver by heart and would do anything for her kids and grandkids. It was nothing for her to cook an entire meal and take it to the ballfield for her boys, and she was known to simultaneously cook 2 or 3 different meals to satisfy her picky kids and grandkids.
Beverly was an avid reader and she also loved cross-stitch, puzzles and mystery movies. She had a passion for teaching Sunday school and sharing the love of Jesus with children. She had a servant's heart and received joy from doing for others.
Beverly married the love of her life on December 5, 1959, and she and Ed shared 48 wonderful years together. She always said opposites attract and they balanced each other. She was a loving Momma to her boys and a loving "Grandmomma" to her granddaughters. She was a member of East Newnan Baptist Church in Newnan, Ga. for over 20 years.
Beverly worked many years as a secretary for Hapeville United Methodist Church and the Fulton County Board of Education; however, her favorite job was being a wife and mom.
Beverly was well-loved because she loved so easily. She will be deeply missed by us all.
Survivors include sons, Kenny (Sutton), Steve, Jimmy, David (Bonita) Mitchell; grandchildren, Crystal, Sarah, Kayla, Kelly, Killian, Chasey and Kinsley; great-grandchildren, Jackson, Tanner, Eva Kate, Luke, Emma and Tessa.
Funeral services will be held Tuesday, November 24, 2020, at 1 p.m. in Hillcrest Chapel. Interment will follow in Elmore Cemetery in Senoia. The family will receive friends on Monday, November 23, 2020, from 6 p.m. until 8 p.m. at the funeral home.
Higgins Funeral Home Hillcrest Chapel is honored to serve the family of Beverly Louise Mitchell. Please visit www.hillcrestchapelcares.com to share your memories or leave a condolence message.