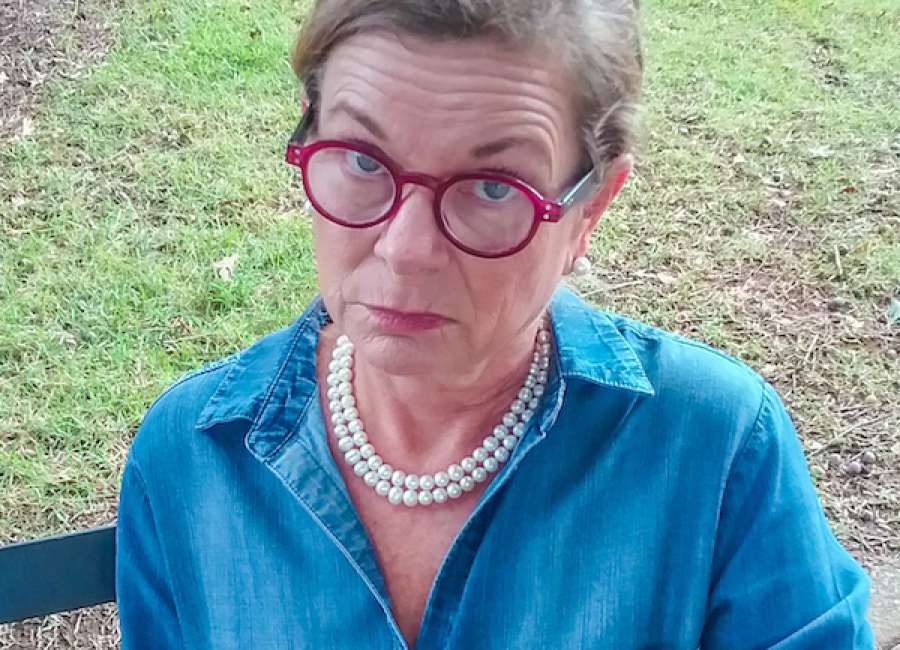 Dear Miss Pearl,
Every year I struggle to find something to give my parents for Christmas. They do not want or need anything. Any suggestions?
Why don't you honor them by making a contribution to a local non-profit? I just found out about a fabulous organization called Sleep In Heavenly Peace that builds beds for children who don't have one. DFCS estimates there are around 1200 children in Coweta County who do not have their own bed to sleep in! Let THAT sink in for a minute. I believe there are two chapters of this organization in the county; they build and deliver twin size beds to children who are in need and they provide all of the bedding too! There are lots of choices for you to think about and, as always, a church will never turn down a contribution (said with love).
Dear Miss Pearl,
The media is making it sound as if, due to Covid, we shouldn't even be gathering for Thanksgiving. This pandemic is creating havoc with my family traditions AND my emotions!
I hear you! We are planning to gather because we are going to take precautions by eating outside. The forecast, as of today, is predicting sunshine with a high of 66* and a low of 51*. Dress accordingly AND appropriately! I have a multitude of quilts, blankets, and throws that will be available if needed. I'm going to offer my father-in-law my favorite SEC Powerhouse blanket just to get a reaction out of him. I feel sure he would rather freeze than wear my team colors! Common sense is becoming extinct so let's all set a good example by using some.
And Another Thing:
Here I am listening to Christmas music while wearing white jeans! It's fun to break the "rules" as long as no one gets hurt, right? As always, music has the ability to lift our spirits and make a difference in our moods and attitudes-Christmas music is no exception. Is it because we don't listen to it year 'round? It's like seeing an old friend we haven't seen in a year, don't you think? Is it because with holiday music we feel comfortable singing loud and proud? Y'all ought to hear me holding down the alto section while listening to Handel's Messiah; it's not pretty but I nail the words. And there is no telling what one might think if they were to see me in public when Mariah Carey's version of All I Want For Christmas comes on. Don't kid yourself...we ALL have an inner diva, yes, we do! And don't let anyone tell you that it is too early to be listening to Christmas music because, if it makes you happy and you aren't causing anyone bodily harm, THAT, my friends, is all that matters!
***
"Miss Pearl," aka Colleen Sprayberry, is one of Newnan's leading authorities on modern etiquette. She gladly lends her advice to everyone whether they want it or not, because, "After all, it's all about the children and setting a good example for them." Her videos are available on her Facebook page and YouTube channel. She can be reached at misspearl678@gmail.com .