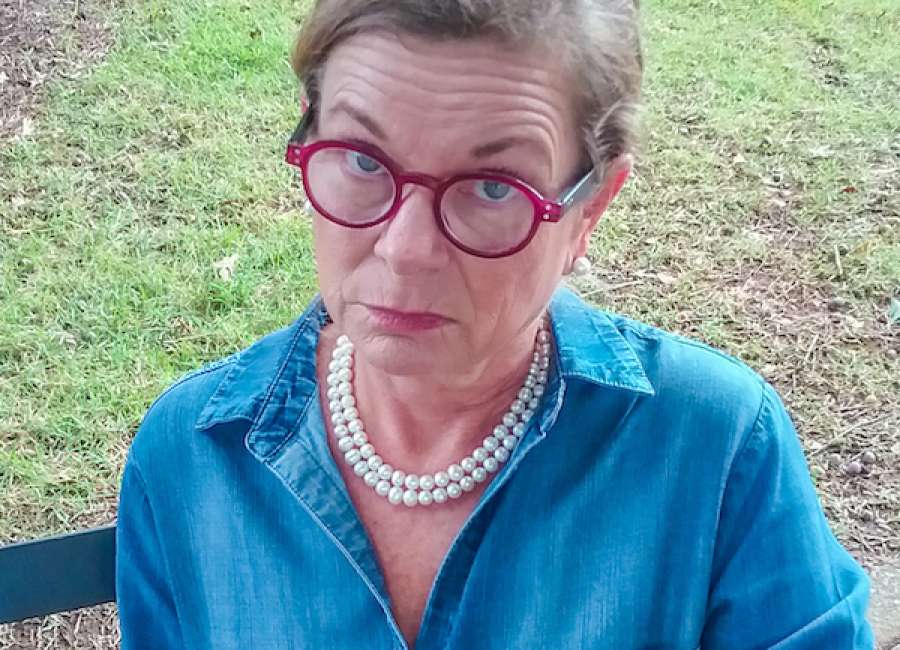 Dear Miss Pearl,
I loved your list of things that every house should have in order to be a home. Would you believe I had everything except the egg plate? Please add to the list — it makes me happy to know that you and I have so much in common.
YOU DON'T OWN A DEVILED EGG PLATE? We may have to pull your "Southern" card! I trust someone in your family will take care of this infraction for Christmas. A house is not a home without the majority of the following: a pet, coupons, an article of clothing you can no longer fit into, a Bible, a handwritten recipe card, an unfinished project, box of stale crackers, duct tape, a copy of the Cokesbury Hymnal, plastic containers with no lids that fit, cookie cutters, hammer, magic marker, something visible proclaiming your SEC Powerhouse team and a box of stationery (preferably monogrammed).
Dear Miss Pearl,
We have had the same Thanksgiving menu for as long as I can remember. I recently asked my Mama and sister if we could change things up a bit, and you would have thought I asked them to amputate a limb! I don't see what the big deal is.
I can see both sides of this dilemma. Some people are comforted by having the Thanksgiving menu carved in stone and the tradition of who brings what to the meal. Other people, like yourself, enjoy some of the favorites but would like to add some variation to the selection.
As long as the basics are covered ( turkey, dressing, sweet potato casserole, congealed salads, deviled eggs, broccoli casserole) I see no harm in introducing something that is different, as long as it is appealing. Just be prepared for your Mama and sister not to take even one small bite of it, regardless of how much everyone else raves about the dish. Traditions can be quite sacred to some people!
And Another Thing:
A good friend recently reminded me of the upcoming annual Can-A-Thon, which will be held on Tuesday, Dec. 1. She shared her concerns of how the pandemic has depleted the inventory at food pantries and asked me to spread the word.
So here is what I would like each of you to do: If you can look in your pantry or wherever you keep your canned goods and you have several options to choose from, consider yourself blessed. There are many people in our community who do not have this luxury, and they need our help.
Yes, we have people in our town who do not have enough food to feed their families! Let's all participate this year to fill the shelves of the local food pantries and not depend on schools and industries to be the only ones responsible for restocking. You don't even have to get out of your car when you go to the Court Square to drop off your food (or money if you are not comfortable going to the grocery store). Please don't make me call you out!
***
"Miss Pearl," aka Colleen Sprayberry, is one of Newnan's leading authorities on modern etiquette. She gladly lends her advice to everyone whether they want it or not, because, "After all, it's all about the children and setting a good example for them." Her videos are available on her Facebook page and YouTube channel. She can be reached at misspearl678@gmail.com .