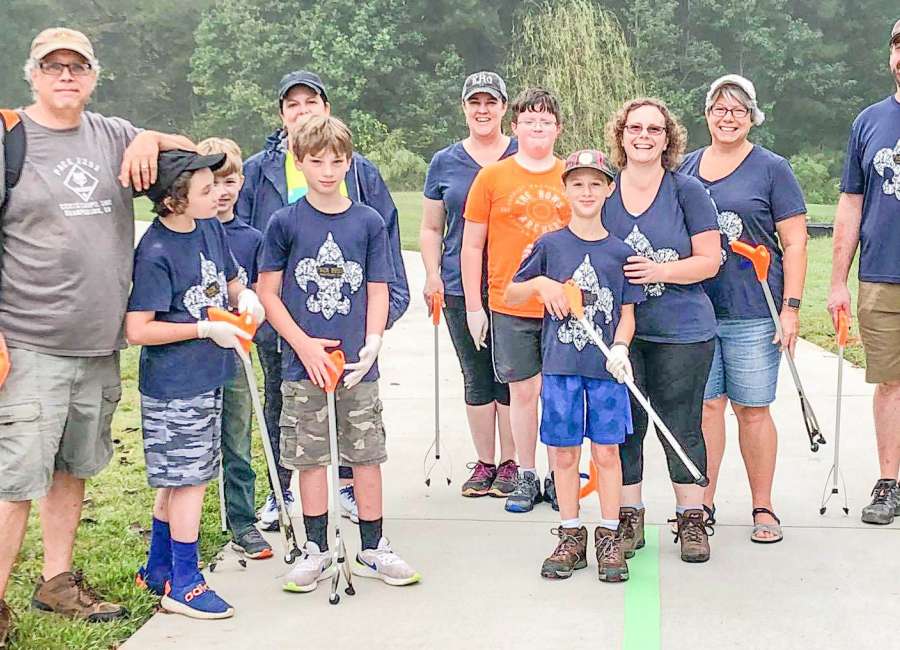 Members from Troop 2293, ALO Den Cub Scouts out of Cokes Chapel, Sharpsburg, recently joined Page Beckwith with Keep Newnan Beautiful and Chris Doane with Bike Coweta last Saturday for a trail clean up day at the Roller Coaster Hiking/Biking Trail on the LINC.
The cleanup day also coincided with National Public Lands Day.
From left are Den Leader James Antonucci, Maxwell Antonucci, Aidan Schmake, Page Beckwith, Trezdon Rogers, Kathrine and Landon Hopkins, Aiden and Becky Ingels, Melanie Flores and David Hopkins.