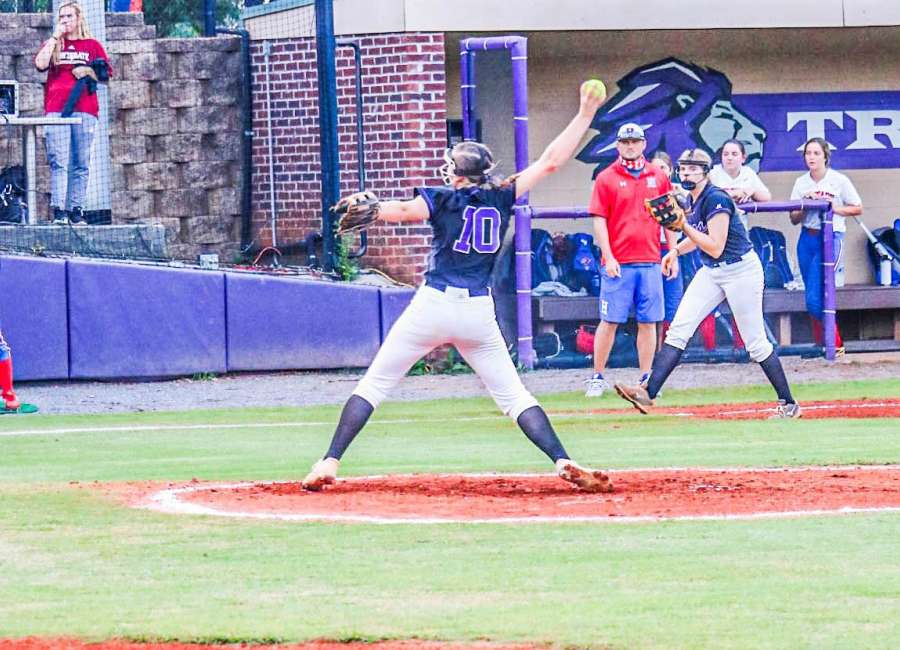 By Rob Grubbs
It was a big week for Head Coach Logan Foulks and the Trinity Christian Lady Lions softball team.
They defeated both Landmark Christian and Woodward this week and have earned the opportunity to host a first-round playoff game in the state tournament starting next week.

The Lady Lions have peaked at the right time; they have won five of their last six heading into the postseason.
Against Landmark Christian on Tuesday afternoon, Skylar Banks led both at the plate and in the circle. She pitched a three-hitter and did not allow an earned run in a complete-game effort. With the bat, she went 3-for-5 with an RBI. Laney Armistead added three RBI as the Lady Lions cruised to a 14-2 win.
On Thursday, the Lady Lions defeated the Woodward Academy Lady War Eagles 11-7 behind the offensive efforts of Ambry Lucas who went 3-for-4 with 3 RBI and Gracie Taylor who went 3-for-4 as well. Once again, Banks was the winning pitcher with a complete game.
The victory against Landmark earned the Lady Lions the first-round home playoff series. They will host the Mount Pisgah Lady Patriots from Region 4-A Private in a three-game series to advance. That will kick off at Trinity Christian on Tuesday with a doubleheader and a third game on Wednesday if needed.