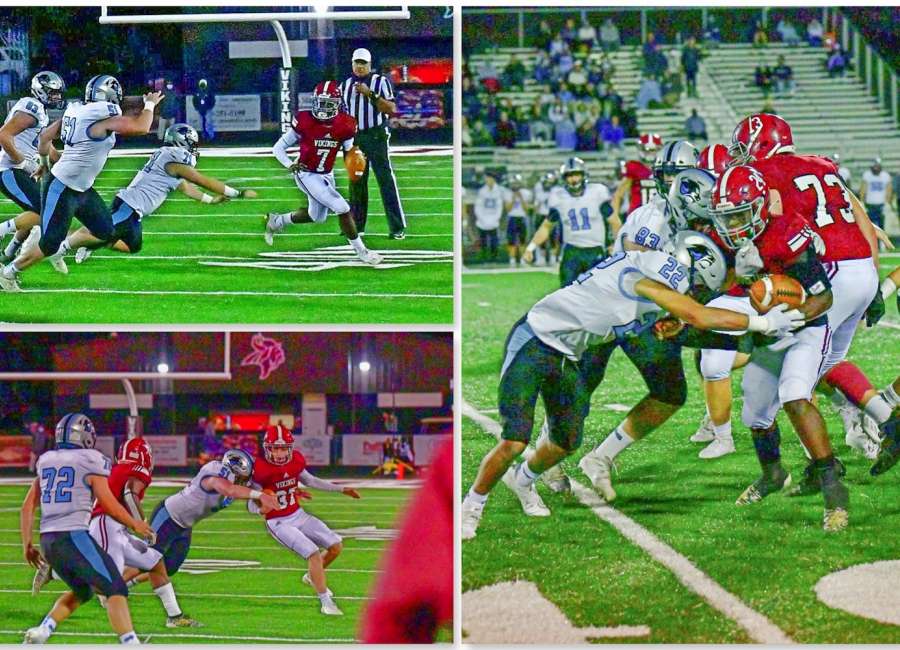 By Arvon Bacon
Friday marked the beginning of region play for the Vikings against the (4-1) Starr's Mill Panthers.
After winning the coin toss, the Panthers elected for their offense to take the field first. The Panthers then methodically marched the ball down the field, scoring after a lengthy 11-minute drive.
Despite a resilient effort by the Vikings offense, their two self-inflicted turnovers proved costly as they were unable to put points on the scoreboard. Both Vikings turnovers occurred on the Starr's Mill side of the 50-yard line.
However, the Vikings defense adjusted to the grueling Panthers rushing attack by only allowing one field goal, extending the Panthers lead to 10 with nine minutes remaining in the fourth quarter.
Despite the self-inflicted turnovers, the Vikings defense proved to be the team's catalyst of positivity as Vikings junior cornerback Landon Rucker had the play of the night, blocking a field goal attempt just before halftime.
With the loss to Starr's Mill, the Vikings fall to 2-3 on the season but look to get back on the winning side next week as they will travel to Hamilton, Georgia, to take on the Harris County Tigers (3-2).