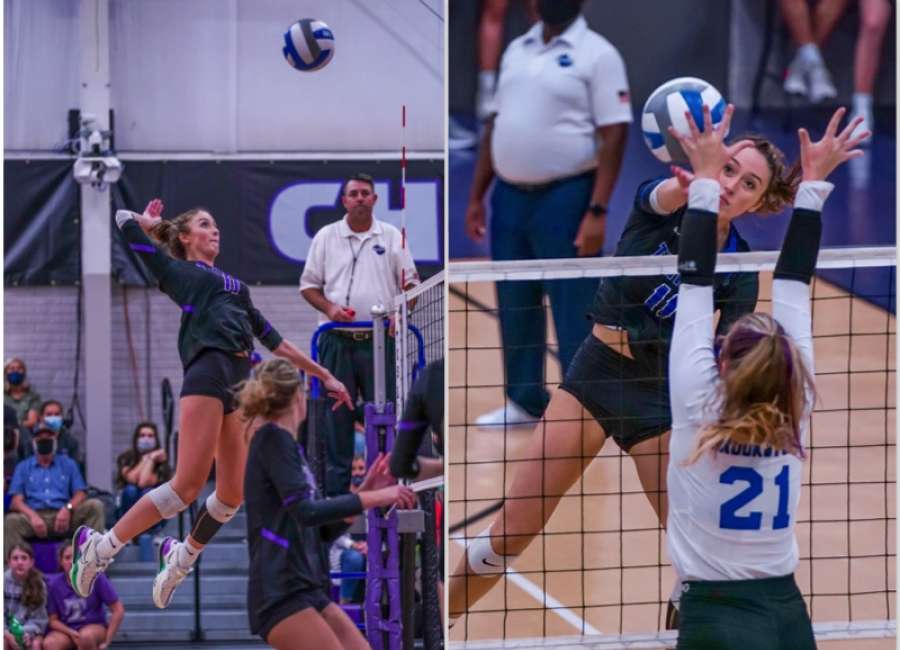 By Rob Grubbs
The Trinity Christian Lady Lions volleyball team (15-9) had an impressive win over region leader Brookstone (19-5) on Tuesday afternoon in straight sets (25-21, 25-13 and 25-21). The win opened up the potential for a three-way tie for first place in Region 4-A Private.
Trinity Christian and Heritage both have games left against Pacelli, which is currently winless at the bottom of the region standings. If Trinity and Heritage both win those games, they would both finish in a three-way tie with Brookstone.
It was the fourth win in a row for the Lady Lions, a stretch in which they have only lost one set. They travel to Columbus on Thursday to face Pacelli, whom they easily defeated at home in early September.
Wins by Trinity and Heritage this week against Pacelli would leave the top three all with a record of 4-2, and all with an equal record of 2-2 in head-to-head matchups. The region will have to go deep into the tiebreakers rules to sort out the final seeding for the tournament.