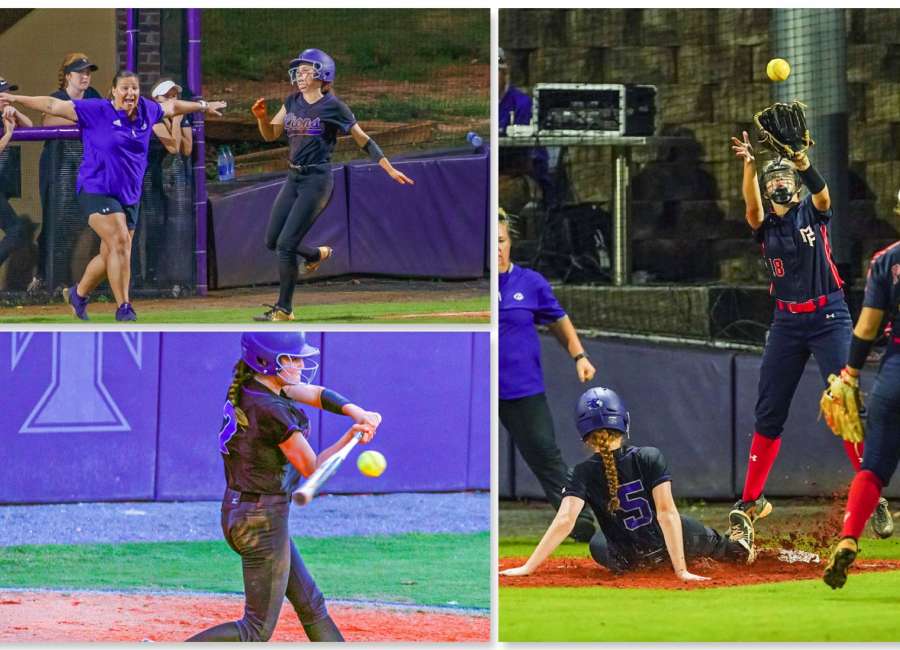 By Rob Grubbs
The Trinity Christian Lady Lions softball team finished the 2020 regular season strong, winning five of their last six games.
They were rewarded with an opportunity to host a first-round playoff series in the state softball tournament. They welcomed the Mount Pisgah Christian Lady Patriots on Tuesday afternoon. Unfortunately, the Lady Lions lost both games to conclude their season.
In Game One, the Lady Patriots rocketed to a 6-0 lead after two innings. The Lady Lions got on the scoreboard in the fourth; Laney Armistead led off with a single and scored on a Skylar Banks hit.
Mount Pisgah added five additional runs in the fifth to put the game away at 11-1.
Banks kept her team in the game from the pitching circle; she only allowed five earned runs and struck out five. Brianna Huff added a double for the Trinity Christian offense.
In Game Two, the Lady Lions took an early lead. They scored in the first when Armistead drove in Huff for the 1-0 advantage. Banks was again in the circle and kept things close. Mount Pisgah took the lead on a grand slam to go up 5-1.
The Lady Lions clawed back; they scored a run by Regina Counts in the fourth on some small ball and cut the lead in half at 6-3 in the sixth inning when Armistead drove in Presley Copeland, who had just tripled. Unfortunately, that was as close as they would get before falling 11-3.
It is always a bittersweet moment to conclude a season, but there is much promise to take into the offseason. After starting the season 0-8, they won six of the last 11 to finish the regular season at 6-11. A job well done by Head Coach Logan Foulks and her team.
Photos by Chris Martin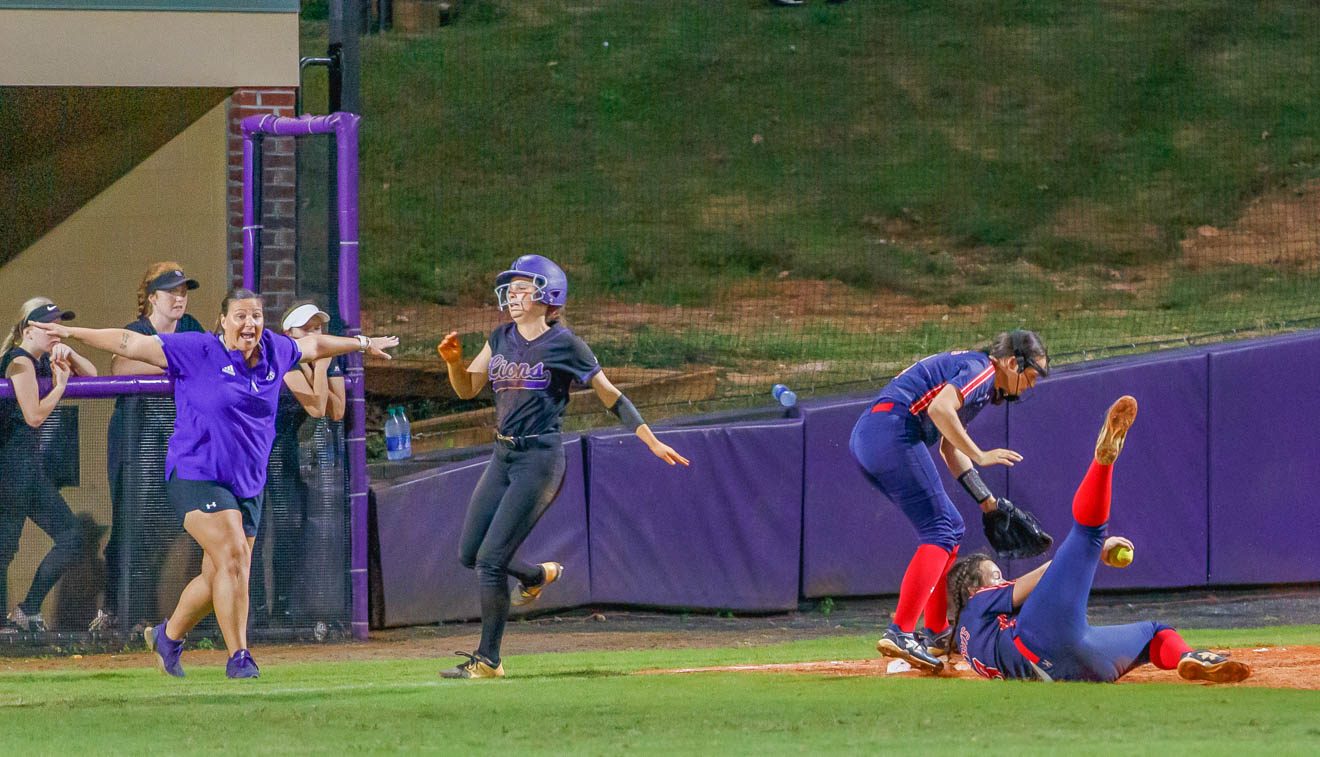 SAFE! Laney Armistead beats out a throw during Trinity's matchup against Mount Pisgah.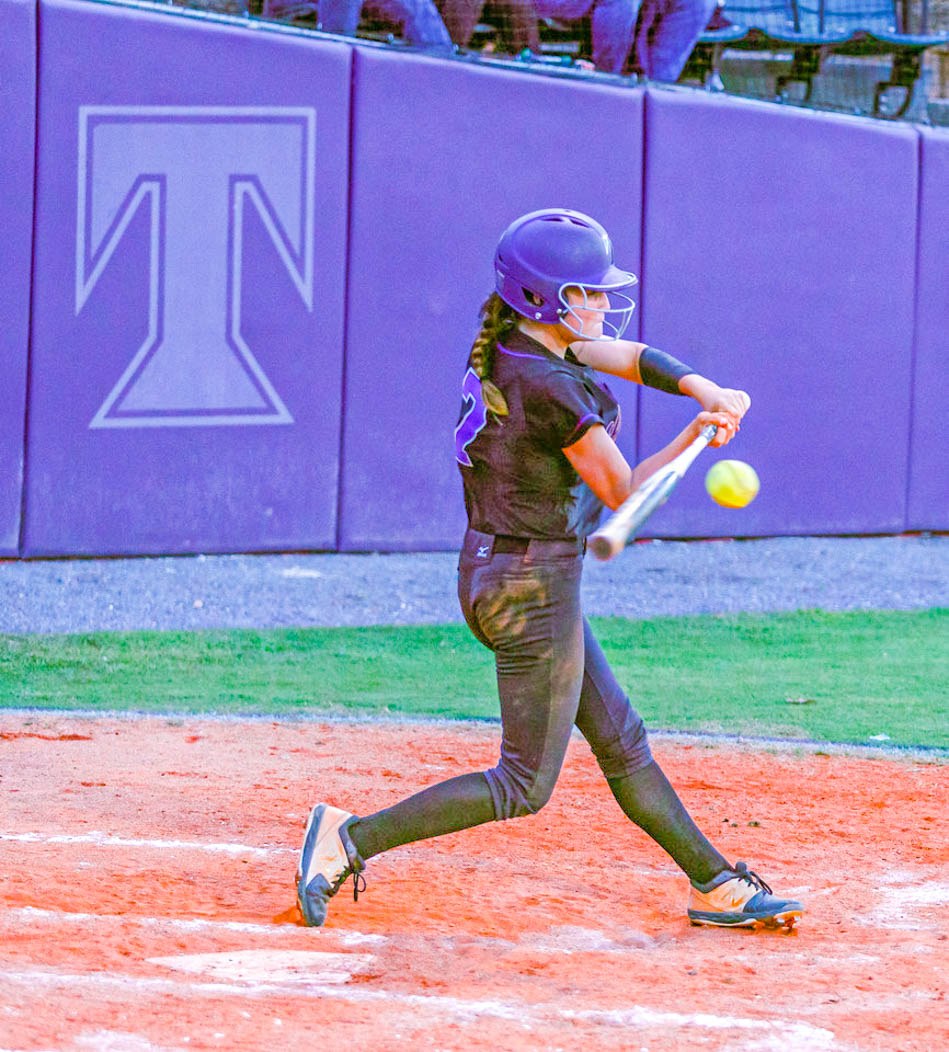 Laney Armistead finished the two-game series 2-for-5 with 2 RBI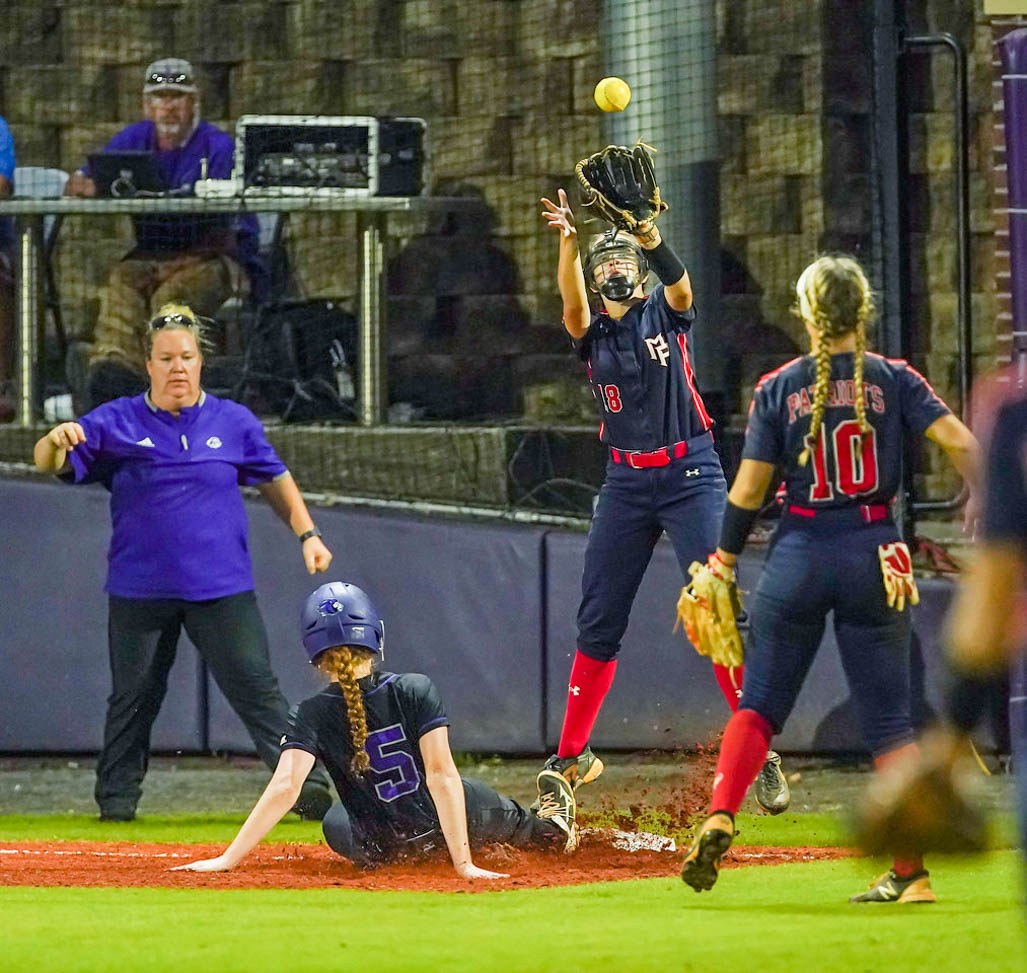 Regina Counts slides into third with Head Coach Logan Foulks looking on.