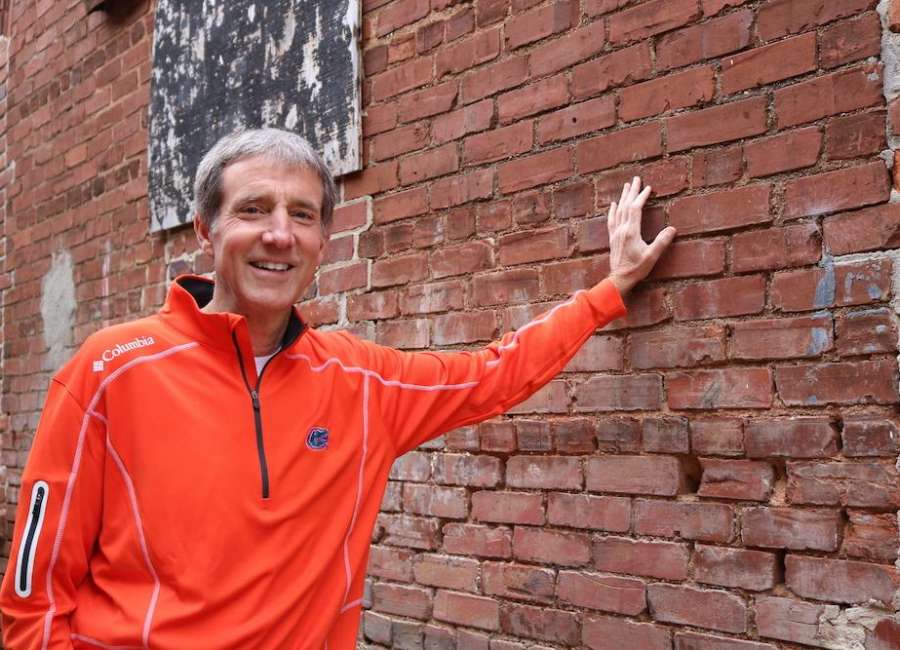 October 21, 2020

Dear Josh,
Thirty-five years ago today your mother and I brought you into this world. I think you already know this, but it's worth mentioning again: we both saw you the moment you were born. We didn't have that privilege when your older brother came into this world, so your birth turned out to be a once-in-a-lifetime experience. You had no way of knowing it at the time, of course, but it was the most amazing thing your mother and I have ever seen.
I think about you all the time. Do you remember when you were four and five years old and dropped whatever you were doing when I walked into the house so you could run as fast as your little legs would carry you and then lunge into my arms, then held on as if your life depended on it? Of all of the many fond memories you bring to mind, that one just might be my all time favorite.
Do you remember running your first 5K road race? You ran as hard as you could for better than two miles until – I was running by your side, remember – you apologized because you thought you needed to walk. Then you removed your Boston Red Sox cap - you always wore it backwards - and I poured ice water on your head. You giggled, and then went on to sprint all the way to the finish line.
Do you remember the first time you ate in a seafood restaurant? It was at Blackbeard's Restaurant on Jekyll Island. You were just learning to read, and you grabbed a menu, looked it over and told the waitress you wanted 'pork chops' because it was the first thing on the menu you could read. At the time you had never eaten a pork chop in your life and, to be honest, I doubt you even knew what they were.
Do you remember riding your bicycle by my side as I ran the Vulcan Marathon in Birmingham? You were just nine, and except for the couple of times you asked for a little push up and over the mountain - we had to cross it twice, remember? - you did in entirely under your own power. Afterwards, we got in the van and headed home and got back in time for you to play your heart out in a soccer game.
Do you remember your first soccer game? You scored you're a goal in the first 60 seconds. How about your first basketball, baseball and football game? I do, as vividly as if they happened just yesterday. How about when you were 10 and your basketball team finished the season undefeated and won the league championship? I imagine that you get together with your former teammates Ryan and Trevor every now and then to reminisce about what a great team it was. I can't tell you how proud I was to have been your coach.
Do you remember when I took you to Massachusetts? How about that Red Sox game we somehow managed to get tickets to? You always wanted to see Fenway Park. You even got to see a home run launched over the Green Monster, even if it was hit by a player on the visiting team. The next day you saw me turn the corner on Boylston Street as I finished the Boston Marathon. I still can't believe that I was able to pick out your smiling face from amongst the thousands of onlookers lining the street.
Do you remember – like either one of us could ever forget, right? – being part of my support crew when I ran the Badwater Ultramarathon in the summer of 2003? Running for a day and a half through Death Valley in 130-degree heat was one of the most challenging things I've ever done, and without your support and encouragement I don't know if I could have made it to the finish line. You were just 17 – getting ready for your senior year in high school – and you couldn't have asked for a more unique topic to write about for your 'how I spent my summer vacation' essay.
Do you remember sitting in the Swamp – Ben Hill Griffin Stadium – in Gainesville, Florida and seeing Feleipe Franks' Hail Mary touchdown pass at the end of the game to defeat Tennessee? I was watching the game at home, and I don't know if I was more excited because the Gators pulled out a surprise victory or because you were there to see it in person. I could tell how thrilled you were; I could hear it in your voice when you called.
Do you remember finishing your first marathon a few years ago? I was so proud to run it with you. Maybe one day I'll be able to do the same with your nephew Krischan, who joined us for the last quarter-mile of your first marathon. It was a proud moment when the three of us crossed the finish line together. I keep a photo of the occasion in my workshop, so I get the chance to see it every day.
Do you remember running with Antonio, Keith and I in Gainesville, Florida to celebrate the 40-year anniversary of my consecutive days running streak? Running to the middle of Steve Spurrier–Florida Field – just past the spot where Franks' threw that touchdown pass against Tennessee - was one of the greatest honors of my life, and I'm so glad you got to be a part of it. (I seem to remember you particularly enjoyed getting to meet some of the Gator cheerleaders at mid-field.)
So today, to celebrate what would have been your 35th birthday, I'm getting the gang back together. Antonio, Keith and I are running 35 miles today in your memory. I'll be sure to fill them in on everything I've written about here. But you know me: I'll probably tell them a whole lot more. I realize 35 miles is 100 less than the distance we covered in Death Valley many summers ago, but I imagine today it is going to feel like 1,000 miles more.
Thirty-five years ago today your mother and I brought you into this world. More than anything, we wish you could still be here with us. All we have left are the memories – so many wonderful, wonderful memories – but for now that's all there is, until we see you once again.
Now, each and every day has one thing in common: your mother and I miss you more than we did the day before.
Happy birthday in heaven, son.
Be sure to tell Ryan and Trevor their old coach says hello.
With every ounce of my love,
Dad
***
Scott Ludwig lives, runs and writes in Senoia. His latest book, "Southern Charm" is a collection of his first 101 columns for The Newnan Times-Herald. He can be reached at magicludwig1@gmail.com .