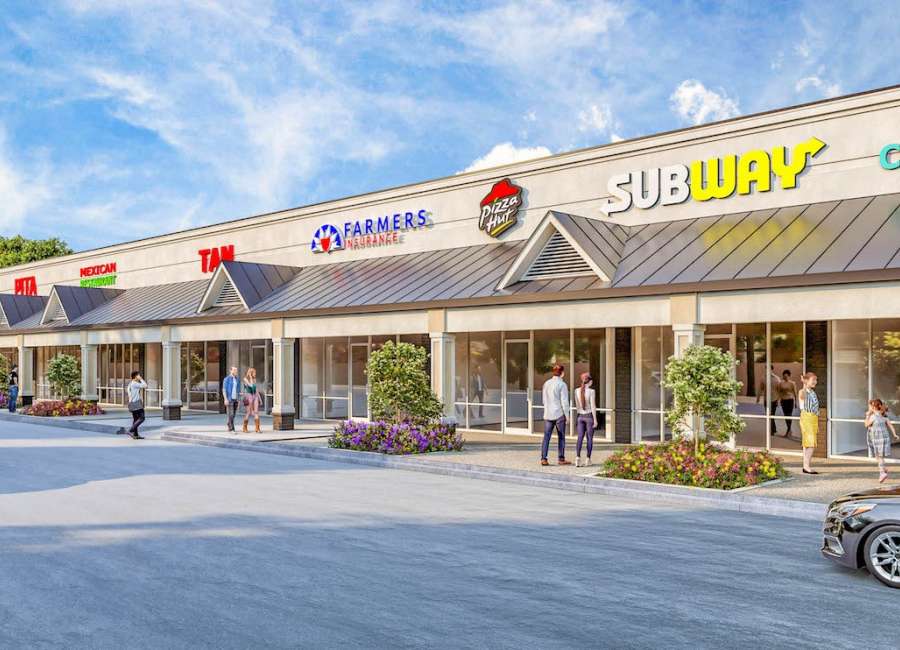 The Thomas Crossroads shopping center is undergoing a facelift.
The renovation of the 105,000-square-foot shopping center is provided by InvenTrust Properties Corp. and includes an overhaul to the building's façade, with a particular focus on upgrading the columns and paint schematic and outfitting the under canopies with LED lighting.
Landscaping enhancements and sidewalk improvements are also slated for the center, according to InvenTrust Chief Operating Officer Ivy Z. Greaner.
"The Thomas Crossroads shopping center is located in a highly visible, well-established market with strong demographics and a desirable tenant mix that serves the community well," Greaner said. "The center was last renovated in 2008, and InvenTrust acquired the property in 2009, so the time is right to make this investment. This renovation is part of an ongoing redevelopment strategy, which continues to elevate our assets across the InvenTrust portfolio."
Construction commenced Oct. 7 and is slated for completion by the end of November.
Additional tenants at Thomas Crossroads include Great Clips, Farmers Insurance, Pizza Hut, Subway, McDonald's and a variety of locally owned service and dining options.