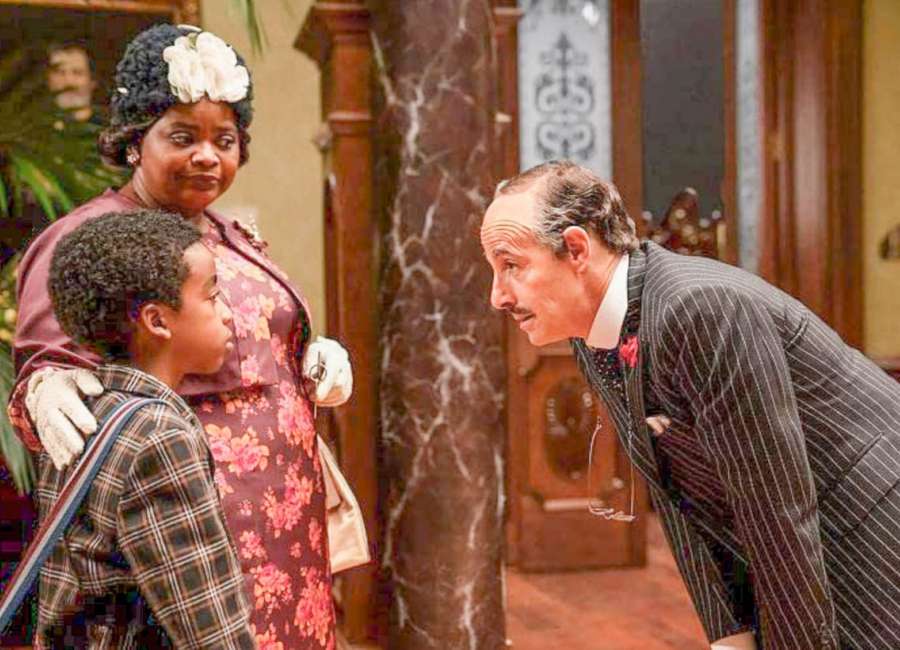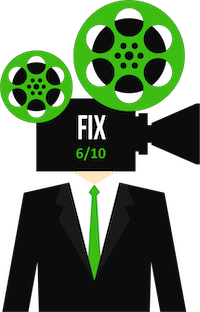 Review by Jonathan W. Hickman
This PG-rated adaptation of the beloved Roald Dahl story might frighten the little ones. Ann Hathaway's evil Grand High Witch is a terrifying creation.

"The Witches" is the second feature film version of the popular fantasy adventure. In 1990, the late British auteur Nicolas Roeg (see the consistently unnerving 1973 classic "Don't Look Now") gave us a fondly remembered adaptation with Angelica Huston as the nefarious head witch. That film also contained some scary moments for younger viewers.
In this rendering, innovative filmmaking pioneer Robert Zemeckis (Oscar-winner for "Forrest Gump") works from a screenplay he co-wrote with horror master Guillermo del Toro and "Blackish" writer Kenya Barris. The familiar tale has a young boy (played by Jahzir Bruno) forced to live with his loving Grandma (Octavia Spencer) in rural Demopolis, Alabama, after his parents' tragic death in a car accident. The boy is depressed.
Grandma does her best to cheer the little guy up, and she makes him some wonderful cakes and even a beautiful slab of cornbread. Some of the film's best sequences feature Spencer dancing and cooking. And the Academy-award winning actress makes one hip, heartwarming grandmother.
To set the stage for the adventure to follow, we learn in amusing narration (voiced by Chris Rock playing the boy much older) that witches are about, and they hate children. And when a witch arrives in Demopolis, Grandma knows just what to do. After gathering together her anti-witch resources, Grandma spirits her grandson away to an elegant seaside hotel.
The massive resort is a magical place managed by the efficient, no-nonsense Mr. Stringer (a fun Stanley Tucci). When they arrive, Mr. Stringer points out that they are very "fortunate" to be permitted to stay in the hotel. One of Grandma's relatives was a long-time, valued employee, and Mr. Stringer craftily acknowledges that they will be well cared for. While the systematic racism of 1967 Alabama lurks villainously in the background, "The Witches" doesn't dig very deeply into the time's social issues.
To the little boy's surprise, a gathering of fierce witches from around the globe is taking place at the same lovely hotel. Led by the Grand High Witch (Hathaway), the presence of so many dangerous spell-casters can't be a good thing. And the little boy and two other children are soon drawn into a fight for their lives.
While a deadly threat hangs over the hero kids, Dahl's narrative concentrates on a plan to rid the world of children by turning them into mice. The Grand High Witch intends to distribute a unique potion that magically transforms a child into a rodent. Before executing this scheme, the witches have to do battle with the boy and his two friends. But fighting the witches is frustrated when the kids, unfortunately, fall prey to the appalling concoction.
This fantasy moves along briskly. The action is fast and furious, and the animation and special effects are high-end. But a word of caution, the Grand High Witch may scare younger viewers.
In character, Ann Hathaway's face bears a Joker-like smile with scars that extend the corners of her mouth. At times, through the use of inventive computer-generated imaging, her face bursts open to reveal a menacing vacuum of razor-sharp teeth. It's like something from an "Alien" film or the Marvel anti-hero Venom. And although she's never shown devouring anything with those hideous chompers, the alarming image alone should stick in an impressionable child's mind.
But the youthful hero mice and their efforts to combat the witches will enchant younger viewers. However, parents might grow restless as the appreciable risk to the youngsters never seems to be emergent. Zemeckis' sure hand in melding effects with live-action may help keep older audiences entertained.
"The Witches," at first, seems like an unnecessary remake. Still, through inventive casting, imaginative effects, and animation, the film proves to be a refreshing update of tried and true Roald Dahl material.
***
A RottenTomatoes.com Tomatometer-approved critic, Jonathan W. Hickman is also an entertainment lawyer, college professor, novelist, and filmmaker. He's a member of the Atlanta Film Critics Circle, The Southeastern Film Critics Association, and the Georgia Film Critics Association. For more information about Jonathan visit: FilmProductionLaw.com or DailyFIlmFix.com