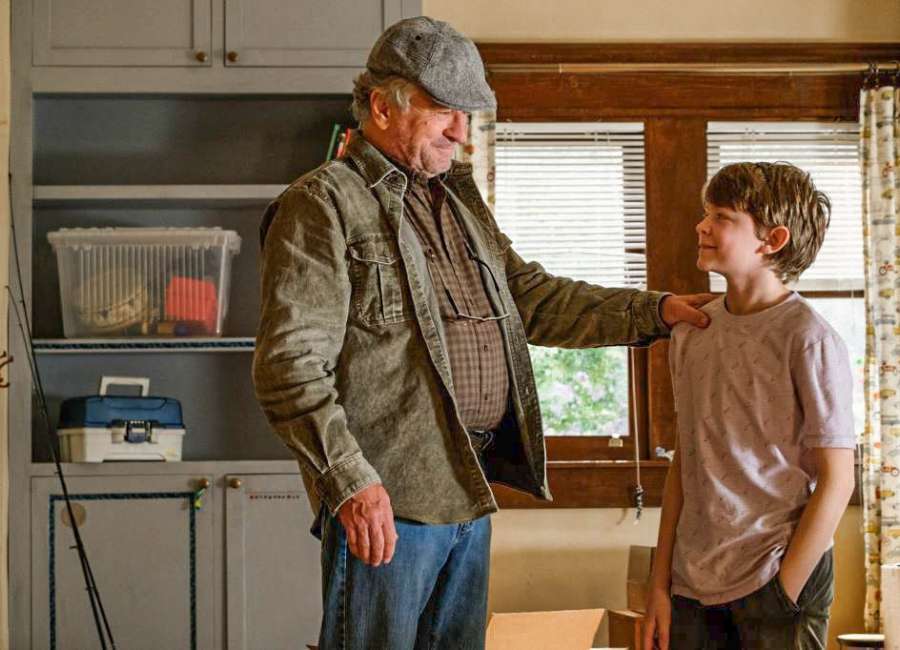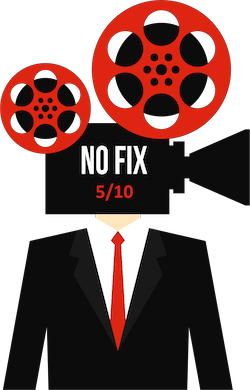 Review by Jonathan W. Hickman
The pre-teen focused "The War with Grandpa" is Robert De Niro's apology for his last grandpa outing, the raunchy "Dirty Grandpa." But what could have been an amusing cartoon with a satisfying emotional family message proves to be awkward and inconsistent.
Without a doubt, this children's film does give De Niro a few good laughs, and the impressive cast all seem to be having fun. If only we shared in their amusement.
When sixth-grader Peter ("Pete's Dragon's" Oakes Fegley) is kicked out of his bedroom by his recently widowed grandfather, Ed (De Niro), he declares war. Relegated to a rat and bug-infested attic room, Peter plots Ed's ouster. But the crafty old-timer has other plans.
Employing many potentially dangerous pranks, Peter goes to ever-increasing lengths to regain his beloved bedroom. However, Ed is hip to the boy's efforts and uses his pals Jerry (Christopher Walken) and Danny (Cheech Marin) to help him defeat the attacks. Along the way, Ed picks up a new romantic interest, a Fry's Electronics sales associate named Diane (Jane Seymour), who's happy to join the defense.
While "The War with Grandpa" promises an all-out war, director Tim Hill (see "The SpongeBob Movie: Sponge on the Run") doesn't make use of his wacky, animation background to up the stakes. When the movie appears headed in a crazy, off-the-rails direction, Hill brings things back to reality for saccharine moments.
And that tactic might have worked had the movie been cast in the "Diary of a Wimpy Kid" mold. But what we get is a weak and uneven imitation. Based on the best-selling novel of the same name by Robert Kimmel Smith, "The War with Grandpa" wears its PG rating well, but there was no need to exceed that requirement in upping the stakes while endearing the characters with viewers.
Still, De Niro manages to infuse humor and emotion into his turn as an all-knowing grandfather. He's very much at ease in the role. I even bought him as Uma Thurman's father. The script should have spent a little more time developing the loss of Ed's wife, because this is the main reason that precipitated the need for him to move in with his daughter's family. No grieving is on display, which rings false.
Rob Riggle is fine as Arthur, the hapless, uncool dad. Ed constantly disrespects the man, but it's handled with light good humor. And a charming subplot involves the youngest member of the family, Jennifer (Poppy Gagnon), obsessed with Christmas. While this sets up the movie's big conclusion, I wished they had done more with this adorable character.
The city of Newnan provides several locations in the film, with scenes in the old Piedmont hospital. Uma Thurman has a ridiculous fight in front of the vacant medical building that local readers will recognize.
Ultimately, only pre-teen boys may find "The War with Grandpa" thoroughly entertaining. As is typical with these films, the ending credit sequence contains a comical blooper reel, funnier than most anything in the movie itself.
***
A RottenTomatoes.com Tomatometer-approved critic, Jonathan W. Hickman is also an entertainment lawyer, college professor, novelist, and filmmaker. He's a member of the Atlanta Film Critics Circle, The Southeastern Film Critics Association, and the Georgia Film Critics Association. For more information about Jonathan visit: FilmProductionLaw.com or DailyFIlmFix.com