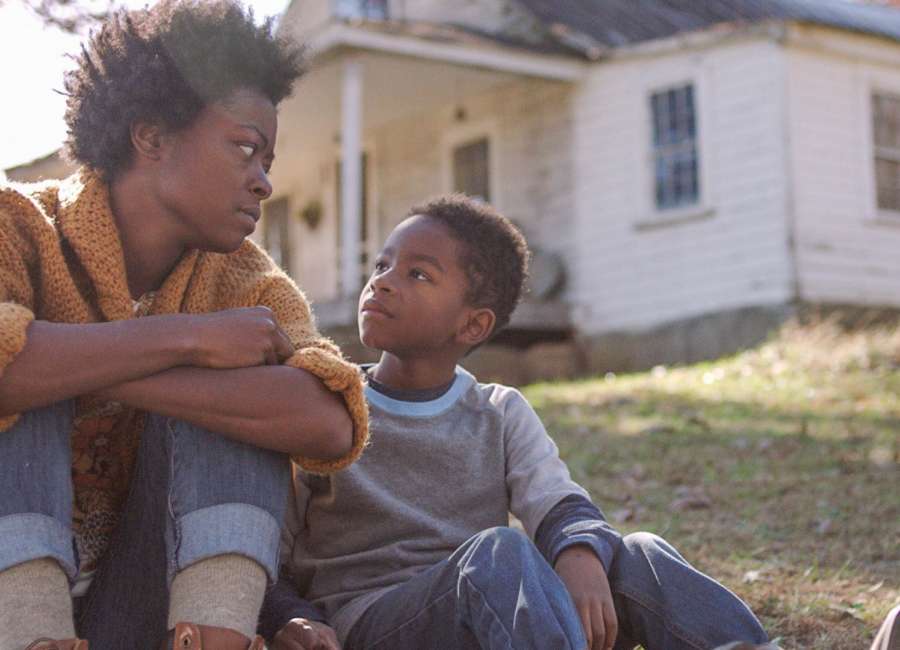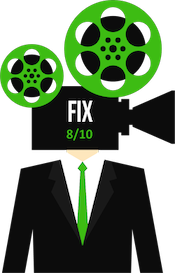 Review by Jonathan W. Hickman
Making its way to a drive-in theater near you (they're popping up everywhere), "The Devil to Pay" is a skillfully constructed and finely performed Appalachian-set dramatic thriller. It's this weekend's best bet.
Some debts must be paid. And when Lemon (Danielle Deadwyler) is visited by two members of the controlling Runion family, she learns that her missing husband has gotten in too deep. The men calmly explain that it will be up to her to clear the books. Until she satisfies the debt, they will stay at her home with her young son in their safe-keeping. Lemon knows that if she fails, her innocent child will pay the ultimate price.
In the opening title sequence, text on screen informs us that families handle disputes in the remote Appalachian mountains without outsiders' prying influence. Some feuds have festered for decades. The oldest families hold the most sway and, effectively, keep the government out. In "The Devil to Pay" this oppressive isolation is used to ratchet up the tension as Lemon's bloody quest becomes ever more deadly.
By exploring separation and loyalty themes, this movie delivers a superior combination of thriller exploitation and biting social commentary. Even in today's electronically connected world, where nothing goes unrecorded, folks in extreme rural regions still enjoy a measure of privacy. But, as this film examines, there can be a dangerous downside.
"The Devil to Pay," originally titled "Reckoning" during its successful festival run, is a surprisingly potent rural thriller along the lines of "Winter's Bone." That 2010 film made a splash at the Sundance Film Festival and helped to launch the career of Jennifer Lawrence. Where "Bone" staged much of its action in darkness, "Devil" doesn't share that expressionistic visual scope. By taking place mostly in the bright light of day, "Devil" proves to be uniquely horrifying.
Both films do share elements of classic film noir. Similarly, "Winter's Bone" focused on a woman's journey to pay an outstanding debt, but its narrative is more grounded than some aspects of "The Devil to Pay." For example, a subplot involves Lemon's encounter with a mysterious cult living just beyond the reclusive Appalachian community's reach. One chilling and disturbing sequence comes entirely out of the blue, which may shock some viewers.
The unusual cult scenes seem to be from a completely different movie, which shares more with the horror genre than with dramatic thriller. These elements are why, I suspect, that "The Devil to Pay" was on the radar of horror fans. While it's possible that including a horror undercurrent may be distracting for some, I thought the abrupt change in tone worked, possibly broadening the movie's exploitative appeal. Don't be concerned that horror distributor Uncork'd is releasing "The Devil to Pay." It's one of the more artful films in their catalog.
Shot on a shoestring by co-writers and co-directors Lane and Ruckus Skye, "The Devil to Pay" is one of the best local productions I've seen in years. The film is smartly built around a pitch-perfect performance by Atlanta-based actress Danielle Deadwyler as the ill-fated, but resourceful Lemon. She's so good here that there's no question we will see more of her moving forward.
Around Deadwyler, the Skyes assemble an impressive collection of talent from our Georgia acting community. Catherine Dyer is frightening as the creepy Runion matriarch, who, from her kitchen, cheerfully demands payment while making delicious biscuits. Adam Boyer (who factored into Netflix' "Ozark") is one of her shotgun-wielding boys. And Coweta County's own Shelby Hofer delivers a scary turn as a bizarre cult leader.
The authentic atmosphere evoked in "The Devil to Pay" should be familiar to anyone who's visited the Appalachians or lived rurally. The crisp mountain air is palpable. A smooth, subtle camera by cinematographer Sherman Johnson, who has shot many notable Georgia projects, impressively captures the bitter, despotic environment. And the music appropriately makes keen use of the timeless banjo.
"The Devil to Pay" is a sophisticated, well-structured micro-thriller made with care by a writing and directing couple, marking their remarkable first feature film. It's the kind of excellent, locally-produced project that is the product of years of an evolving, home-grown industry that's matured in the shadow of Hollywood's thunderous arrival.
***
A RottenTomatoes.com Tomatometer-approved critic, Jonathan W. Hickman is also an entertainment lawyer, college professor, novelist, and filmmaker. He's a member of the Atlanta Film Critics Circle, The Southeastern Film Critics Association, and the Georgia Film Critics Association. For more information about Jonathan visit: FilmProductionLaw.com or DailyFIlmFix.com