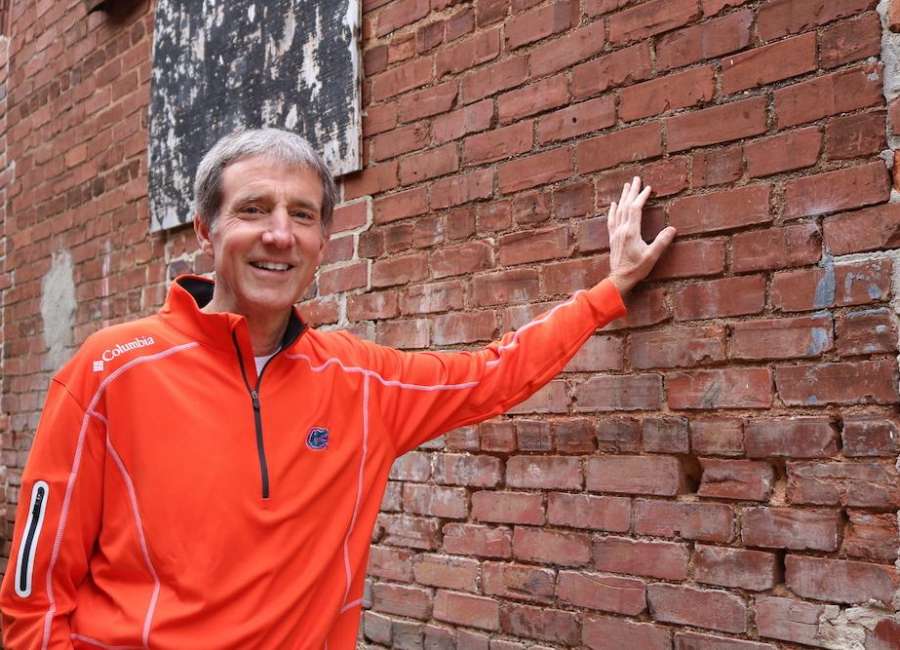 Clemson 42, Miami 17. Hurricane fans, don't say I didn't warn you.
Alabama 63, Ole Miss 48. Lane Kiffin, you were warned as well.
Texas A&M 41, Florida 38. Todd Grantham, how is it that you still have a job?
Defenses have taken a back seat so far this season. In the nine games played Saturday involving Top 25 teams, there was an average of more than 40 points scored by the 18 teams involved.
Each.
I expected the offenses would be struggling this year because of the uncertainty of the season caused by the pandemic, but that's not been the case thus far. It's been the defenses that haven't been up to snuff. Particularly at Florida, that I'll get to as soon as guest correspondent Warren – a Buckeye in Colorado via Georgia via North Carolina – provides an update for week three. Warren, take it away.
***
LSU isn't even close to being the team that Joe Burrow built. They lost to Missouri, for crying out loud. In Death Valley.
The Red River Showdown lived up to the hype this year. It took four overtimes to determine whether Texas or Oklahoma would be playing second fiddle to Iowa State in the Big 12 this season. Fortunately for Sooner coach Lincoln Riley, Oklahoma avoided losing for the third consecutive week. As for Longhorn coach Tom Herman, he should expect questions for replacing both of his coordinators this season.
North Carolina quarterback Sam Howell is a potential NFL first-rounder. As for the Tar Heels being a Top 10 team, don't expect it to last.
Sorry, Auburn: you're simply not a very good team this year. The jury is out on Georgia as well.
Clemson and Alabama strutted their stuff, but are they vulnerable? We'll know more when my Buckeyes and the rest of the Big 10 kicks off in week five.
Note to Scott: No matter how much free Gatorade you throw in, we don't want Todd Grantham at Ohio State.
***
Now, back to me to discuss Todd Grantham, Florida's defensive coordinator and this week's feature presentation.
You might think I launched the Fire Todd Grantham movement after the first week of the season. That's not the case: I kicked it off on Nov. 30, 2017, the day head coach Dan Mullen hired him to coach the Florida defense. As for the reason why, I'll let Wikipedia explain:
Grantham is perhaps most famous for giving University of Florida kicker, Chas Henry,
the "choke" sign as Henry lined up for the winning kick in the 2010 Florida-Georgia game.
I can attest to the veracity of the comment: I was at that game and looking directly at that fat tub of goo standing on the Georgia sideline when he did it. Incidentally, the kick was good and the Gators won the only overtime in history between the two schools.
After three games this season, the Gators have surrendered 100 points and nearly 1,500 yards to the opposition. That's 33 points and almost 500 yards per game! I don't have the exact figures, but I expect that's somewhere in the neighborhood of twice as much – on both counts – that the Florida defense has averaged over the past three decades.
Saturday's game against Texas A&M was a perfect example of what the Grantham defense – I'll call it the "social distancing defense" – is capable of. The Aggies converted 12 of 15 times on third down. On one of the three "stops," they still managed to convert on fourth down. The Gator defense was so bad, they would have had a hard time stopping a parked car.
There was a lot of speculation on social media that Grantham would indeed be fired. Gator fans would love to see deposed Atlanta Falcon (and former Florida defensive coordinator) Dan Quinn return to Gainesville to coach the defense. But from what I can tell, Quinn's best trick is making a big lead disappear. I don't think another magician is needed in Gainesville; they already have David Copperfield coaching the basketball team.
What the Gators need is Charlie Strong. Unfortunately, he's not available.
Strong was the beloved and highly successful defensive coordinator for the Gators for many years before he left to become a head coach at Louisville, where he was methodically building a legacy for himself before surrendering to the bright lights and big money for the same job at the University of Texas, one that didn't end well. This season, Nick Saban hired Strong to be the defensive analyst for the Crimson Tide. I haven't seen a copy of Strong's job description, but it probably reads something like this: don't coach anywhere else. Which is why Nick Saban is Nick Saban.
So now, Florida coach Dan Mullen has some difficult decisions to make, and I hope they'll be better than the one you'll read about next:
Mullen wants the Gators to "pack the Swamp" (Florida's home stadium) for this week's LSU game, to the tune of 90,000 fans. (I spent a lot of time in the Swamp, and believe me when I say there's not a whole lot of room to even breathe when the stadium is full.) I've got news for coach Mullen: (1) there's a pandemic going around, and if you think putting lives at risk for the sake of a full house is acceptable, perhaps you need to find another line of work; (2) there aren't enough fans on the planet that will improve the tackling or pass coverage; (3) 17,000 tickets were made available for the home opener two weeks ago and not all of them sold – at least the fans have some sense – so how could you possibly believe more than five times that amount could be sold?
Whatever happens, if Todd Grantham is ultimately fired, I would like to attribute it to the campaign I started almost three years ago.
And believe me, I will.
Scott Ludwig lives, runs and writes in Senoia. His latest book, "Southern Charm" is a collection of his first 101 columns for The Newnan Times-Herald. He can be reached at magicludwig1@gmail.com .